As is customary of the Mai Tradition,
Fai threw a BBQ for his birthday last Sat at Aps' place again.
Ate heaps of lamb and chicken!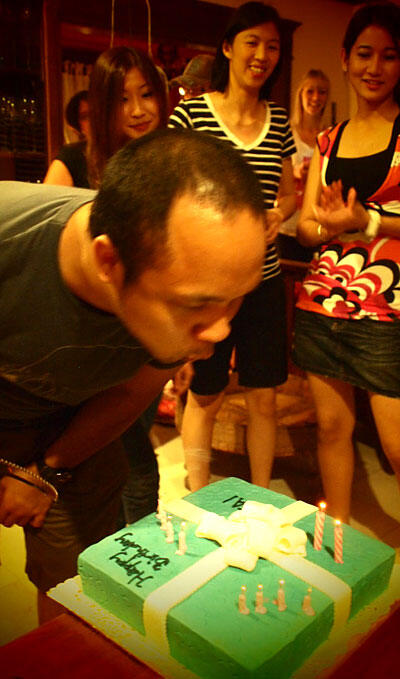 Fai's tiffany-blue birthday cake hahaha.
Super manly.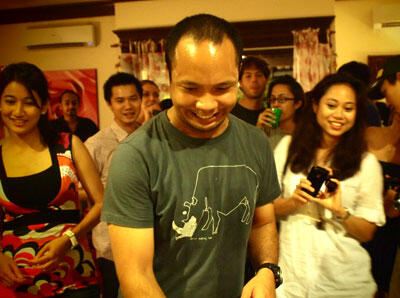 *Glee*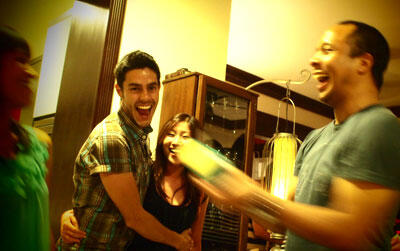 Aps got forced to take a bite out of the cake.
JP + Oli in the middle.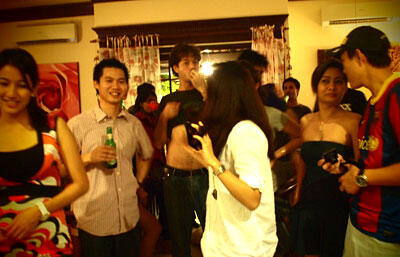 Even in a random group shot, Nick has the ability to take centrestage by flashing.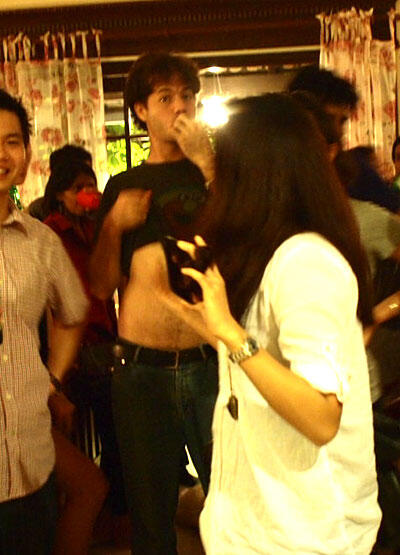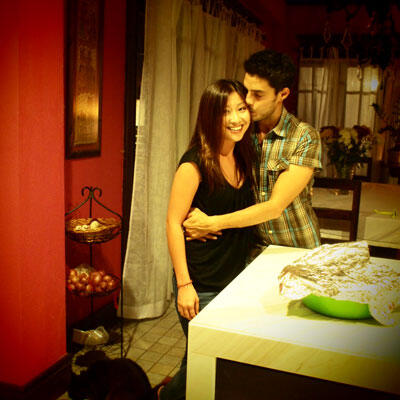 Oli + JP <3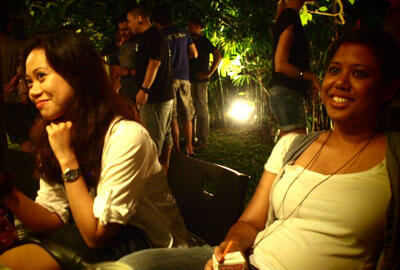 Tianna + Ellie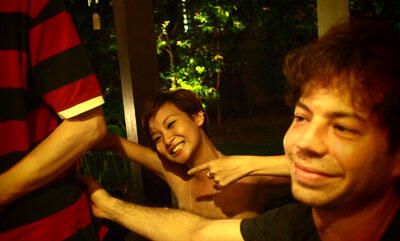 me + Nick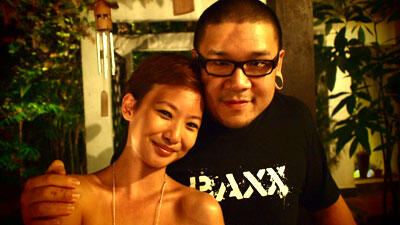 Ben Hon decided to make an appearance that night.
When i arrived, i said hi to everyone,
then spotted him sitting meekly in the corner and shouted,
"OH MY GOD IT'S BEN HON. BEN HON! HERE!? IN PERSON!"
Because the basket didn't even come for mine nor Ashley's birthday last year.
So we'll never let him forget it. For life.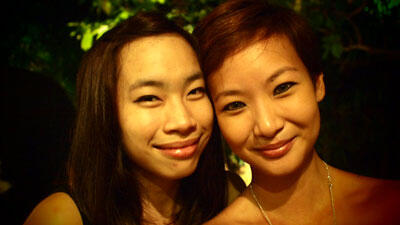 Ash + i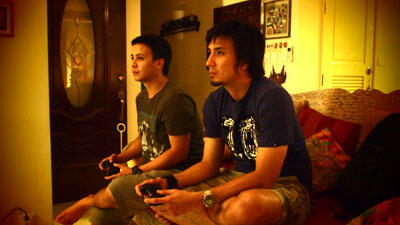 Playing some football game (winning eleven?) Zzzzzzzz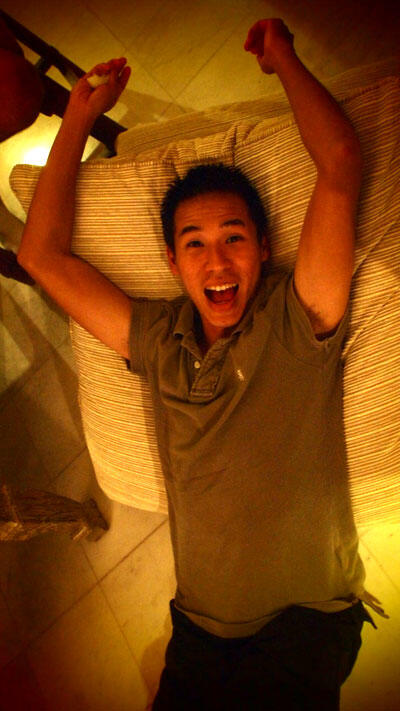 TL!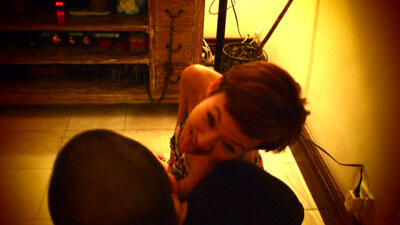 I distracted Ben from his game by licking his face and putting my fingers up his nose.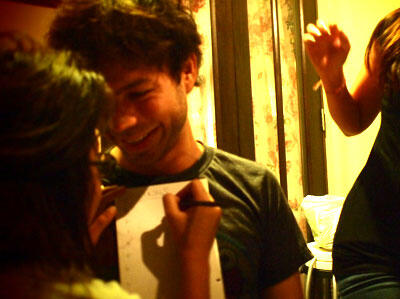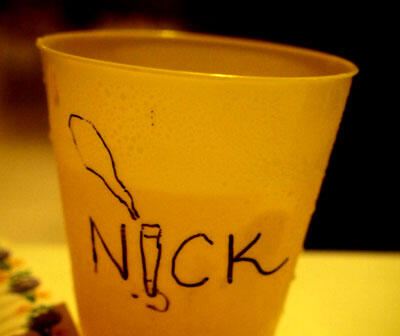 Again, we all had our names written on cups so we each won't use more than one.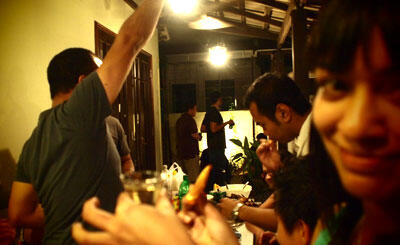 Fai whooping after his first shot.
Aps: "What is he doing… -_-"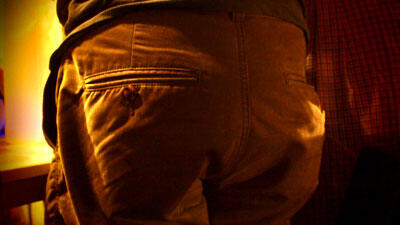 Fai.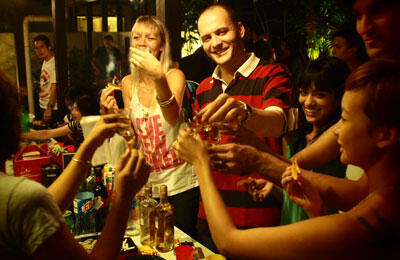 We had tequila shots with cinnamon + orange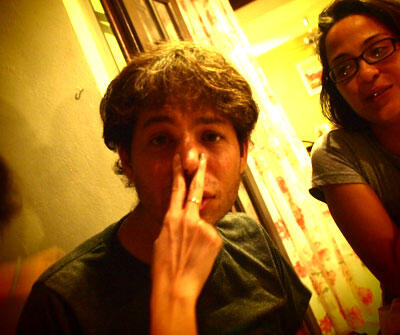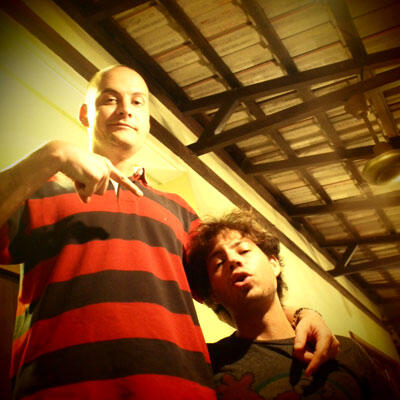 Clem: *climbs on chair* "The French are better than the English. So i have to be higher."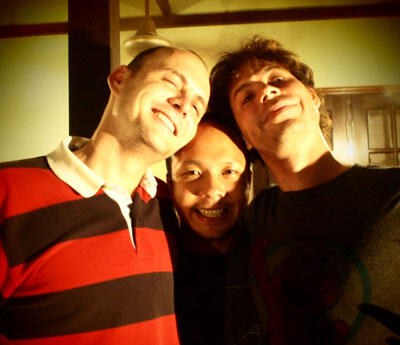 Clem, Fai, Nick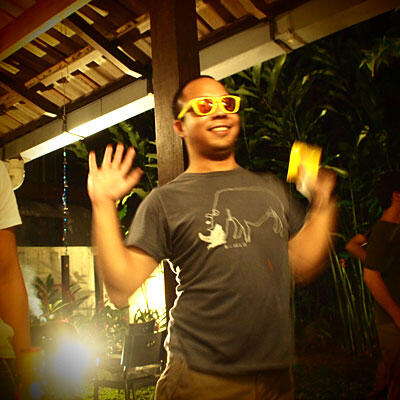 Fai put on dancing shows for us,
while Azwin Andy took home Most Drunkard Talk of the year,
beating Dinesh Michan who took that award last year.
Thanks Fai and Aps 

'Twas a great night.
Last time Clem got so drunk was at Ashley's bachelorette party!