Be prepared for a superlong post with lots of colourful happy pictures!!!
Last month, Clem and i went to Hong Kong for 4D3N!
Besides visiting areas like Causeway Bay and Lan Kwai Fong,
we also attended the Flaming Lips concert and…
Disneyland!
We stayed at Disney's Hollywood Hotel and it must be the happiest hotel in the world.
Mickey's voice announces what floor you're on in the lift,
and tinkly Disney symphony music plays everywhere.
Even the carpets in the corridor leading to our hotel room were colourful and trippy!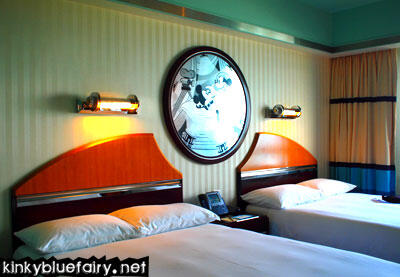 There's Mickey and Minnie everywhere.
Even in the shower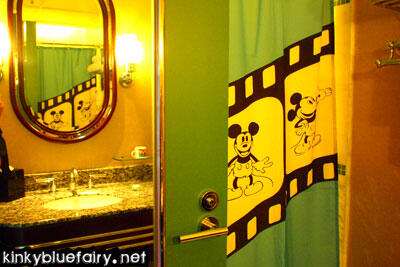 Classic Disney cartoons play on a specific channel in the hotel.
I LOVE IT!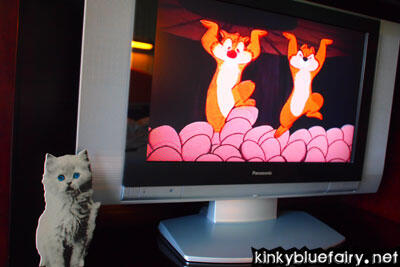 I have a pile of Disney DVDs at home,
and Clem has become accustomed to his 27-year-old girlfriend popping one in whenever she wants to feel 5-years-old.
Which can be pretty often.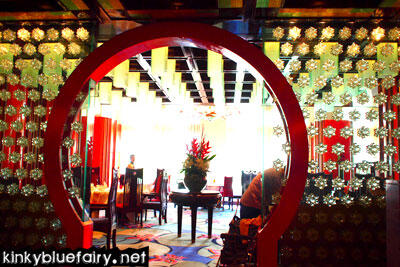 Before heading to Disneyland, we needed energy = food!
So we went to Crystal Lotus – an upscale contemporary Chinese restaurant in Disneyland Hotel.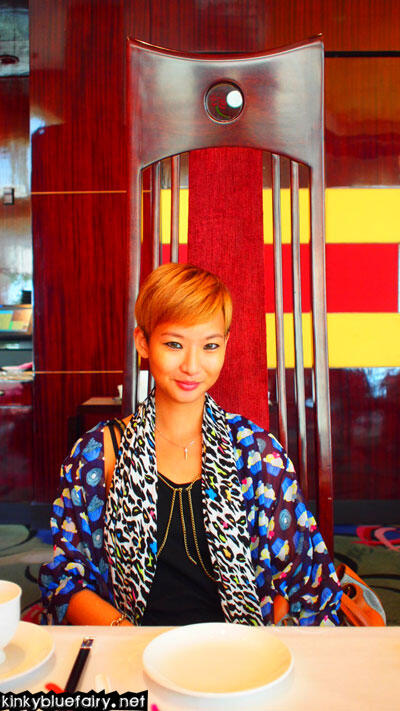 Since i was going to Disneyland,
i packed the most aptly colourful clothes i could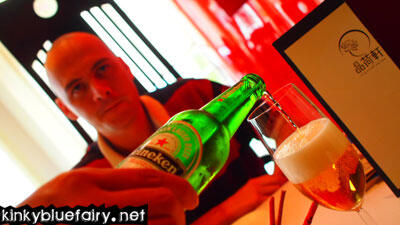 The great thing about being a big kid is having beer at Disneyland 
All the food served came in the cutest cartoon shapes,
i felt almost evil for devouring them!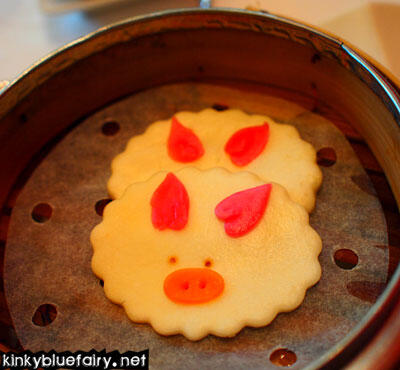 Steamed piggy mask buns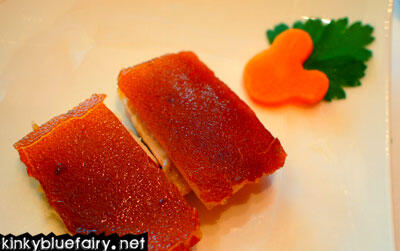 Even the carrot ends up being a hidden Mickey!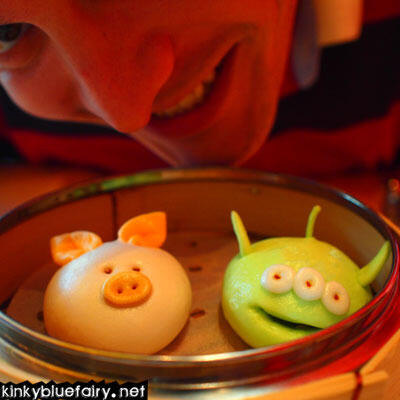 Little pig bbq pork bun + little green men pork and vegetable bun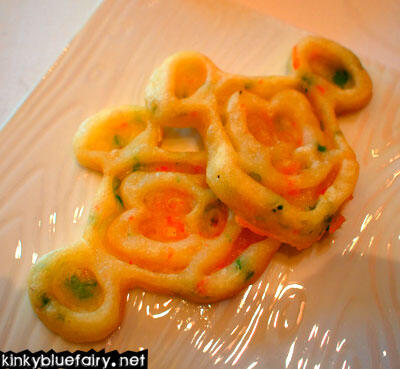 Mickey's seafood glutinous pancake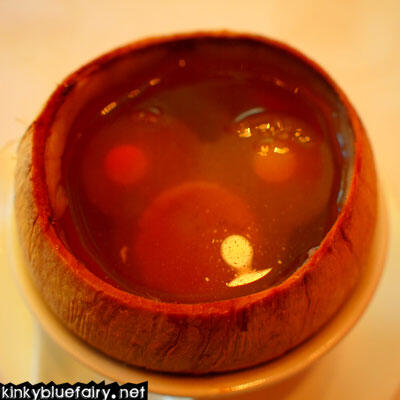 Double-boiled chicken and conpoy soup in petite coconut
Can you see there's a Mickey in there too?!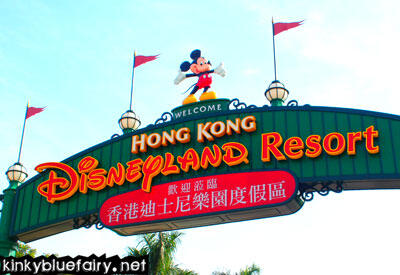 Finally! At the entrance of Disneyland!!!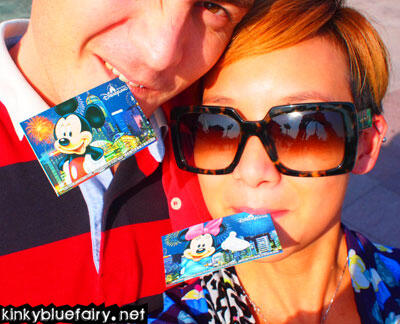 I had a Minnie ticket, and Clem had a Mickey one 
There are 4 areas in Disneyland HK, the first one we found ourselves in upon entering was…
Main Street, U.S.A.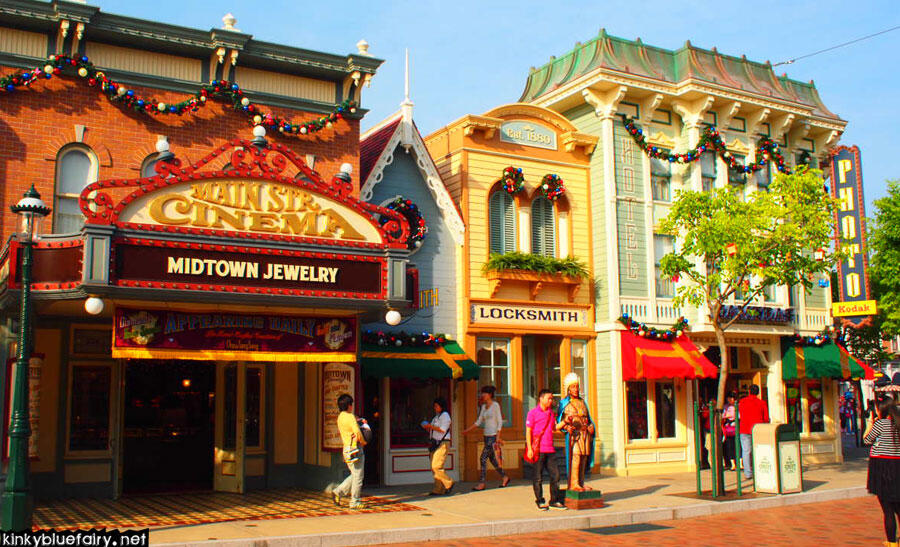 Walt Disney fondly remembers Main Street from his childhood,
hence implementing it into Disneyland.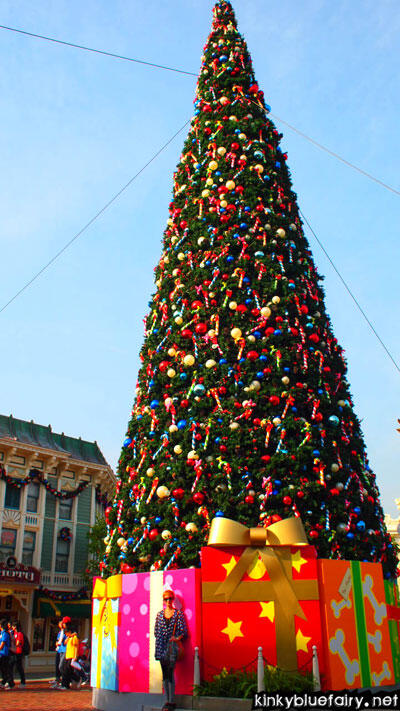 Since Christmas is coming, they've put up one of the BIGGEST CHRISTMAS TREES i've ever seen on Main Street!
Lookee me… i'm smaller than the present.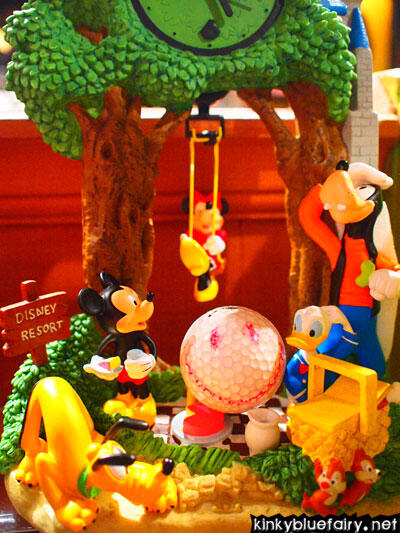 Lots of shops selling Disney paraphernalia like the one above.
Wilson not included.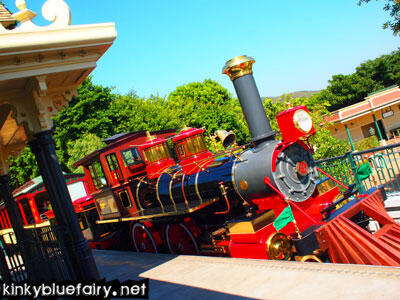 We sat on the Disneyland Railroad,
which is a replica of an authentic 19th century locomotive.
It passes through all the different areas of the park so it's like a sneak preview before actually running around the whole place.
Disneyland creates additional exhibitions according to time of the year and celebration.
I heard that they had a haunted house set up for Halloween (which we missed since it's over 
)
But since Christmas is coming,
they installed an entire tiny town with snow on the rooftops.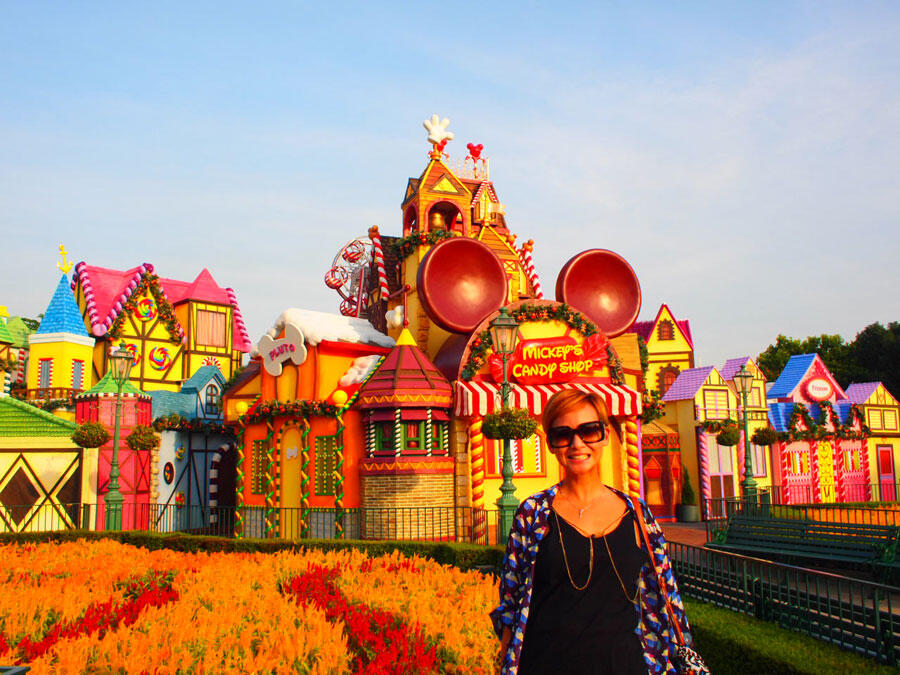 It's SO AWESOME THAT IT LOOKS SO FAKE.
I think i look like i'm taking a picture with a flat backdrop!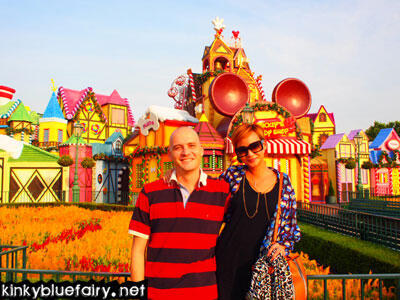 I couldn't help taking another picture using a different filter on my camera,
click the picture below for a larger view.
Trust me, it's really prettyyyyy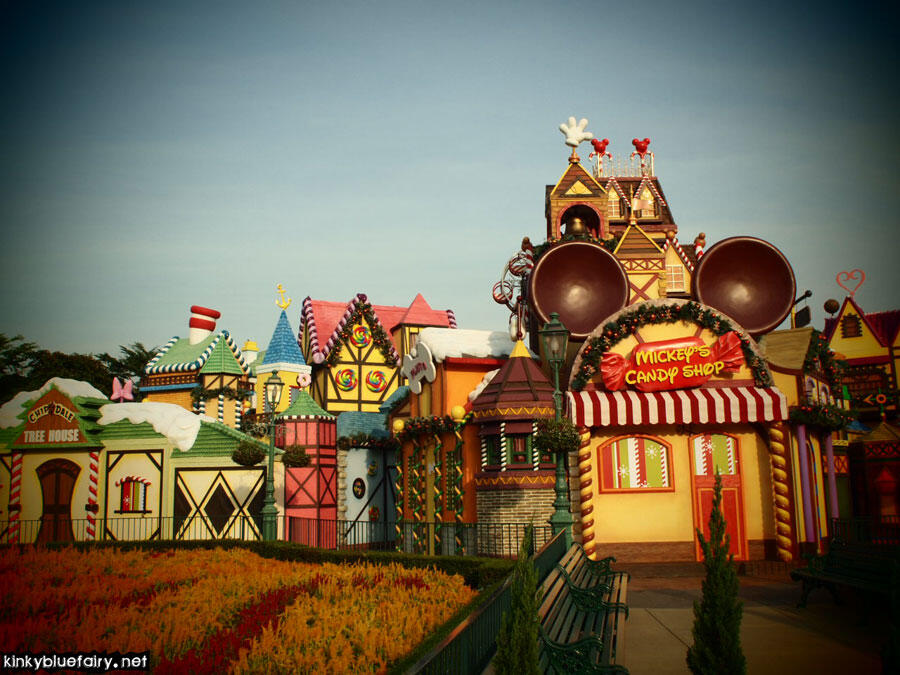 [click image for awesome larger view!]
On Main Street is where we bumped into most of the characters,
we saw Mickey and Minnie, but the line was so long i decided to skip it.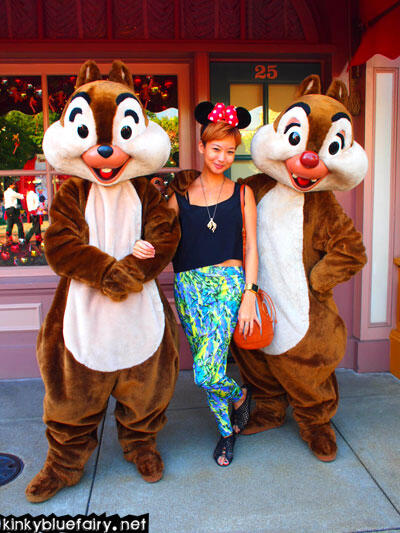 Got a picture with Chip & Dale!
Chip-chip-chip-chip 'N Dale!
From Main Street, we went to…
Tomorrowland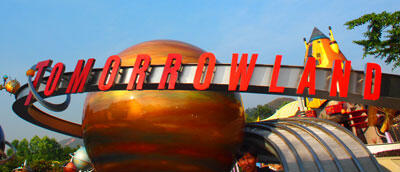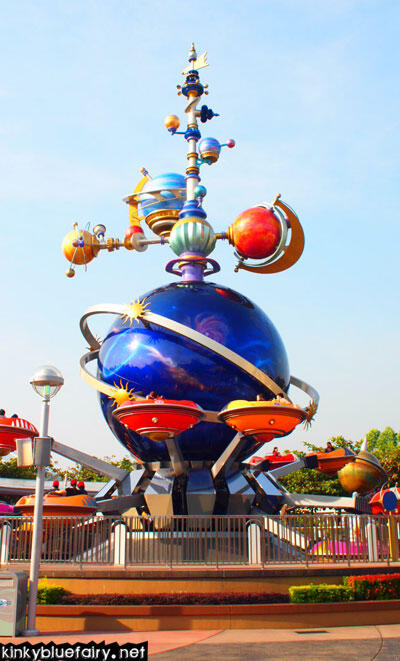 Orbitron – children's ride aboard flying saucers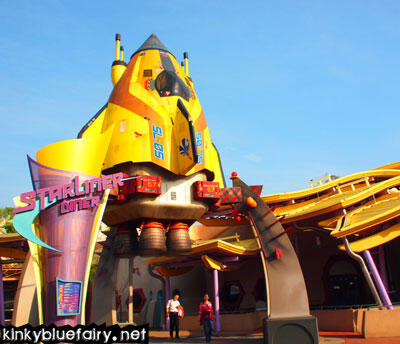 Starliner Diner
Featuring science fiction fantasies,
space adventures,
and a fantasy future world where everything is shiny metal;
one of the biggest rides we anticipated in Tomorrowland was Space Mountain.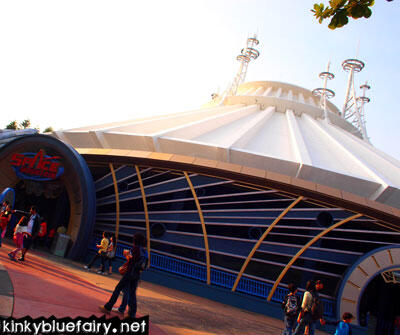 Thanks to some privileges as a blogger,
we were able to use the fast pass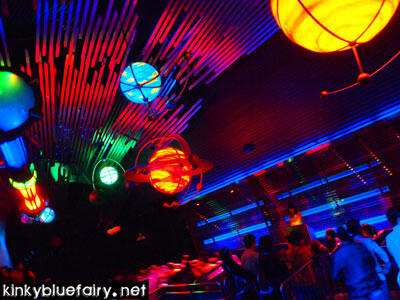 Space Mountain is an indoor roller coaster that careens you through the darkness,
save for lights depicting the universe (i loved that bit!)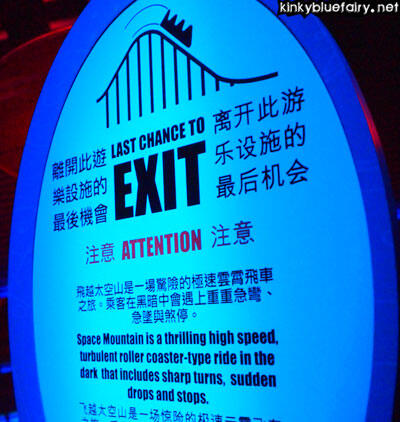 Well there are no pictures of the ride, for obvious reasons that i would have lost my camera!
Another ride we ran to try was the Buzz Lightyear Astro Blasters.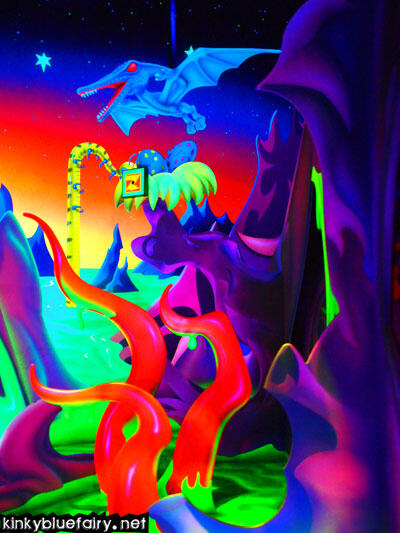 It's an interactive ride where we each got an infrared laser gun to join Buzz Lightyear in battling the evil Emperor Zurg.
I didn't think i was going to play with the laser gun,
but when Clem and i realised there were scores on the dashboard,
our competitive streak kicked in and we were ON IT.
He won.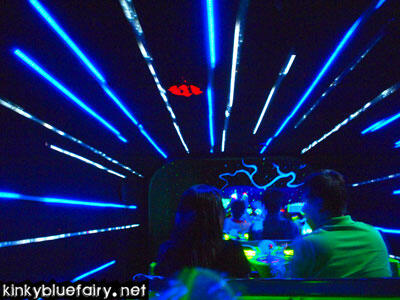 The displays throughout the ride are large,
i think one of the little green men were only slightly smaller than me 0_0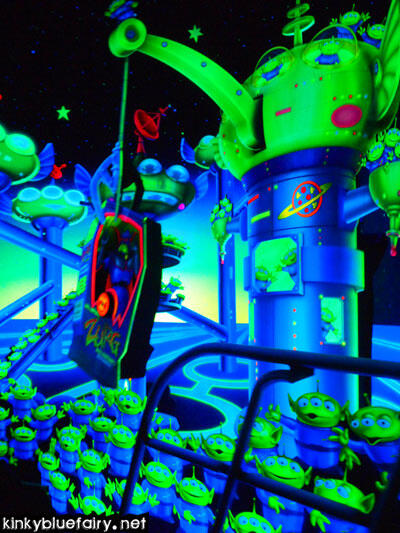 While walking to Adventureland,
Clem stopped to get drinks
and i watched two little girls playing with bubbles.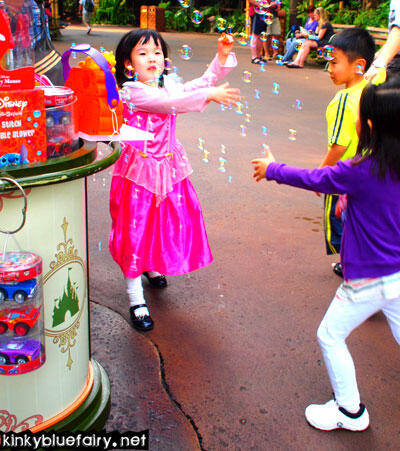 Adventureland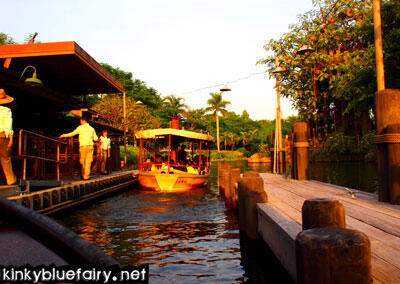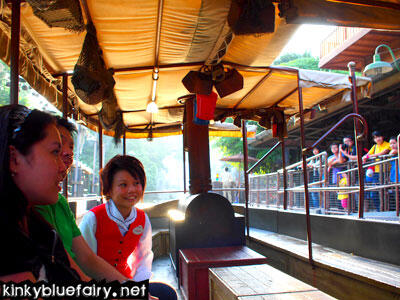 We took the Jungle River Cruise ride,
with different surprises around every bend –
elephants, crocs, hippos (ok fine. one of the hippos were really big and it scared me)
geysers, waterfalls and an explosion even.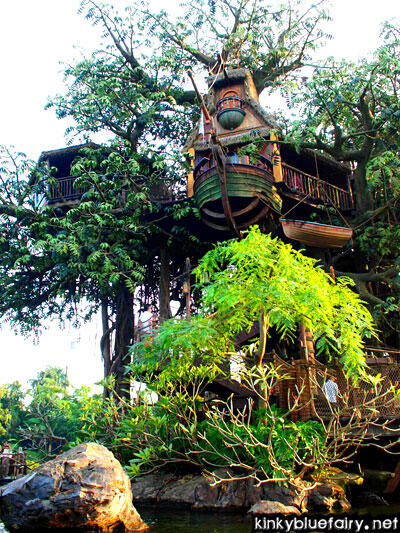 Tarzan's Treehouse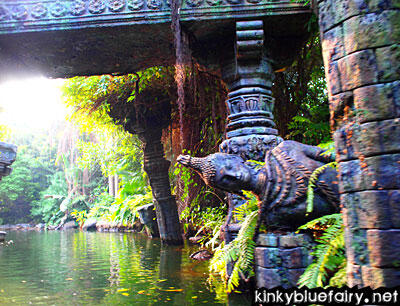 I loved the narrator on the boat,
she had a sense of humour saying things at the end of the ride like,
"Wasn't that an exciting ride!? That's why i ride it 50 times a day, every day!"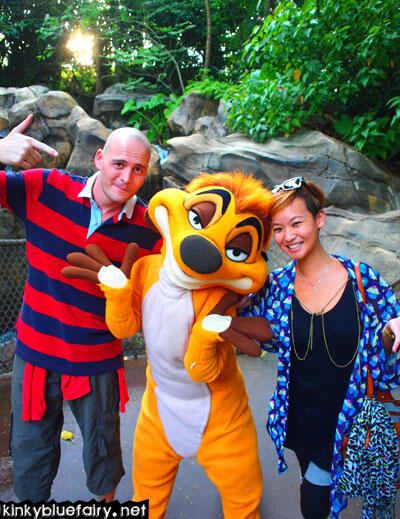 We bumped into Timon at Adventureland!
I love Timon!
Clem didn't like him as much.
He claims Timon pushed him away after the picture to take one alone with me.
So he thinks Timon was hitting on me hahaha.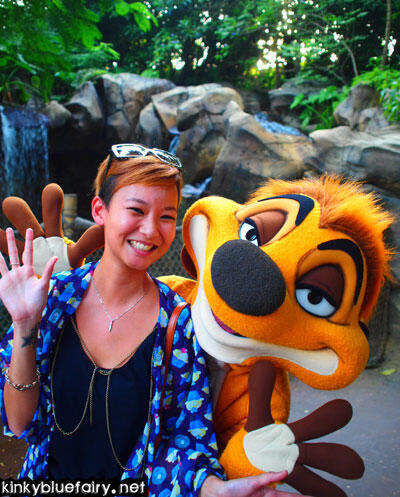 Fantasyland
Fantasyland – the happiest land of all!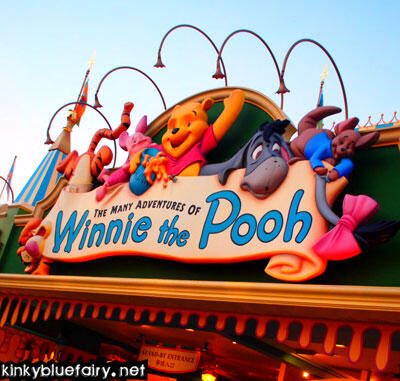 THIS IS MY FAVOURITE RIDE IN THE WHOLE OF DISNEYLAND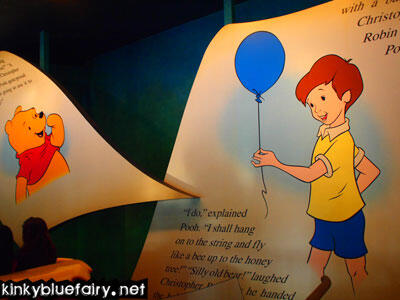 We sat in little Hunny Pots,
and went through the life and adventures of Winnie the Pooh!
I love Winnie the Pooh and know all the stories by heart,
so it was amazing to see them all played out in 3D with their voices and accompanying sounds!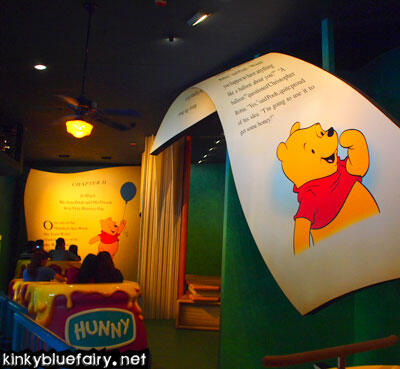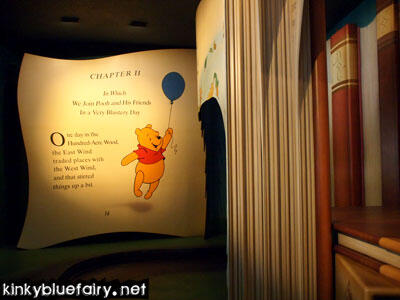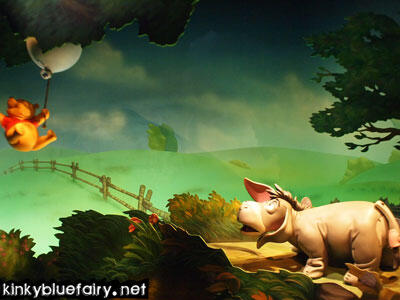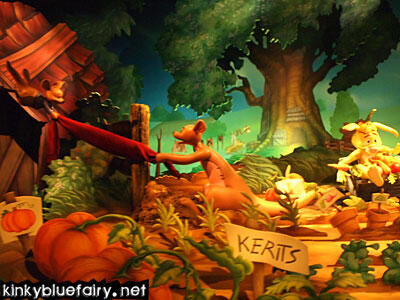 And below is my favourite part of my favourite ride –
the Heffalumps and Woozles!
If you've never watched it,
YOU MUST WATCH THE VIDEO HERE >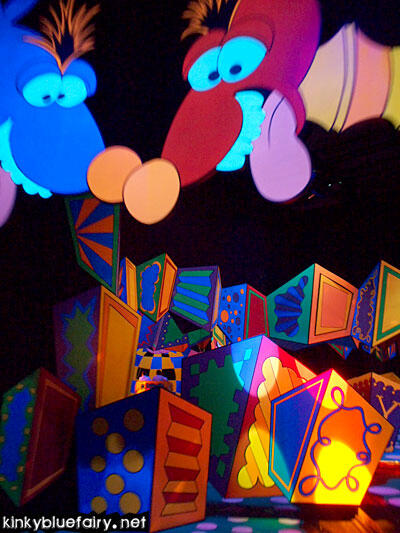 Just like the video, this part of the ride was all whacky and crazy and lucy in the sky with diamonds!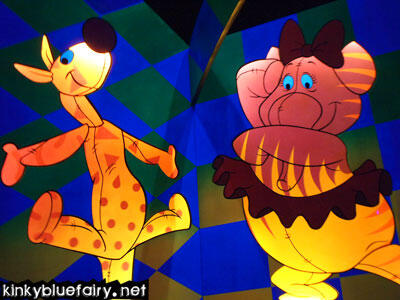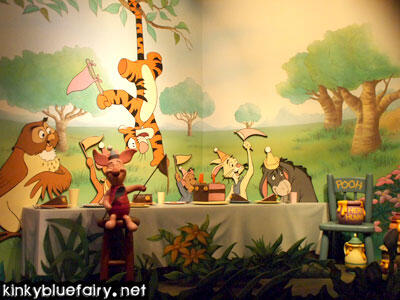 Happy endings, of course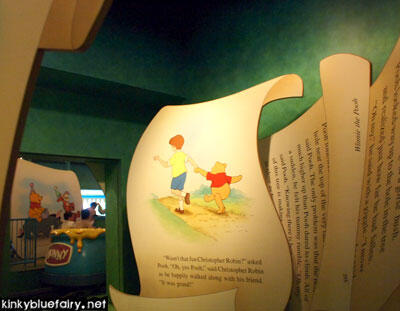 I loved the ride so much i made Clem sit it with me a few times.
And you know how they take pictures of you during the ride so you may buy it after?
On our 3rd time, i had an expression of complete enchantment…
while Clem was caught yawning!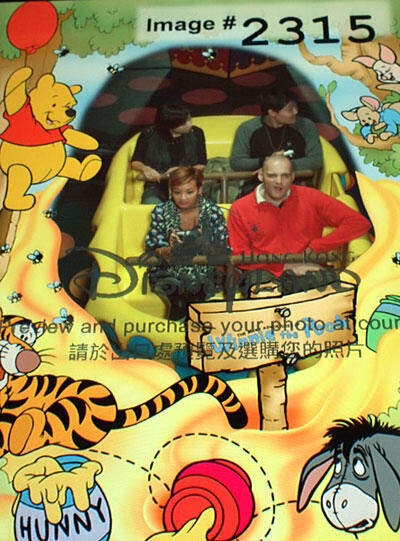 "Look at your face! How can you yawn on the WINNIE THE POOH RIDE?!"
"We sat it so many times!!!"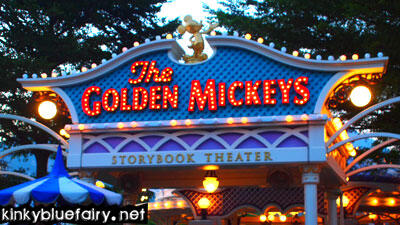 We also went for the Golden Mickeys show,
which we had to time properly on when to arrive but i'm glad we did!
Set like a glamourous Hollywood awards show,
we got to see all the different Disney characters sing and dance
in a Broadway-style theatre.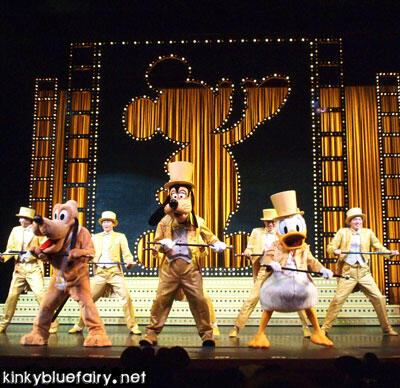 Main cast!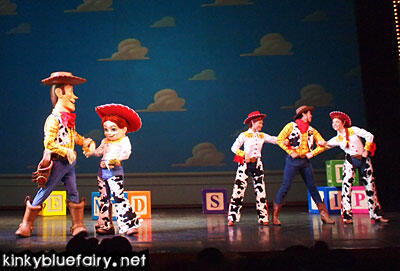 Woody & Jessie from Toy Story!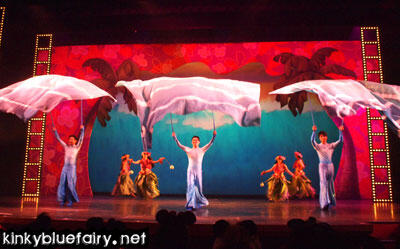 Lilo & Stitch (but i don't have a pic of them)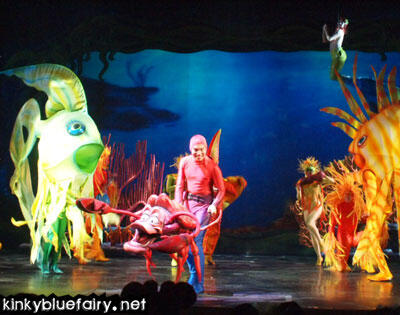 The Little Mermaid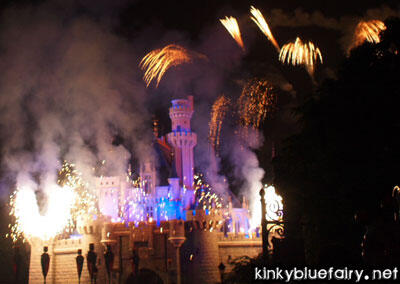 We waited around on Main Street for the fireworks show after that
and both agreed it was pretty spectacular.
Not only was it fireworks,
but music,
and light images on the castle walls,
and fire shooting up,
and laser lights…
It wasn't just fireworks man,
it was an entire SHOW.
If you're thinking of where to go for Christmas holidays this year,
Disneyland would be perfect cos all their special deco and additional shows will be on!
I'm so psyched that i've been asking Clem whether we can make time for EuroDisney in Paris next week.
I've been to Disneyworld LA, Disney HK,
now just EuroDisney to tick off my Disney list!!!
+ + +
For more info on Disneyland HK, click *here*
For info on ticketing, click *here*