We'd been planning for weeks to make a quick weekend getaway to KKB
and decided that last weekend would be the best for most in our group to make it.
Those who ended up going:
Clem + Mathieu + myself
Jess + Alicia + Deep
NuttyNur + CrazyKylie + 2 of their friends from SG
ClaudiaOnCrack + Kevin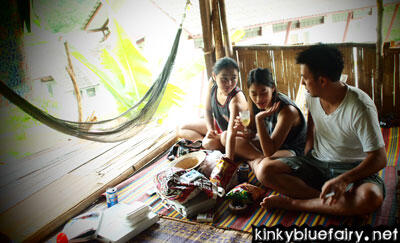 NuttyNur, Clouds + Kevin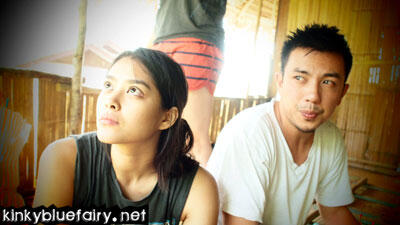 This is SO Clouds' muka distracted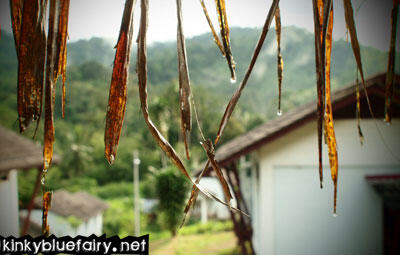 The whole point we go to KKB is to chill, drink, eat,
breathe in the fresh air, play cards, visit the river,
get lost in our own thoughts, and do NOTHING.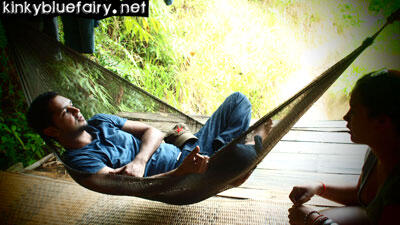 Deep chilling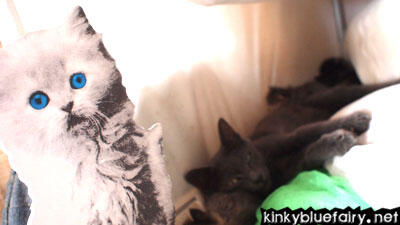 Cassie came to make friends with other cats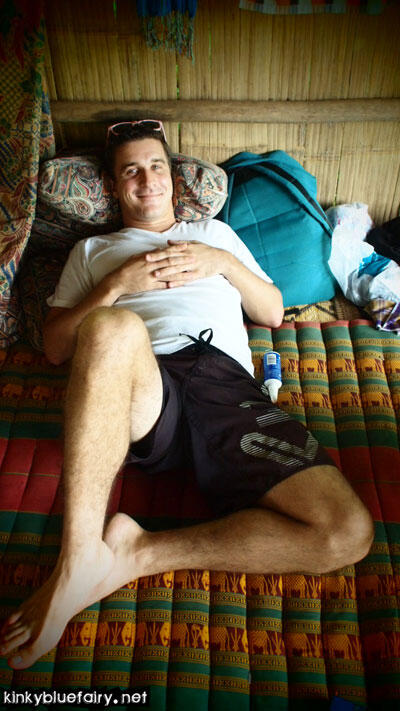 Mathieu brought heaps of awesome food to make sandwiches
– smoked ham, hard boiled eggs, cheeses, rocket salad,
and even an onion to slice into it.
And trust me, that onion and hard boiled egg made all the difference in the world!
I simply sat in a corner and cradled my sandwich lovingly before eating it.
Best gila!
I cheated by taking away pizza + calzone + carbonara from an Italian place in KL.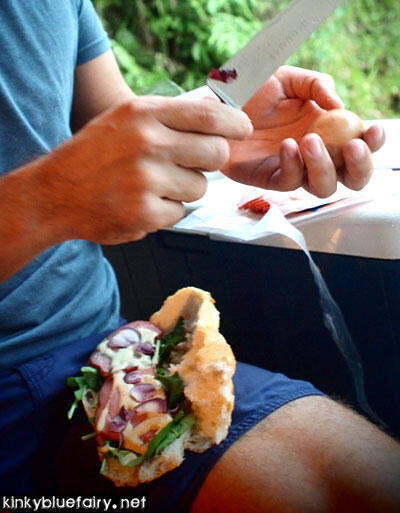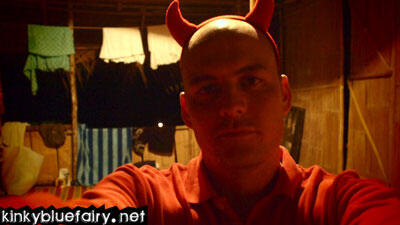 Clem + the devil horns were inseparable since Fri night -_-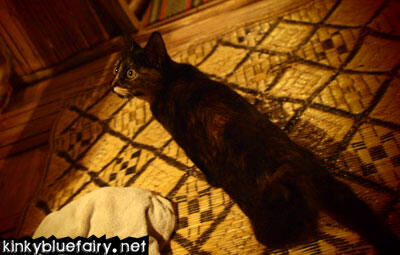 We brought lots of beer + vodka + Monopoly Deal! (Read: Best game EVA!)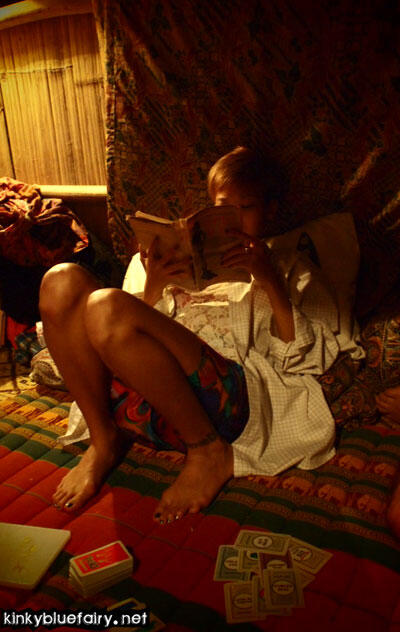 I buried myself in a book i found on a shelf there, called A Piece of Cake.
We played cards and drank till we were sleepy,
then called it a night and made our beds with sheets we brought from home.
There are mattresses there, along with lots of bugs and dirt,
but hey, i can rough it for a few days max.
Me: "Do you think you can just LIVE here in the forest? It'd be so relaxing…"
Clem: "I don't know… i need my hot shower."
Me: -_-
I was lulled out of my sleep the next morning by a bunch of voices steadily chanting, "Clem… Clem… Clem…"
Turns out it was some of the village kids sitting on the steps outside the toilet shack cheering Clem on while he was in there.
Hahaha.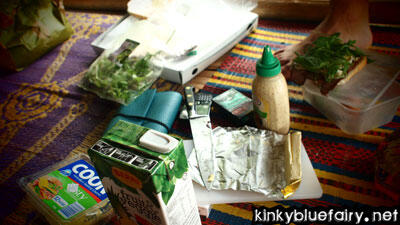 Breakfast was more sandwiches! <3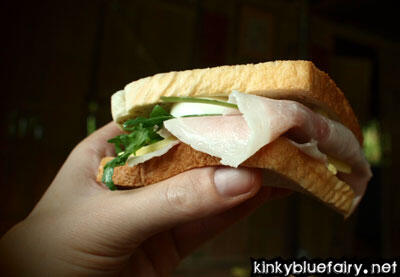 More reading in a hammock…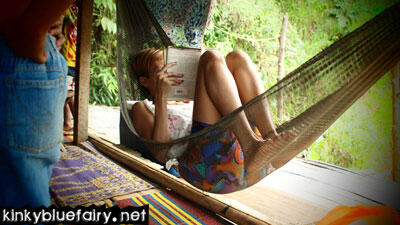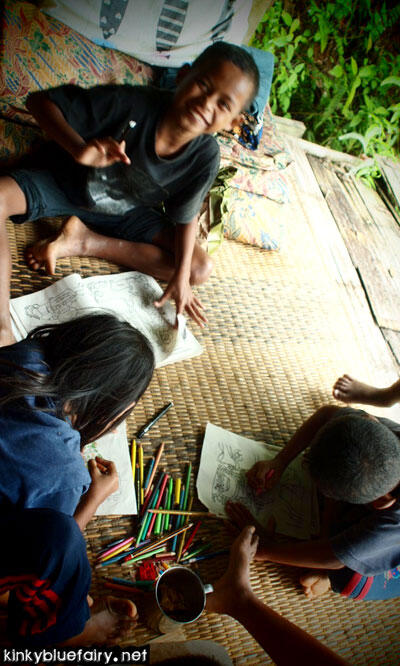 Some of the kids came up to colour books and pounce on the food we offered them.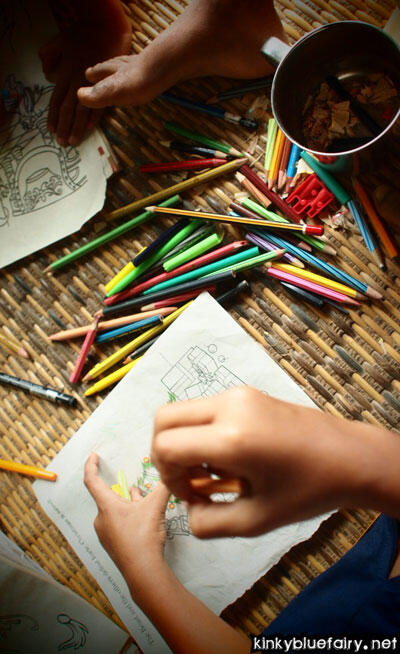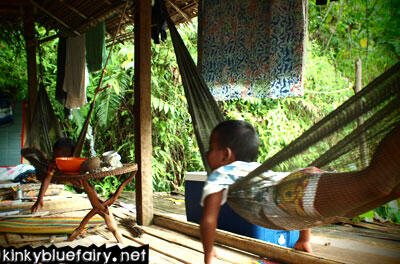 Was a great weekend… and so very lucky there was space for us at Bamboo Palace cos there are a few other travelers staying there too.
Thanks very much Antares!
(I forgot to take pictures with Antares
)
He's reissued his second album which was first out in 1986.
Called 2nd Coming, it's been digitally enhanced by Deejay Sanuk aka Daniel Schwörer, a Swiss audio engineer and producer residing in Koh Samui.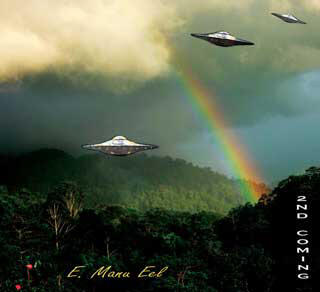 Clem and i bought a copy,
and so did Mathieu 
If you'd like to learn more about the album or how to purchase it, click *here*!