Thanks to April at Zouk who was very accommodating with our requests for tables and guestlist last Friday!
We had AshleyTheMonkey's bachelorette party at Barsonic,
seeing most of us were comfortable with the place.
[all pictures stolen from Ash]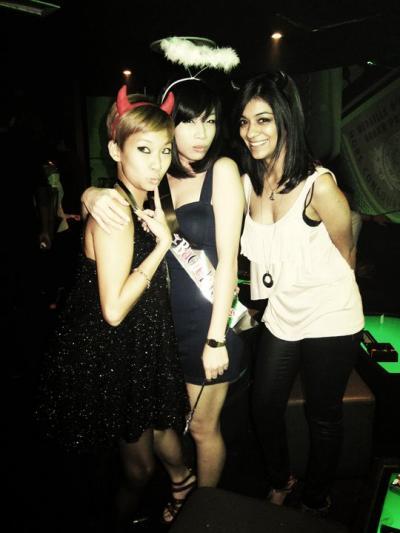 me, Ash + Apsahahaha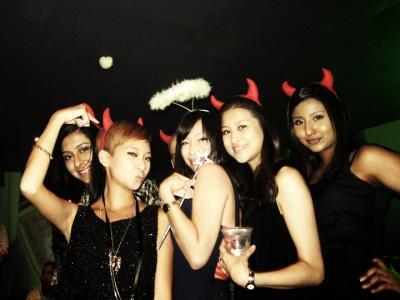 The theme was 'Angels and Devils', but i think it should have been 'AngeL and Devils' since Ash made herself the only angel.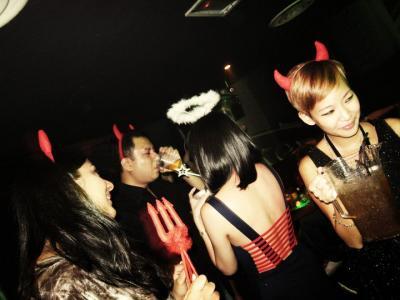 I'm being gleeful with my jug of killer long island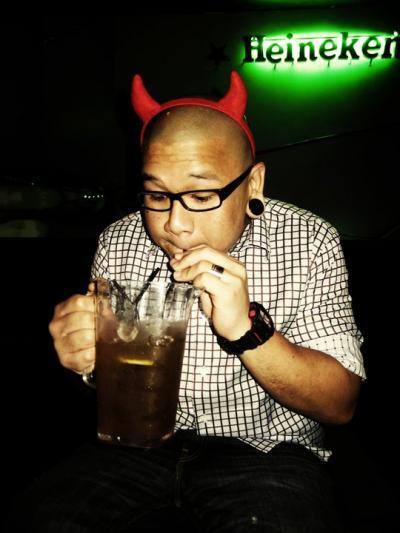 PassedOutBen looks gleeful too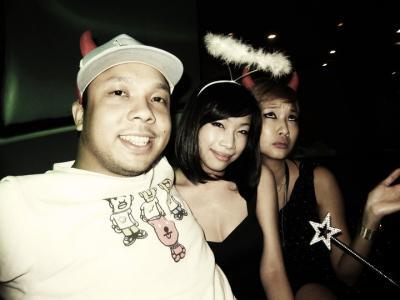 FaiTheMai, Ash + Gosh knows what i'm doing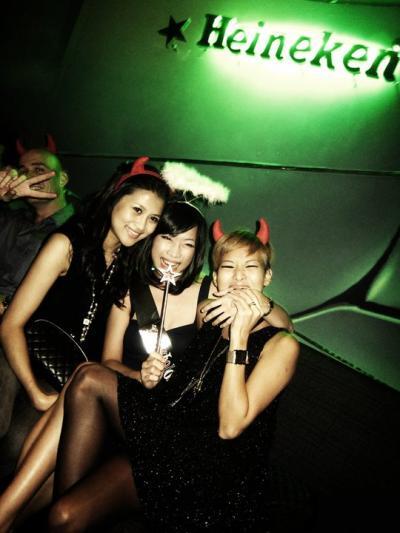 *bite*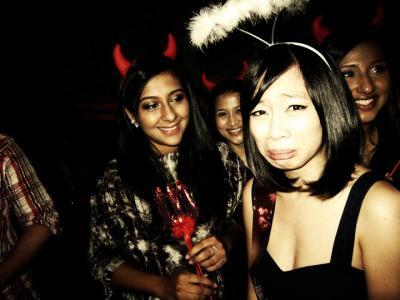 Brides-to-be aren't supposed to be too happy at their bachelorette party.
They're made to suffer.
In exchange of all the good times they're going to enjoy with their soon-to-be husband in the future.