I've been hairstylist-less since MilcahG migrated to New York to conquer the world.
Since then, i was pondering which salon/stylist i should approach to be my hair's new best friend.
A hairstylist is someone very important in my life…
not only do they have to understand the type of person/style i am,
but i MUST get along with them grandly seeing the number of hours we'd be spending in each others' personal space.
I need them to be creative,
go against the grain,
and experienced enough to know what works for what head shapes and what doesn't.
For the longest time,
i always told myself that i'd go with MingDaBomb if Milcah ever abandoned me.
And when she did (nothing lasts forever!),
i was a bit in a rut cos Ming didn't operate from any salon at the time.
Now all that's fallen into place,
since he's got his own place again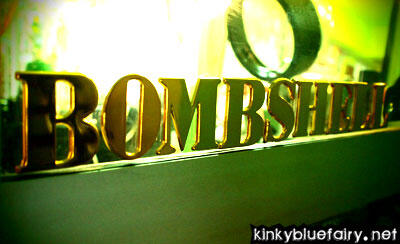 Bombshell has reopened for a few weeks,
but i've been so busy that my hair wasn't very high on my priority list!
At one point, i was so sick of my dry ends (i didn't have time to just GO and get it done, and i couldn't stop playing with it!! I do have a mild case of trichotillomania) that i cut my own ends above the toilet bowl in desperation.
Of course… nobody could tell cos my hair's so short anyway.
But yes.
Now you know that i can be super karat.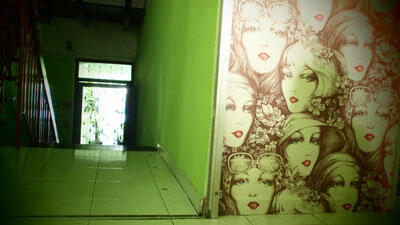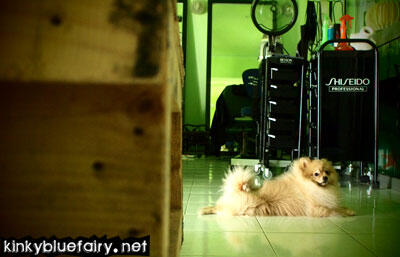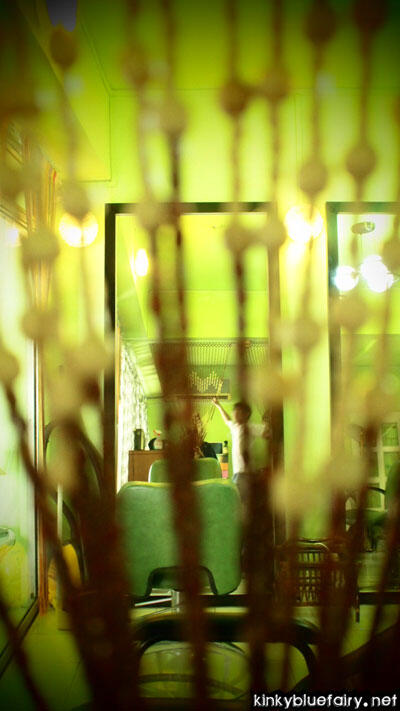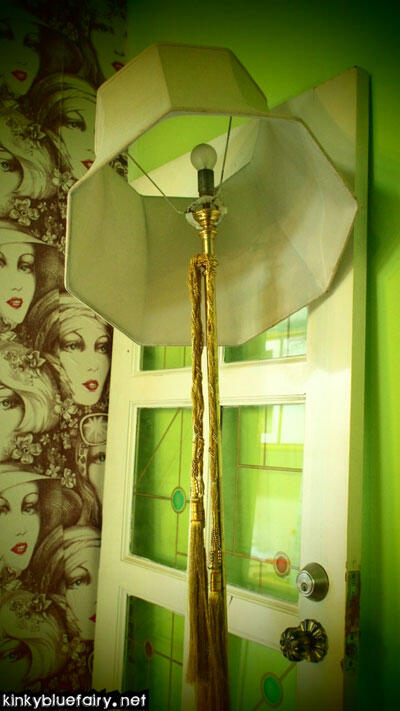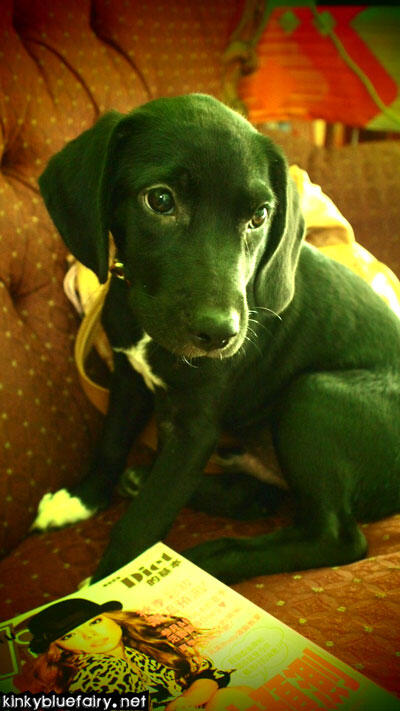 This is Toby.
He's Ming's new doggie.
I said they're like a gay father with a straight son (cos Toby's so quiet and angelic).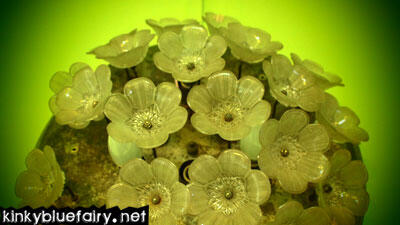 Bombshell screams kitsch, quirk, colour, pattern, and all things unpretentiously old school.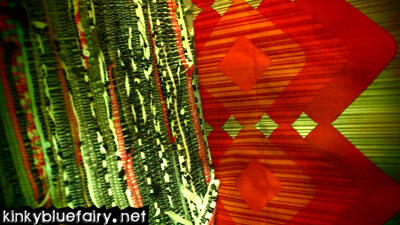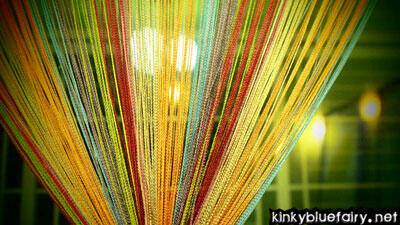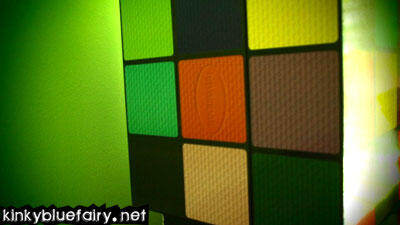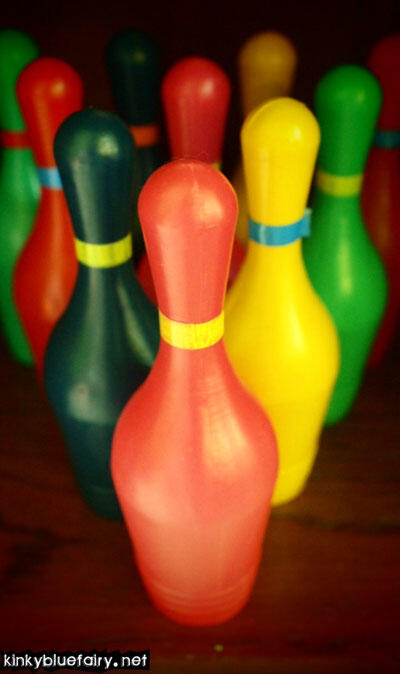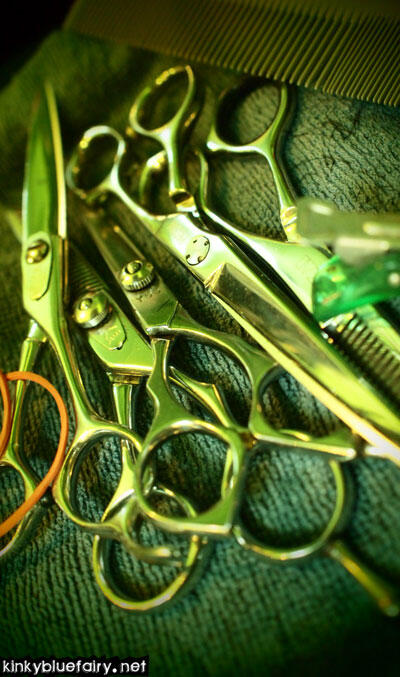 I was so excited when MingDaBomb started on my hair.
We've been friends for quite long,
traveled to Jakarta together,
yet he's never cut my hair (cos i was with Milcah… and being with a hairstylist is like being in a relationship once you've committed to each other!)
So i felt like this was a step forward in our relationship! *corny*
"I feel like we've been going out with each other for a long time, and this is our first time having sex!" i said, as Ming was fiddling with my hair.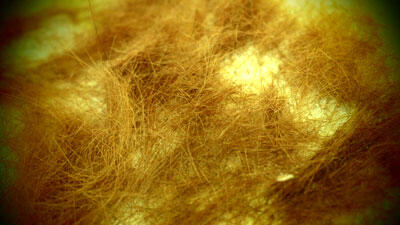 He gave me a pixie cut as to help grow out my sides.
I really can't stand having my shaved sides anymore though Clem really likes it.
Nor do i want it red anymore.
"You look nice with it, i like it!"
"Yeah but Rihanna copied me. That bitch. So i don't want it anymore."
I jest.
I like Rihanna.
But i AM sick of my shaved sides + red hair even tho it stood out.
And she DID have the exact same hairstyle a year after Milcah devised it for me.
So i want to grow my hair out now.
And think of what to do later hmph.
MingDaBomb is an expert with growing out shaved sides gracefully,
cos he did it for himself last year!
He's dyed my hair two tones of ash blonde,
and given me a pixie cut that will cover the sides as it grows out (the terrible stage)
I love it.
AshleyTheMonkey said it's so much better now.
Clem said i look like Joan of Arc 
I think it reminds me of Kimberly from previous season of Australia's Next Top Model.
The bad thing about that is Kim was such a bogan with appalling behaviour on the show.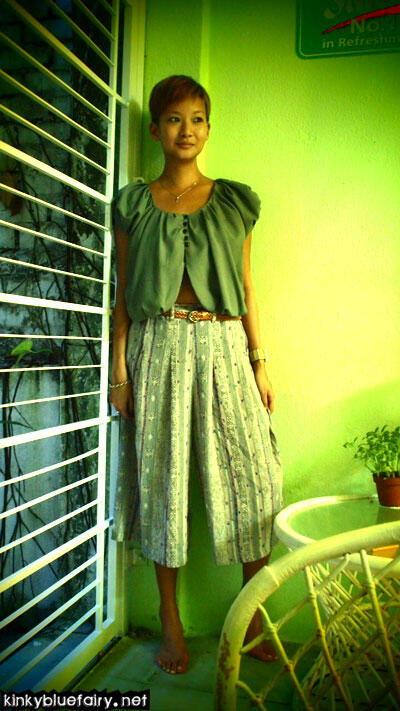 i'm wearing >
crop top; can't remember (i know, it's got to a p0int where i forget where i purchased some things… at least i'm not like Yishyene who managed to buy the same top TWICE before
)
vintage pants; lah lah land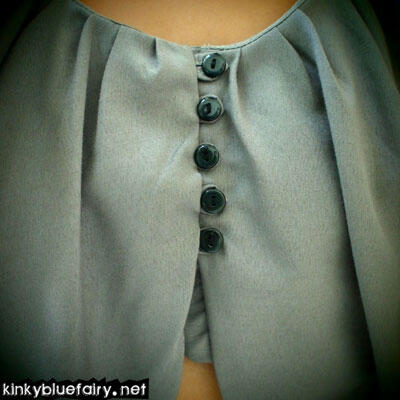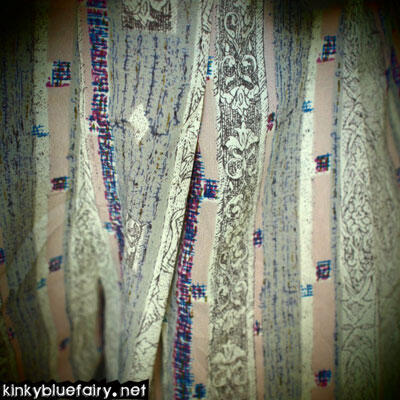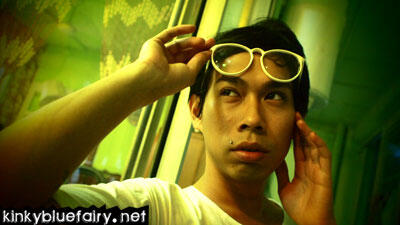 My superstylist MingDaBomb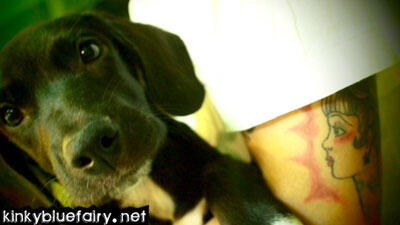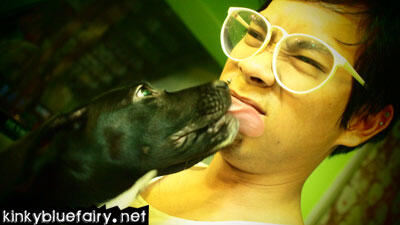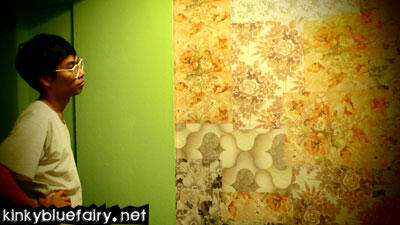 They were still putting up vintage wallpaper downstairs.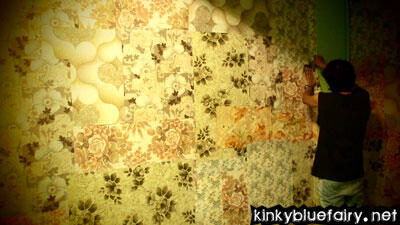 Get hair tips by following Bombshell on Twitter: twitter.com/its_BOMBSHELL
For hair appointments/inquiries of their secret hideout,
please call either one of their 3 fabulous hairstylists:
Gary +60126576569
Amenda +60123898584
Ming +60126581790