Took a quick trip to Singapore last weekend for some of the parties that were happening over F1 weekend!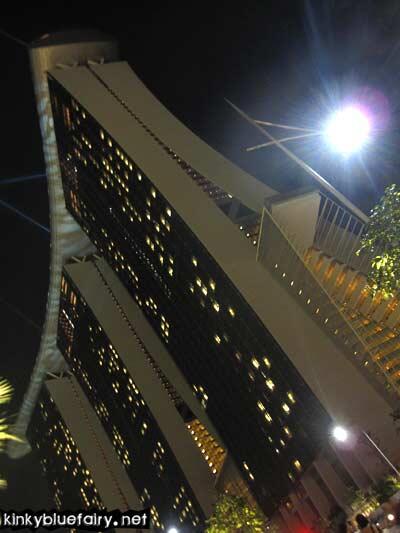 On the top of the Marina Sands Bay (across where Avalon was held) is Kudeta Singapore.
I'm not sure how i'd feel about it, i doubt my love for its original in Bali can be surpassed,
but it looks and sounds promising!
There were a few guys who dressed up as superheroes at Avalon
so i scurried up to ask for a picture.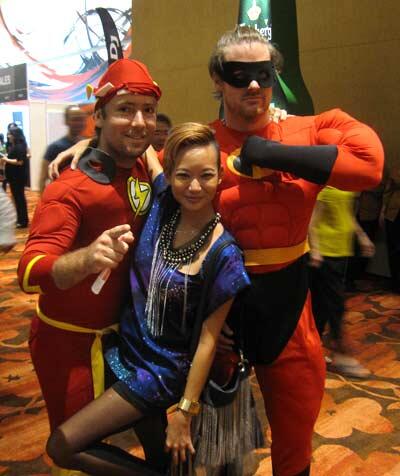 Flash, me and an Incredible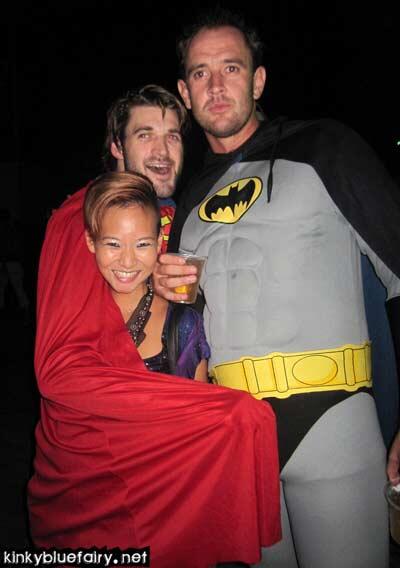 Superman + Batman!
Bumped into Beverly Bee, owner of The Girl Next Door,
always love seeing her!
She was wearing this long mesh skirt i half-joked i wanted to steal,
and she responded by saying we could exchange bottoms right there and then.
Madhatter, she is!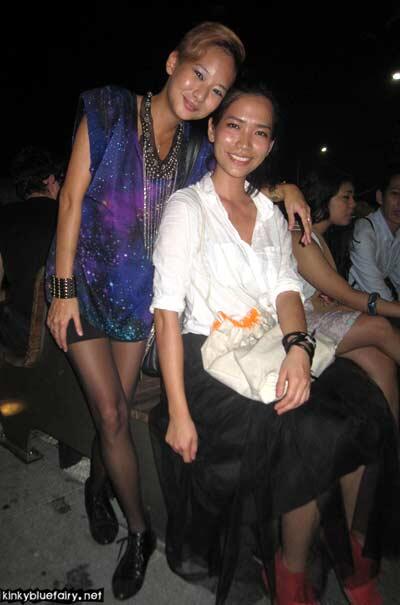 i'm wearing >
galaxy top; thepoplook
shorts; nike
tights; topshop
necklace; baci
metal fringe bag; iconia, jakarta
studded boots; bimba & lola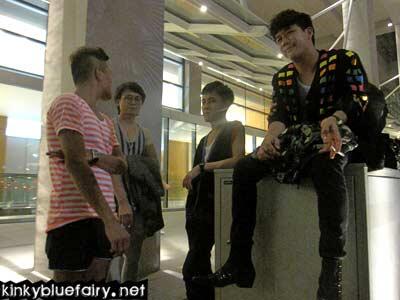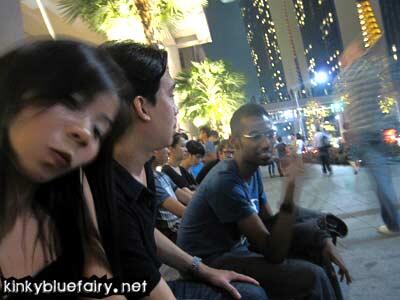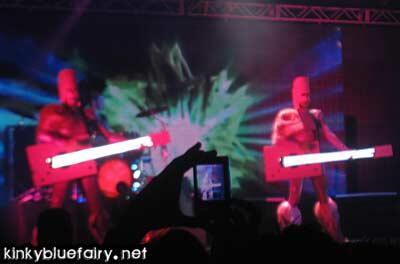 Empire Of The Sun were FANTASTIC.
Enjoyed their energy and costumes so much!
They had back up dancers dressed in really weird costumes (like my favourite – this fish one with long blond wigs) that moved precisely according to various choreography so that we wouldn't take our eyes off the stage!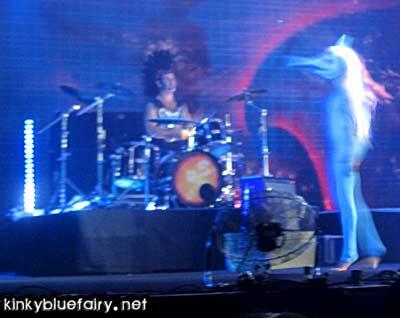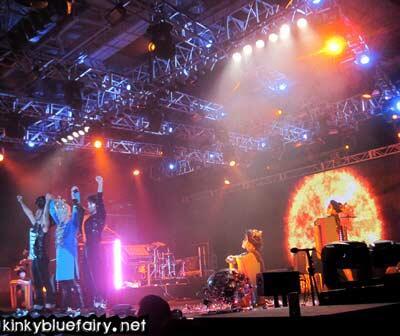 A vid i found that someone else took >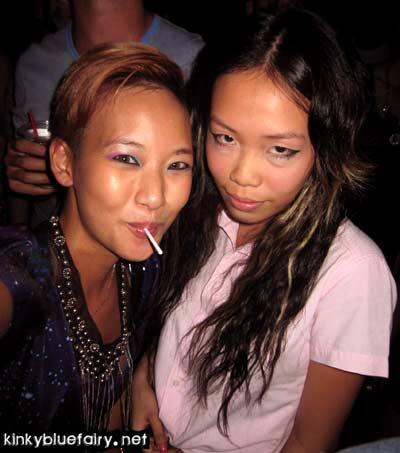 Grace was in front of me for some time during the performace,
and i didn't even recognise her cos she suddenly decided to go out and get a weave!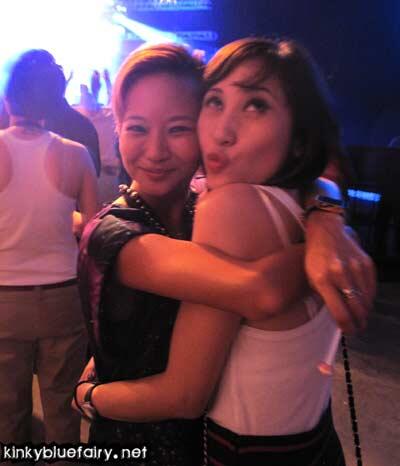 RavishingRita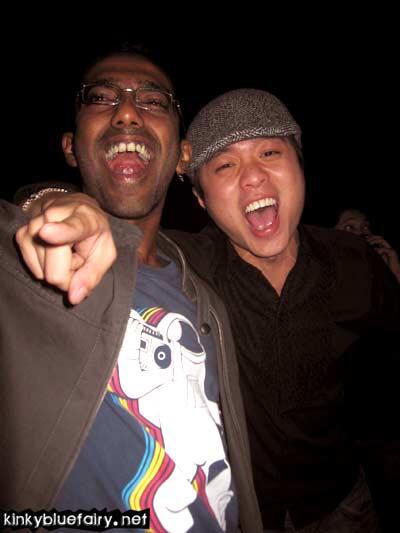 GoofyGobi + HS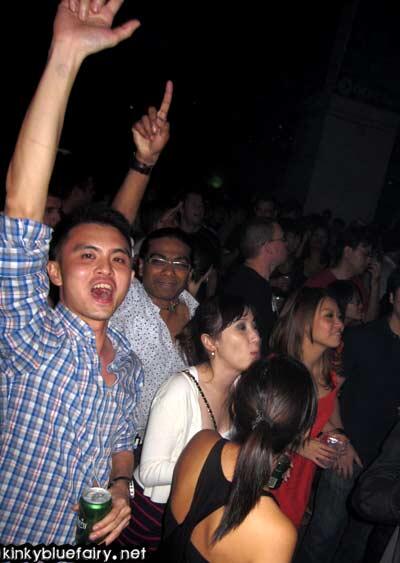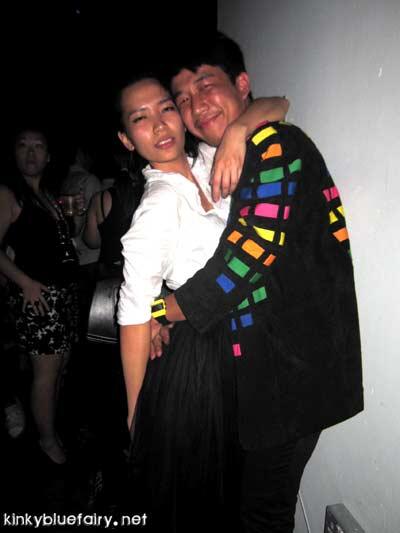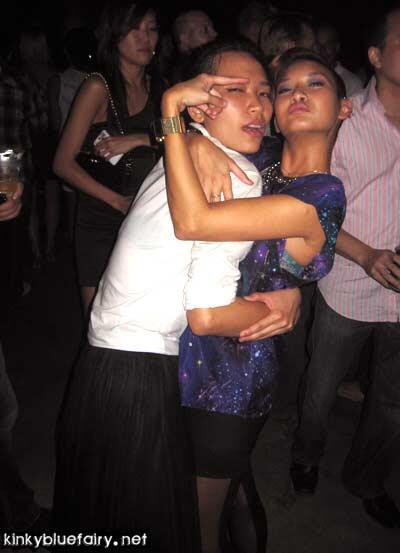 Besides Empire of the Sun, the next best set we all enjoyed was Make the Girl Dance.
Their banging electro beats got us all moving crazy!
Like i mentioned in the post before,
i was quite disappointed by the Chem Bros set.
Maybe it's cos my expectations were so high,
or maybe, just simply, they didn't play many of my favourites.
But even the rest said the set was 'alright' and not 'great'.
They *did* play Do It Again *trying to be positive*…
I feel like i got all dressed up for a guy i've had a crush on for the longest time,
and it turned out being a bad date. 
We left at 5:30am and i managed to crash at almost 7.
The rest slept slightly later than me and still woke up earlier!
Crazy, don't know how they do it.
Or maybe i just got used to 8 hours sleep every night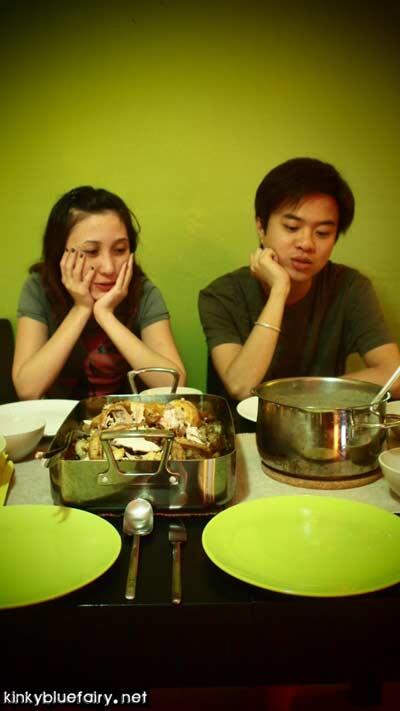 Looking at yummy home-cooked lunch while waiting to start!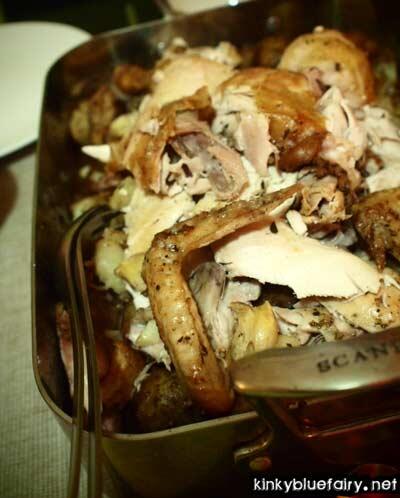 That night i went to meet an old friend Jesh,
who took me to a house party before hitting the JW party.
[Thanks to Joy from the PR agency who sent me the invites!]
Party was crazy crowded and i was most terrified for my nude suede cut-out shoes from London than anything else.
Luckily Jesh got Danny and i into the VIP section (which was empty) and we couldn't help but plop ourselves there, not wanting to move anywhere else.
'Twas really loud and couldn't socialise/talk properly, so we moved as far from the speakers as we could 
At least it was a proper VIP section, not like other events where everyone gets into VIP anyway.
We managed to get champers and guinness without having to queue up,
and a whole plate (though i'm tempted to say rack cos it was huge) of lamb ribs from the menu.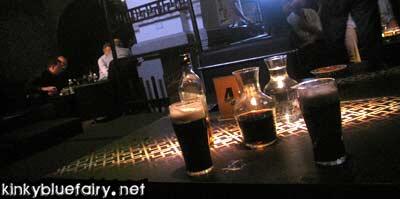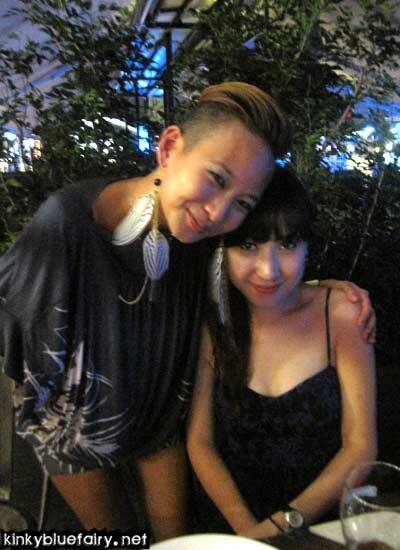 i'm wearing >
feather earrings; pressie from serena
dress; bcbg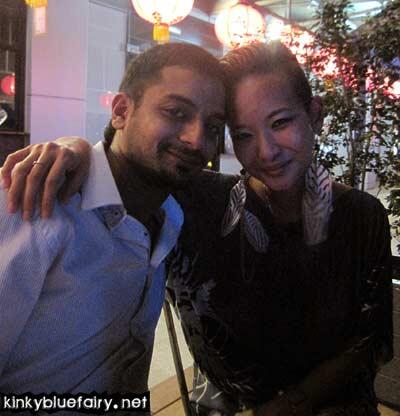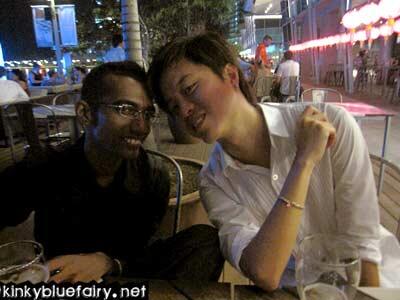 All in all, that weekend was a good getaway to party.
But now i'm itching for more…
i feel i didn't go crazy enough in Singapore.
And my Party Itch has decided to come back!
Bangkok for Vampire Weekend next?
Related Singapore posts:
Universal Studios
Blueprint Tent + TAFF show
Audi Fashion Week: House of Holland + style shots
Audi Fashion Week: alldressedup + style shots
Raoul
Studio M Boutique Hotel