Last Saturday,
i pulled out a cream white dress i bought from Bali (which sad to say, i'd only worn once :p),
ironed it carefully,
sulked at the rainstorm going on outside,
waited a bit,
then drove to the Dewan Komuniti in TTDI
for JollyMooky & Ayesha's wedding!
I missed the first ceremony in July cos i was away,
but luckily was around for this one!
Mooky's one of my oldest friends from KL.
I've known him before i met everyone else (outside my group of high school and college friends).
We met each other on... get this... Friendster, haha!
Friendster back in 2003 was the best thing that ever happened to social media okay!
I remember AshleyTheMonkey coming with me to meet him at Centrepoint mamak (just in case he was a psycho).
Turned out he was noT a psycho, but one of the most lovable people i've met in my life 
Mooky then introduced Ash and i to FaiTheMai,
who introduced us to QueenKanch,
and that was how we all met.
THIS is probably the oldest picture i have of JollyMooky and i together!
And below, are pictures at his wedding! (or one out of 4 ceremonies he had anyway!)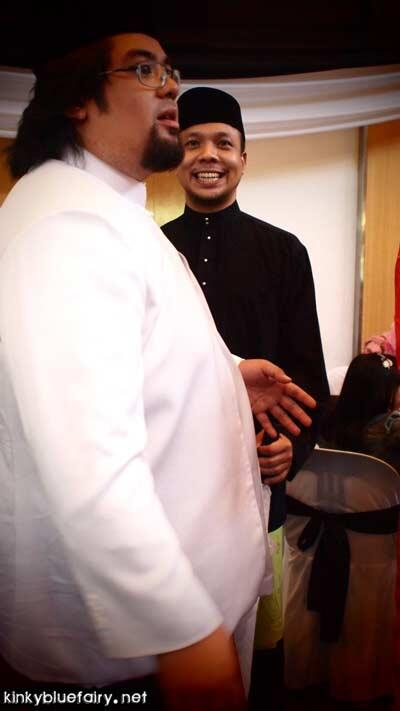 JollyMooky + FaiTheMai
In all my years knowing Fai, i've never seen him in a baju melayu.
Turns out he only has one anyway 

Okay who am i to talk... i don't own a cheongsam,
but i have a sari!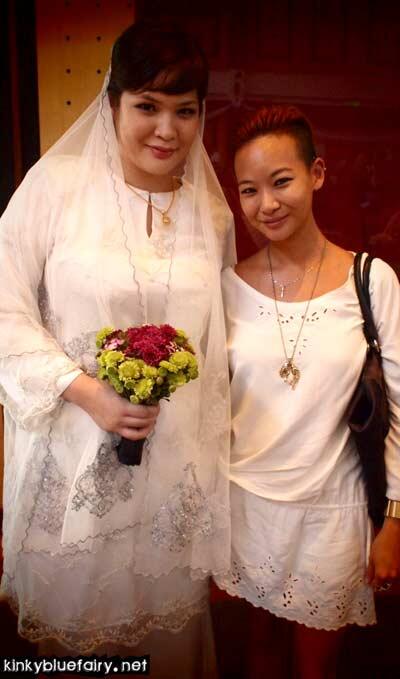 Radiant Ayesha + me
The set up was really beautiful and modern,
but i forgot to take pictures cos i was so engrossed in the food and conversation oops!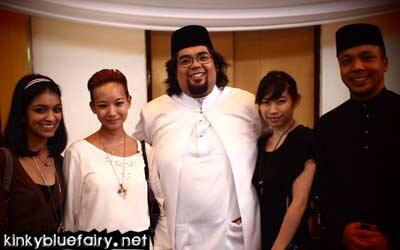 Apsahaha, me, JollyMooky, AshleyTheMonkey, FaiTheMai 
And the last picture... is taken from Ayesha's FB profile,
i really wanted to post it cos it's TOO CUTE.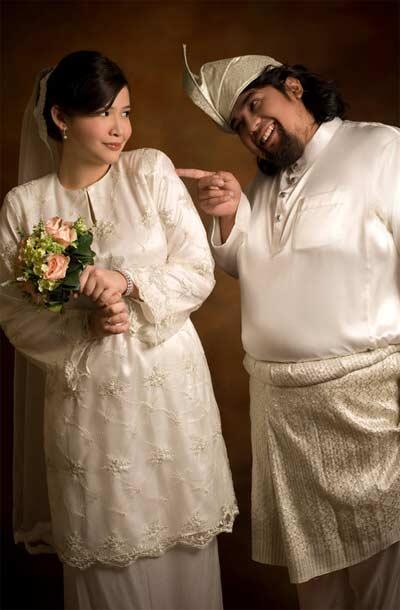 So Mooky.
Congrats, you guys are gonna have BEEYOOTIFUL CHILDREN!