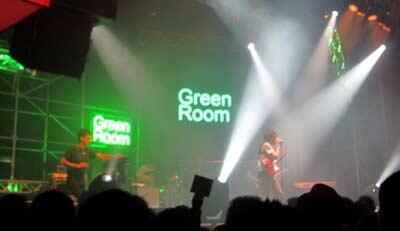 Went to catch The Rapture at KL Live last Saturday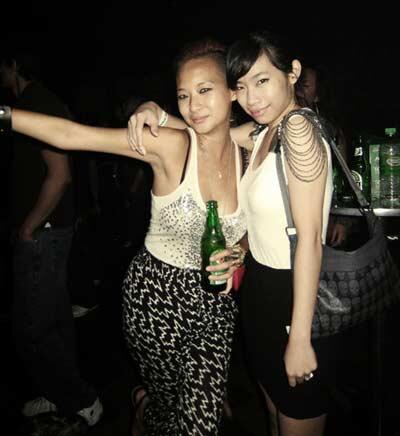 pix taken from AshleyTheMonkey
I'm wearing >
sequined top; topshop
drawstring pants; sparkle & fade @ urban outfitters
mesh heels; aldo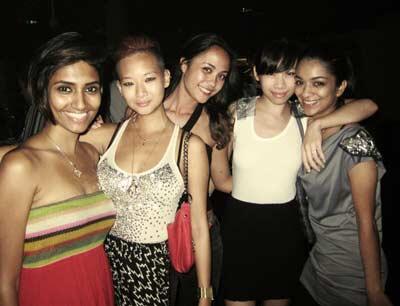 DarlingDhanya, me, StephTheVolcano, AshleyTheMonkey, Apsahahah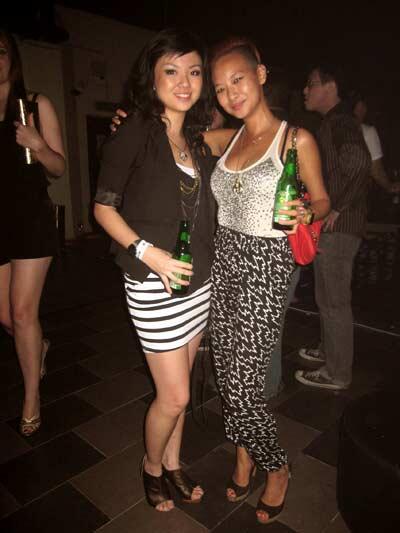 ThatGirlCynthia who manages An Old Flame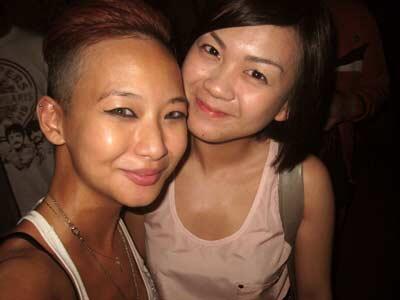 Callie! 
I had more fun seeing everyone again rather that enjoy the set…
Don't know whether it's because i got utterly spoilt with the festivals in UK,
or my mood.
I'm just going to blame it on my mood,
cos i've been on an emotional roller coaster lately,
and dragging the poor man bumpity-bump behind me on it.
Plus, i just had a minor car accident today.
(i think it's the goddamn Secret! Cos i've been so negative and moody so i blame my own attracting the accident! :p)
Banged some motorcyclist who demanded that i pay him for the damages.
Thing is, i was in my lane.
And he pretty much came into me…
I took pictures and pointed out the car marks to him on the road,
"Look. My tyre marks are in my lane. And you said you were going near the roundabout? WHY were YOU coming into MY lane?!"
Then he threatened me by saying he could just whack my car up right then and there.
People… when can you learn that violence is never the answer…
I was really calm, looked at him in exasperation and said,
"Really… why would you want to do that…"
Because if anything, i know shouting back and being defensive wasn't going to help me.
And i think i was braver with being calm cos there were two really nice guys who stopped as well.
After they listened to both sides of the story,
they helped me change my tyre.
(At first i was a bit wary, cos i've had friends who got into accidents,
and passerbys end up STEALING their bag/wallet in the car!
So i made sure i locked all my doors before turning my attention to the incident)
I told the guy that if he really wanted me to settle his bill for him,
which i refused,
we can jolly well go make a police report and i can show them the picture i took.
So he left, phew.
Really didn't want a guy to lose it and whack me or something.