My aunt's next door neighbour has a super fun garden
with trampoline, ping pong table, basketball hoops, and swimming pool!
We asked them permission to play on the trampoline,
and they nicely said 'yes'
so Yishyene and i scampered to play on them all afternoon!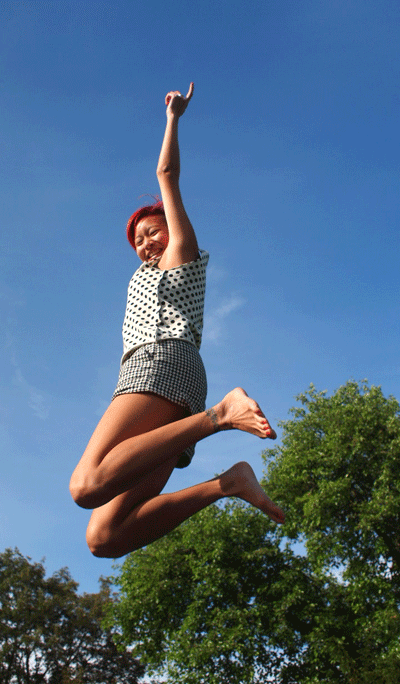 I've never had the chance to play on a giant trampoline before,
so i was all excited about doing silly things on it!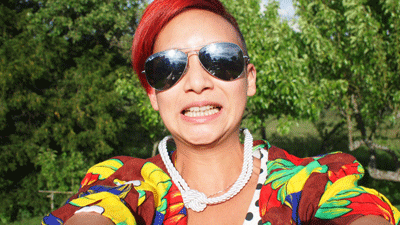 Me attempting to take a self-picture while jumping.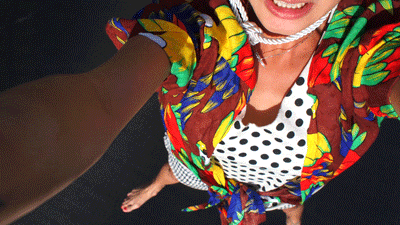 Fail.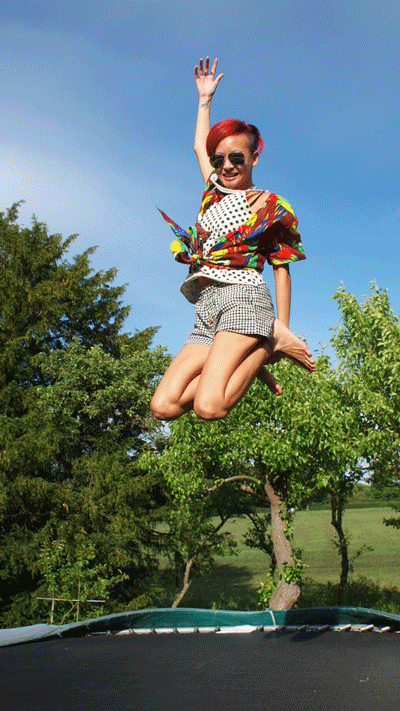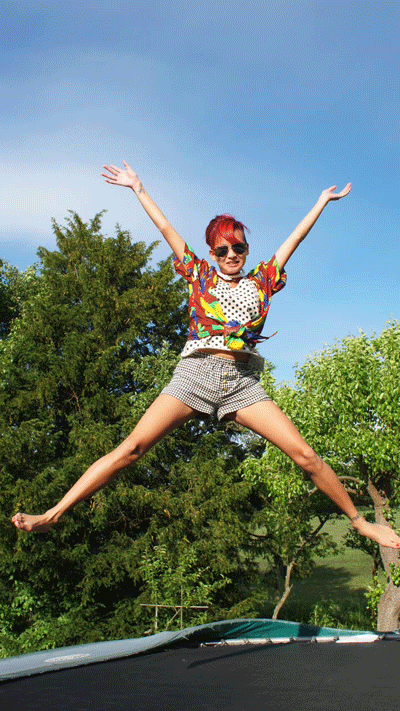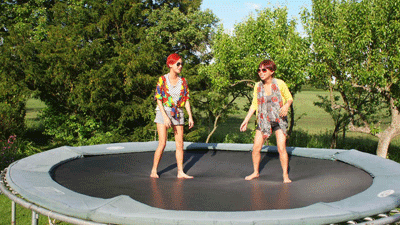 Then Yishyene and i tried jumping together...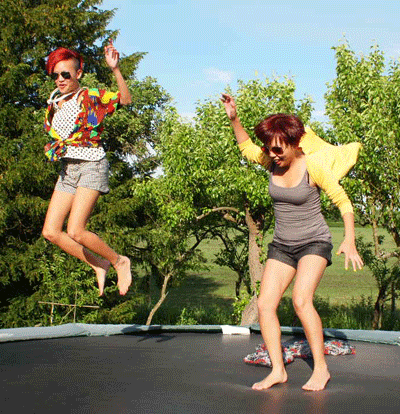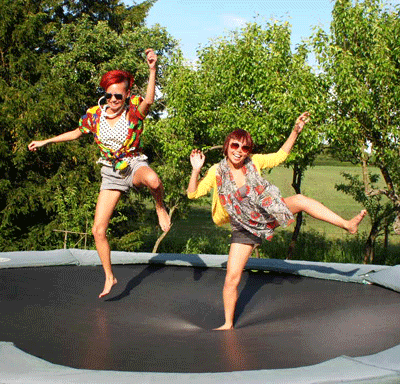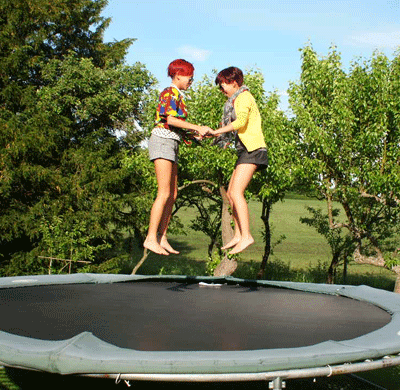 It's easier to start off holding hands,
so we don't go bumping into each other and flying off...
which i accidentally did, once :p
Luckily i landed on the lawn feet first.
Got back on the trampoline saying to her,
"Hmm maybe this is why we need adult supervision >.<"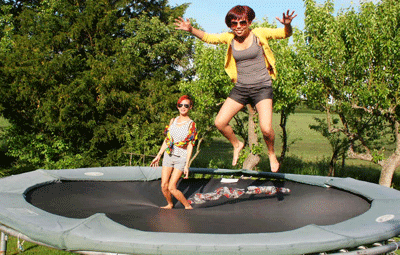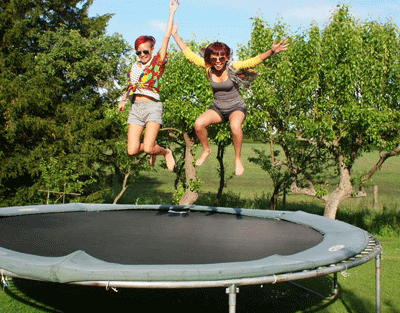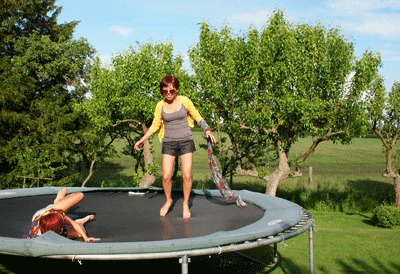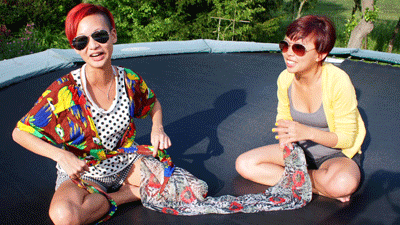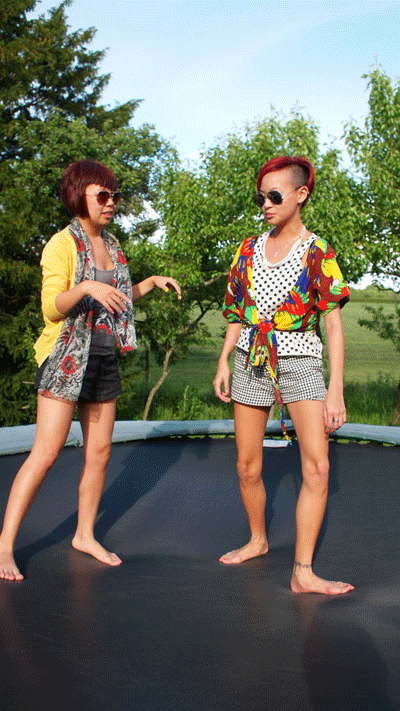 Plotting what silly thing to do next.
On me >
polka dot top; baci
houndstooth shorts; baci
vintage parrot top; absolute vintage, brick lane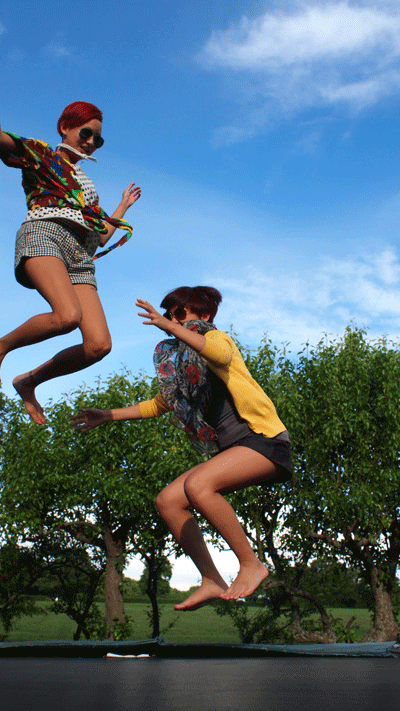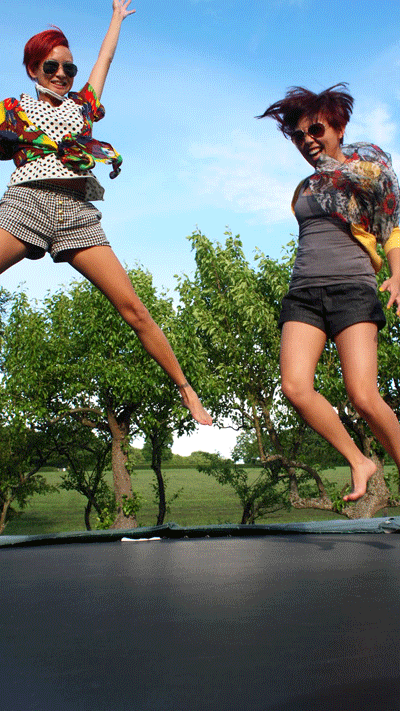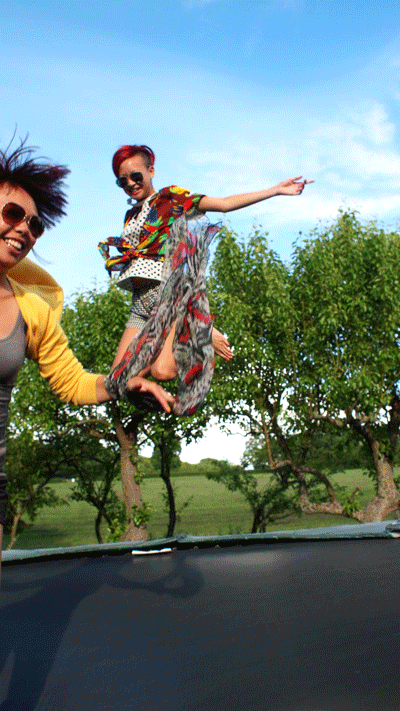 AHHHH it was SO MUCH FUN!
Jumping and falling and bouncing all over the place!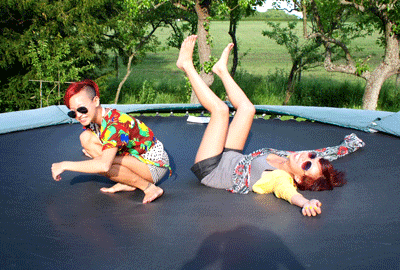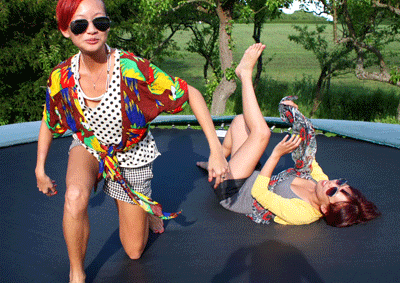 Yishyene says i look like a boxer getting up here.
Whereas for her, i say she looks like she lost the plot playing with her scarf amidst falling over.
Our funny dance 
RyanSoosay wasn't very good at jumping.
He said he wasn't very willing to 'let go'.
Most of the pix i got of him are in weird positions.
Like levitating.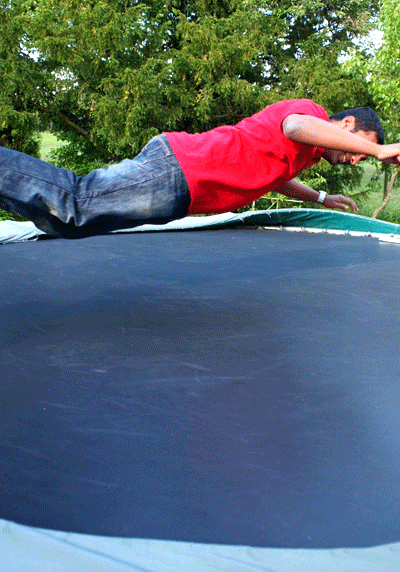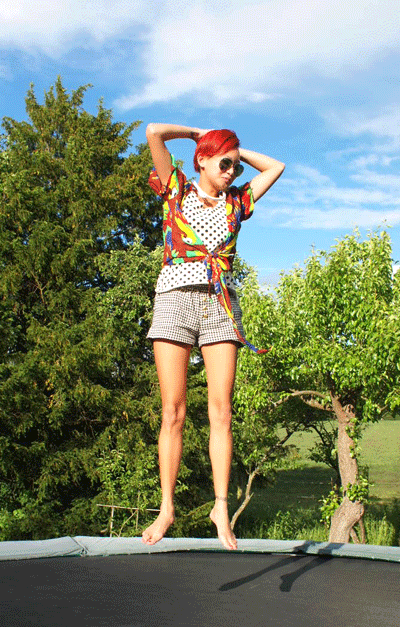 They then got me to try out weird positions they shouted out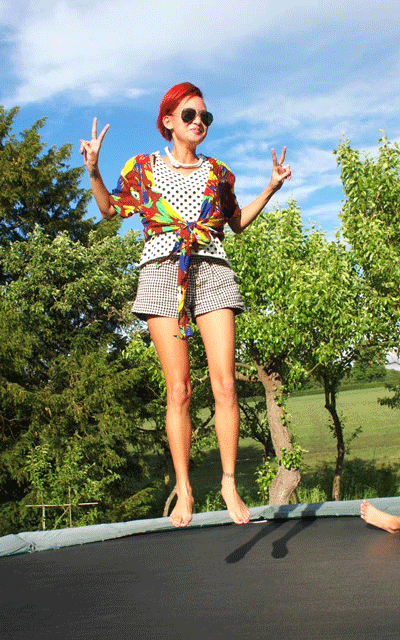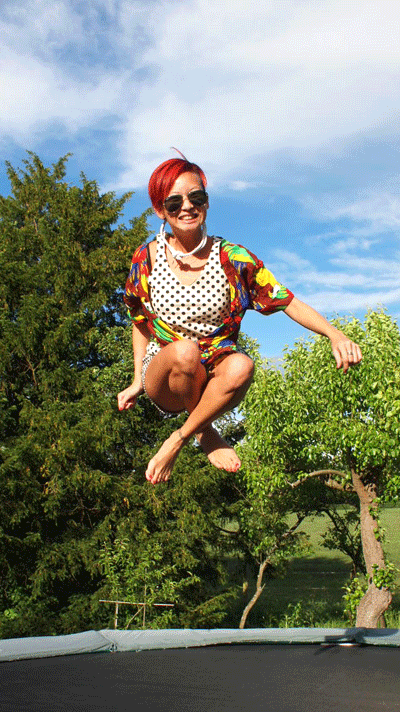 It gets tiring after 10 minutes, trust me!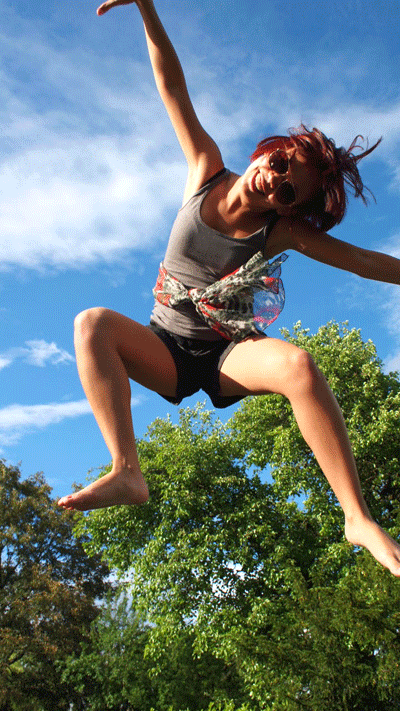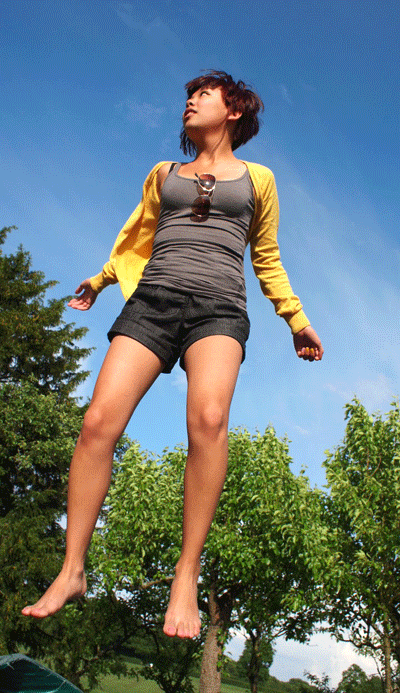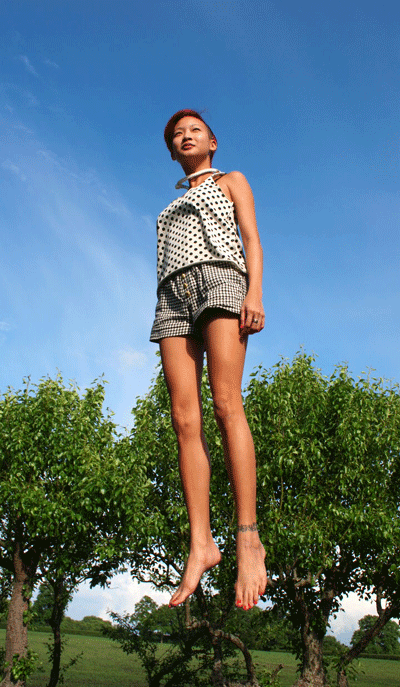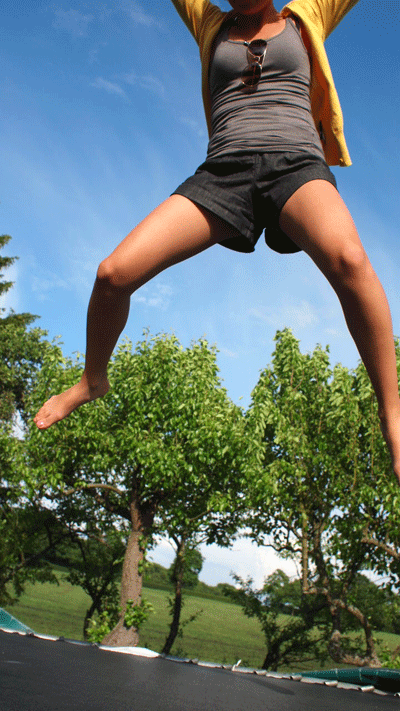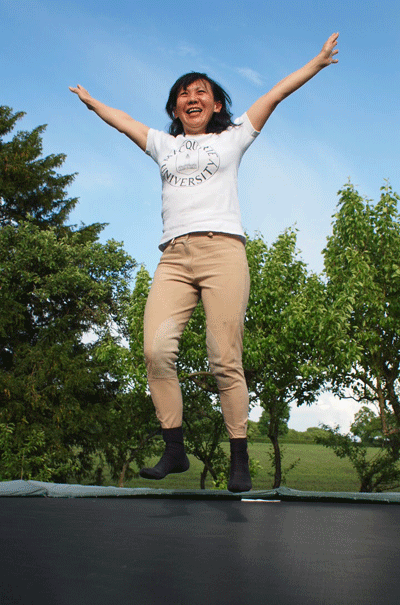 Aunty Gerry had a go too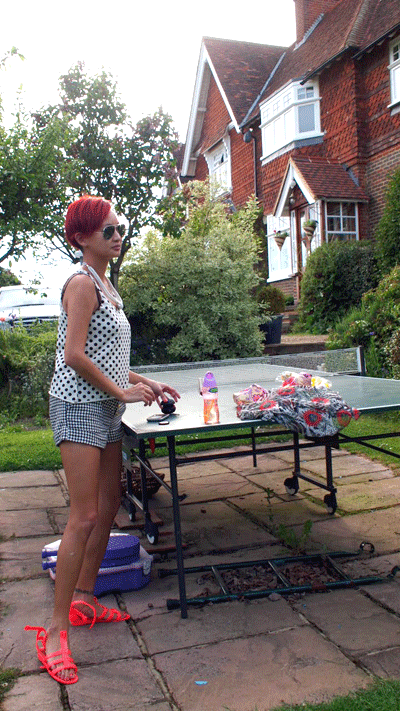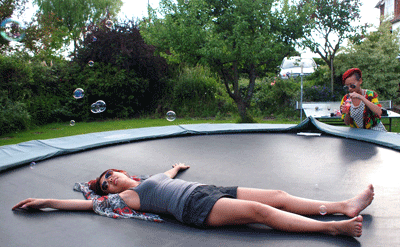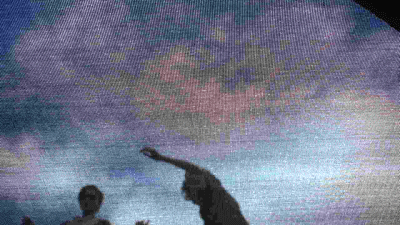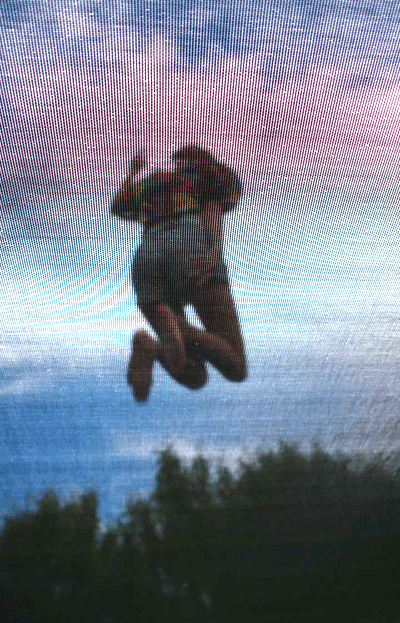 I have decided, that besides giant mushrooms in my future garden,
I ALSO WANT A TRAMPOLINE CLEM ARE YOU READING THIS.