The whole point of freelancing
is that when you feel like drinking in the afternoon,
you don't have to sneak away from the office
or lie to your superior (not that i have! :p wahaha)
Met up with TripodDanny one afternoon.
As usual, we couldn't decide what to do,
and it was so hot,
we decided to hide in La Bodega and have beer.
Which turned into other drinks…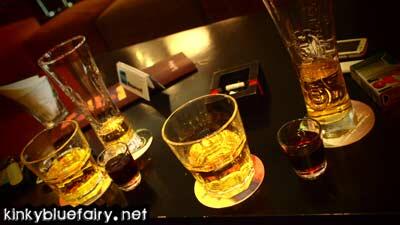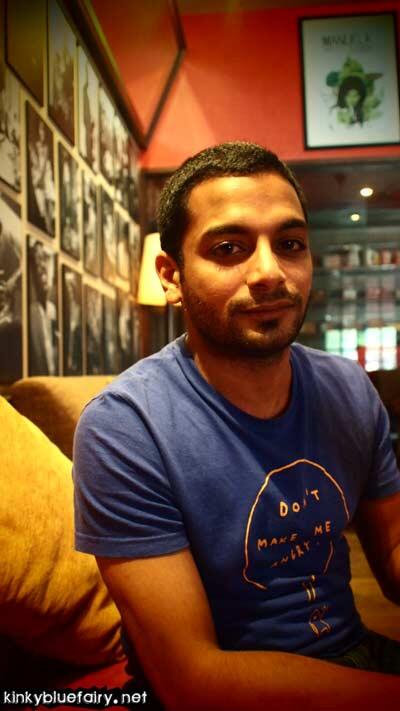 Then we switched venue
and i took him to the C. Club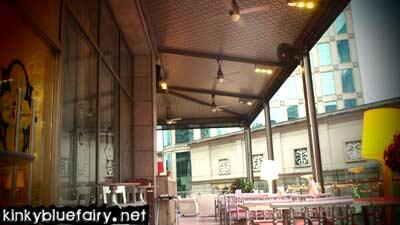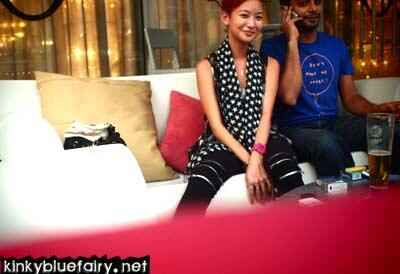 It's actually really nice to sit on the balcony
during peak hour
stare down at the traffic
and feel awfully good that you're not down there
but up here with a beer in hand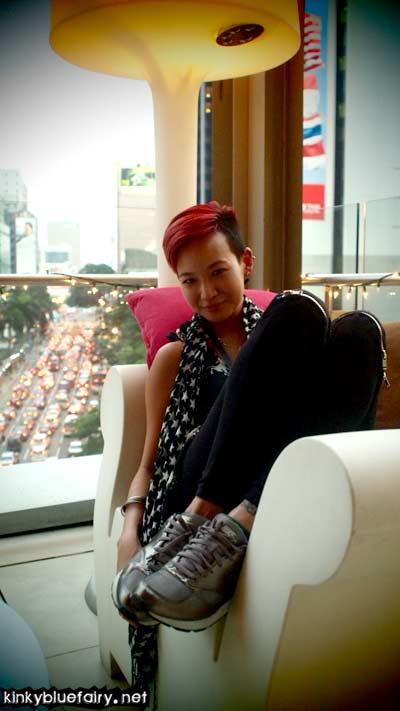 sheer top + scarf; bangkok
sports bra + sneakers; nike
zippered leggings; sevendays
necklace; justin yap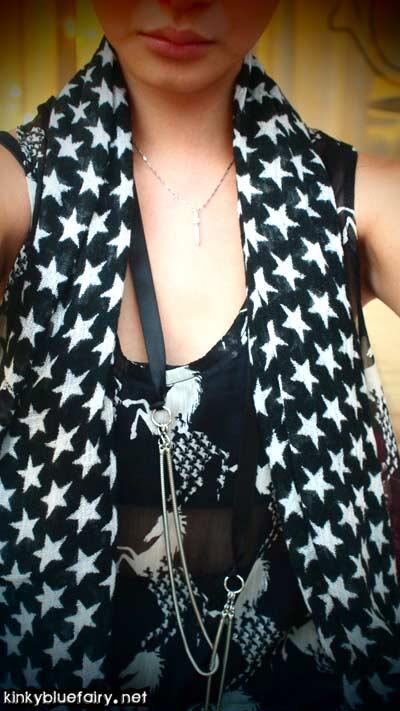 Related post:
The C. Club
Crazy Coincidences
+ + +
Hennessy Artistry this Friday the 19th!
I was wondering when the slew of parties would start again in KL
and looks like they're starting to roll in!
This Friday sees the first Hennessy Artistry event of 2010,
with some interactive elements that give you more fun at a party.
The Hennessy Mixing Zone will have:
Digital Light Art FX Zone
– you can craft your own Hennessy light art motion design using multi-coloured lights.
– can dl your design later at home from Artistry website.
Hennessy Mix Master
– create your own Artistry remix
– check out the vid of you mixing online!
Hennessy Mixing Bar
– create your own blend of Hennessy long drink
Live Tweeting Zone
– specially set up for all you Tweeters,
you can send a shout out to ppl there
There will be 4 artistes performing that night,
with one of them being DJ SARASA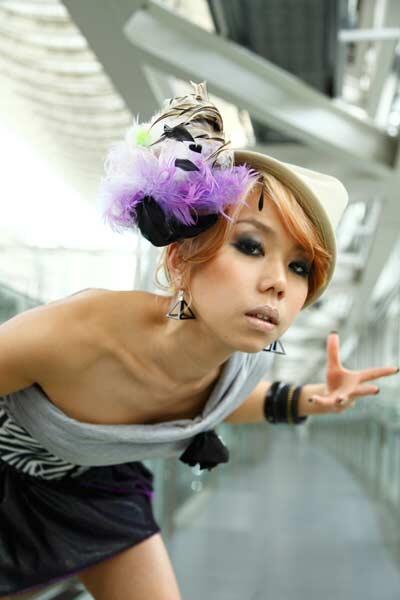 Based in Tokyo,
she's been handpicked to be the main DJ of the first Artistry series,
and will bring you a blend of
Hip Hop, Funk, Disco, Soul, Breakbeats and House.
A.k.a. Silverboombox,
DJ SARASA is also a producer
and has worked on Nike Europe's Nike iD (Troupe) website,
as well as worked with the likes of Elzhi (Slum Village), Raekwon (Wu-Tang Clan) and Masia One.
Another act performing that night will be Bunkface!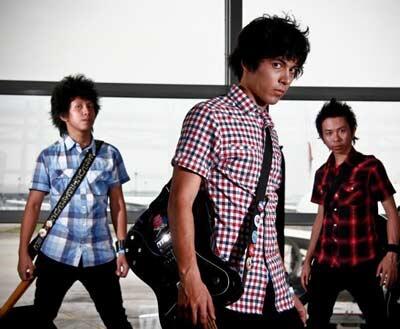 After winning Battle of the Bands in 2006,
the alternative rock group went on to keep
their hit song Silly Lily at #1
on Hitz.FM's Malaysian Top Ten for 8 weeks,
and on Fly.FM's Campur Chart for 10 weeks!
You can check out their sounds on www.myspace.com/bunkface
Hennessy Artistry
19th March 2010
Opera Club, Sunway Pyramid
For more info, check out >
Hennessy Artistry Malaysia website
Hennessy Artistry Facebook Fanpage
Hennessy Artistry Twitter @hennessymy