All my friends know how i think Crocs are the ugliest cult shoe ever invented.
And i'm outing some of them here cos they've all got the same
'Crocs-are-argly' lecture and
'i'm-gonna-throw-them-when-you're-not-looking' threat
from me before, due to owning a pair themselves;
like SpankyCammy, TigerJoe, MaryBerry, LaughingLoga, RowdyRudy,
and others i prollie try to forget (that they own Crocs).
So i laughed when i found this image online.
This would so be a postcard from me,
to all of you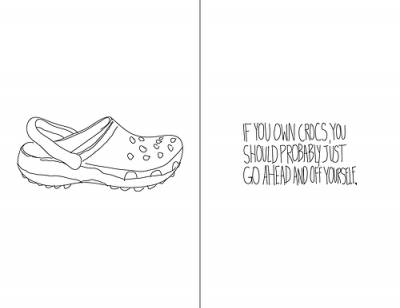 [source: 9gag]
Other nice images from the site: