CasparBFG (whom i backpacked with in Bali before)
msged to tell me bout a campaign he's currently working on
for the environment against CO2.
Since he's returned to Copenhagen from traveling the world for a year,
he's back to working on creative projects,
and asked me to share with all of you I do 30 –
an environmental campaign that encourages people across the world
to turn down the temperature on their laundry to save CO2.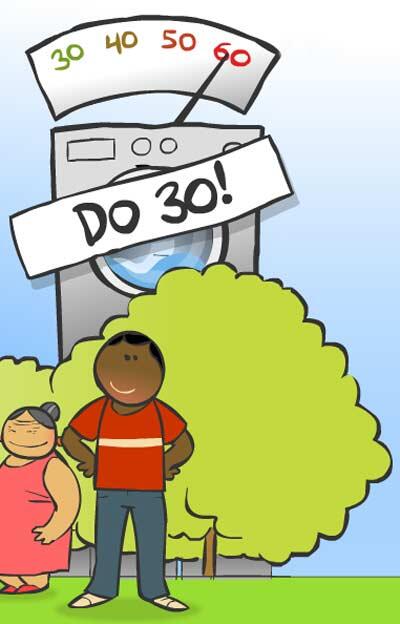 It's started in Denmark by the bioinovation company Novozymes,
who creates the enzymes that makes low temperature washing possible.
I do 30 is about turning down the heat on our washing machines
while turning up the heat on those decision makers who can help give us a lot more climate friendly choices in our daily lives.
I know many of us in Malaysia memang use cold water for our machines,
but they're trying to get as many people as possible to join their Facebook page Facebook.com/ido30 before the UN Climate Conference in Copenhagen this December
so that they can show the world's leaders that we demand more climate-friendly choices.
The campaign is run on different social media platforms, so you can watch
I do 30 videos on youtube.com/user/IDO30org,
read stories on the I do 30 blog: ido30.wordpress.com,
follow them on Twitter twitter.com/ido30 and
read more about laundry and the campaign on www.ido30.org
Most importantly support the campaign on www.facebook.com/Ido30
Just click and Become A Fan