Went for BubblyBel + Joe's wedding at the Shang last night.
QueenKanch flew back from Bangkok for a couple of weeks,
and had planned what to wear one week prior to the wedding dinner.
I (as usual) decided 15 minutes before flying out the door.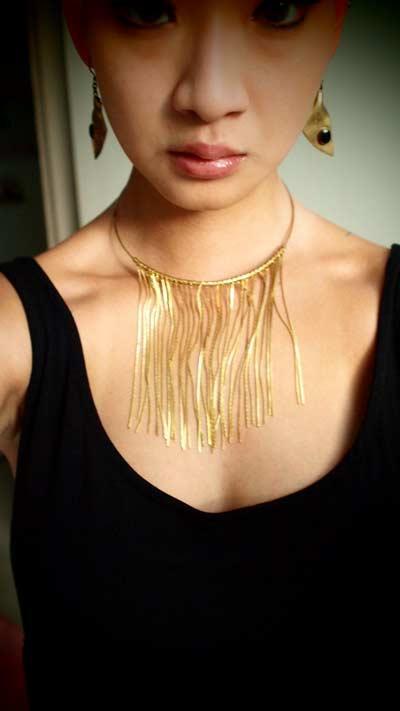 My vintage necklace and earrings i got from Kenya in Bkk
Love the necklace. Don't think it's something i'd ever sell, unless for some ridiculous price 
As Kanch and i walked into the reception area,
i braced myself for stares at my hair.
"Okay, so obviously because of my hair, i'm an all-out lesbian, because we're arriving together, you're my Indian girlfriend cos i'm not racist," i whispered to her.
QueenKanch, BubblyBel looking stunning (i think she's wearing Carven Ong) and me with newly-shaved sides.
Earlier in the afternoon,
Milcah: Is it okay if you go to the wedding dinner with your hair like that?
Me: I've gone to a wedding bald before. -_- So this is totally fine!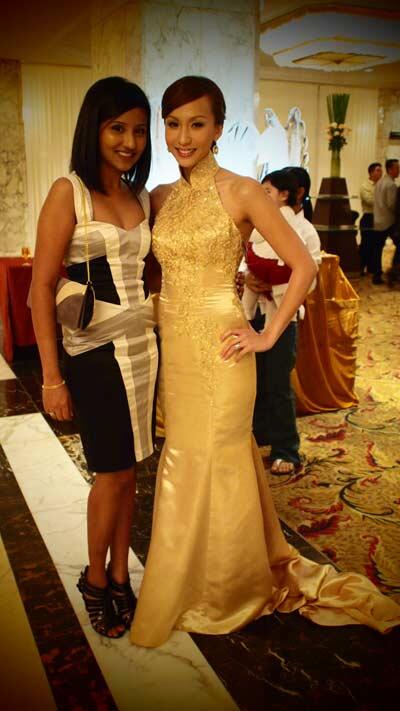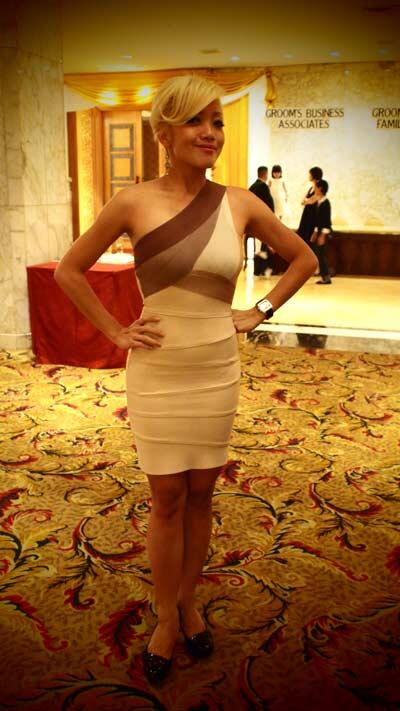 SmallSerena in her Herve 
Alet was seated on my left and i had great fun with him next to me.
Fellow is whack.
He found a 4 of hearts on the floor (so random!) and threw it at me
Me: Wtf! Don't throw number 4 at chinese ppl ok!
Somemore 4 of hearts -_-
So that means what, my love life all will die issit?
-_-'
Shark's fin soup was served, which i protest against,
and don't eat.
Alet made fun of me -_-
You lose points for that Alet!
Luckily you're so fun your points are damn high.
But still!
LOSE POINTS!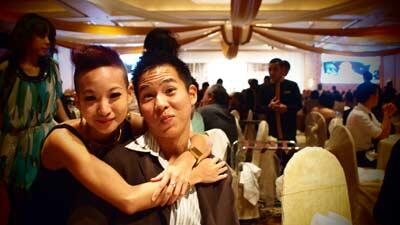 Was great to spend time with TL as well.
Made me realise how i miss having him around from the time we stayed in the same apartment!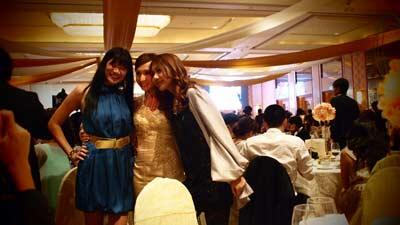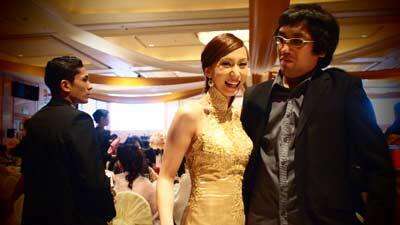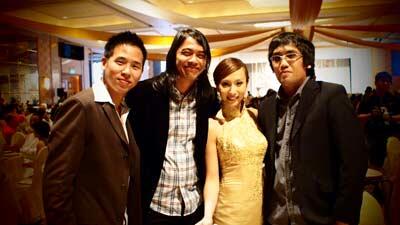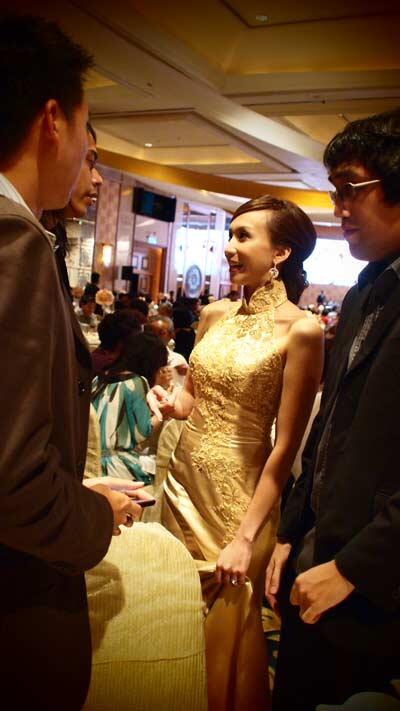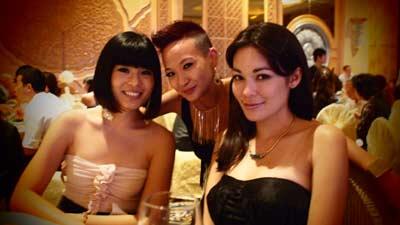 Xan, me + SunshineySteph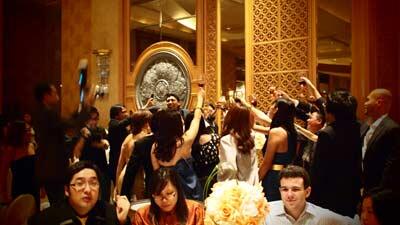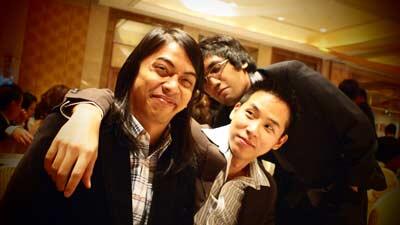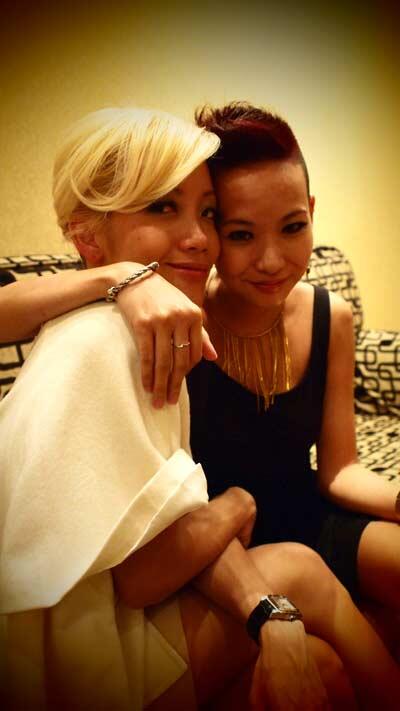 Congratulations to Joe + Bel 

Kanch and i couldn't stop commenting how gorgeous both of you look,
(till Alet was getting quite sick of us i presume!)
and we wish you both a wonderful life together.
.