A few people have asked me – "How do you feel?" – as my last day of work draws nearer (it's tomorrow!)
"Excited!" i'd exclaim back 
I AM excited!
There's so many things i want to get done and organize which i never had the time for
And now i shall!
I wanna go by Aps' kindergarten and watch her teach kids while i assist
I wanna go to the stables with Dhanya to feed carrots to her horse (she started riding recently!)
I need to organise my entire wardrobe and let go of things i don't wear anymore
I'm going to start going to the gym more regularly than the pathetic pace i've been at
I want to go through the 10 books i bought from the sale at KLCC last month
SO many things!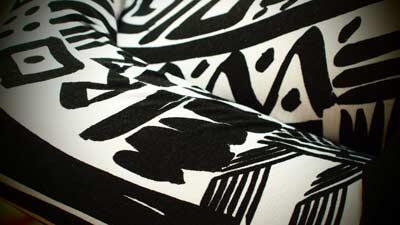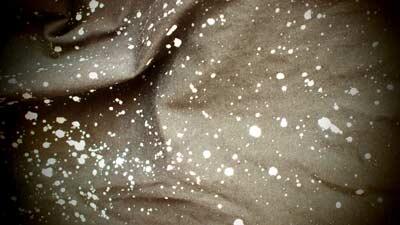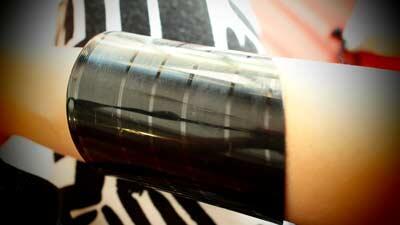 leggings; topshop
splattered shirt; bkk
vinyl cuff; kang
+ + + + +
I wore this last Friday, when i knew i'd be heading for a night out straight after work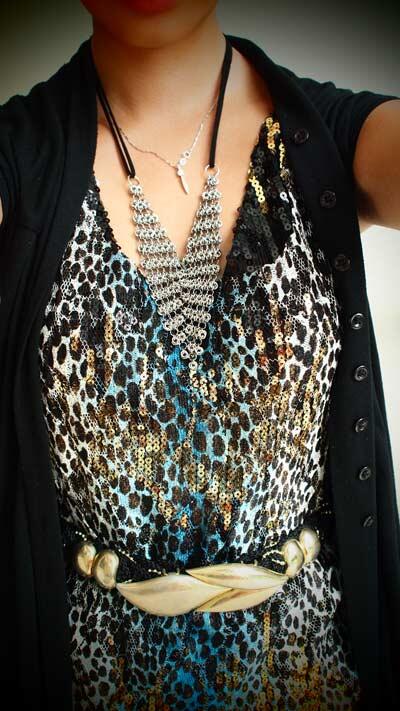 mesh animal print top; baci
sequined dress; bkk
vintage belt; kenya @ jatujak
necklace; kang
black slip; forgot where in 1u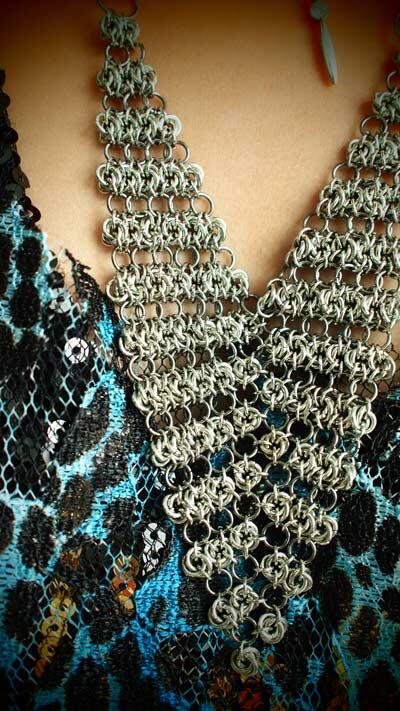 I think Kang's quite insane!
He handmade the necklace which took him something like 8-13 hours
(for real!)
I'm so glad i bought it (RM100) and it may well be my favourite thing i got at Chic POP
He's been asked before: "Do you smoke crack and make this?"
Kang: No… i don't smoke anything…
Hahaha!
+ + + + +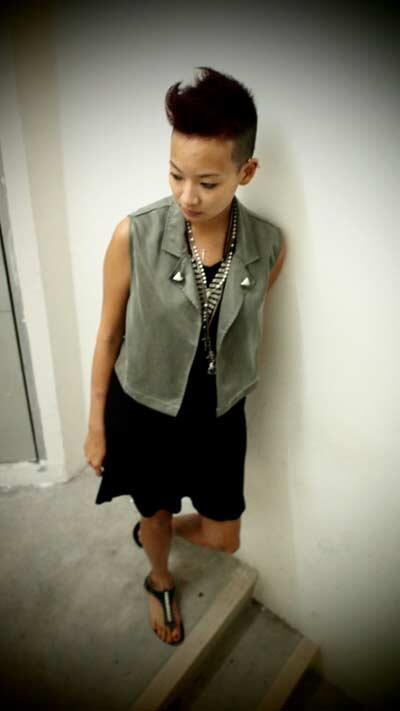 jacket (LOVE the material); baci
dress; oneandahalf
accs; kang + rosary from cebu + bkk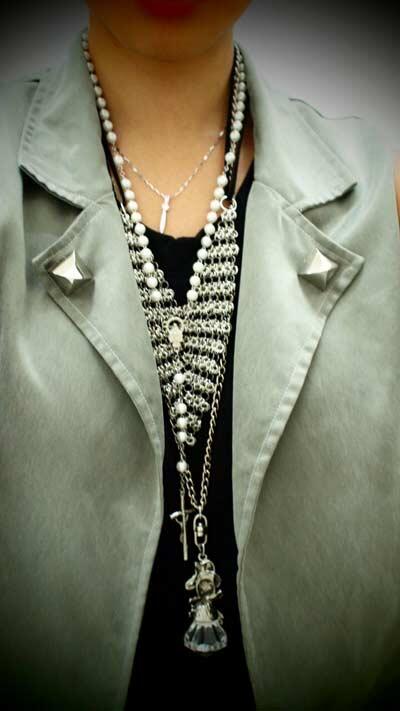 + + + + +
I went to buy my Beyonce tix today with DarlingDhanya!
I know at least 5 ppl who asked me whether i can get them free Beyonce tix
-_-
I can't even get for myself ok
And i won't be so shameless to go around asking…
Dunno, i do feel quite shy about asking for free tix
If you want to go for the concert so much,
why can't you just freaking buy tix?
Isn't that the way it's supposed to work 

What more you all have more $ than me
Not shy…
.