Love that line from one of Royksopp's songs
+
I wore the sheer bird top back to front, cos the sheer portion (actually the back) was more delightful to me
And because it was too skanky to wear with just a bra underneath, i put on a slip as well
And because it was too short (i tested by bending over in my room and = FAIL), i pulled on a grey Topshop skirt
Tada!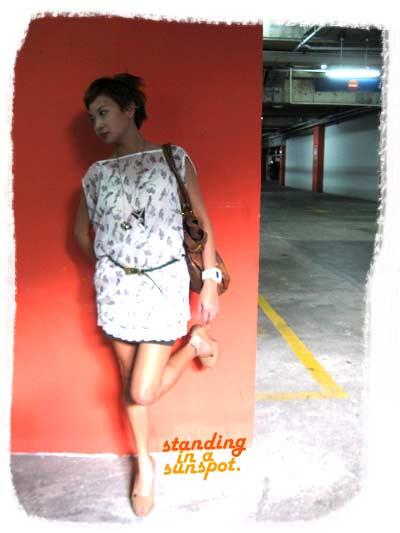 sheer bird top; flea-tique (sg)
lace slip (underneath); bundle @ johor
green + gold belt; baci
nude heels; chatuchak market, bkk
watch; levi's
bag; pick & grab (kl)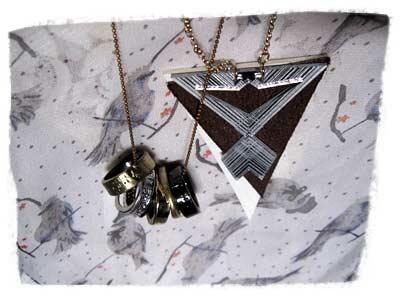 rings + necklace; baci
triangular plastic + leather necklace; soliloquy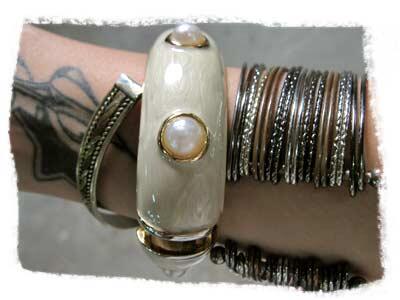 l-r; outside doi suthep temple, show pink (closed down), chiang mai
* * * *
Skippedy-Skip!
I think i learnt that word from Haze as he used it to describe me before
But oh, how apt it is for my new shoes i got from IceCalvin's new shop!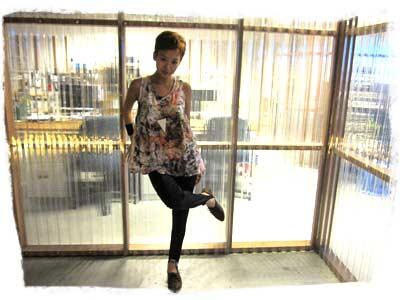 top; avantGOD @ Styliste
leggings; zara
shoes; avantGOD @ Styliste
vinyl cuff; kang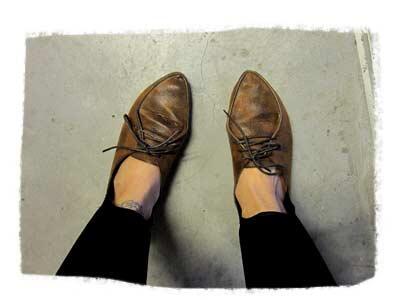 IceCalvin's new shop is FANTASTIC
It's opened by 4 stylists in KL (hence the name Styliste)
who source and sell their things in 4 different areas in the shop
(which shares the floor with Diva Productions)
And because of their profession, they've got heaps of things to sell
IceCalvin's area is my favourite obviously,
cos i memang love his styling so much
Prices are really competitive to boutique prices too.
The shoes were RM110, and the top is RM59.
It's basically boutique price, but sourced by pros