I stayed in most of the weekend cos i was still sick
Spent Saturday afternoon in bed watching 1st season of Weeds
and toying around with my new fuchsia Black Bird Fly,
a Twins Lens Reflex (TLR) cam which produces photos with a vintage look even by using regular film.
Read more about it here.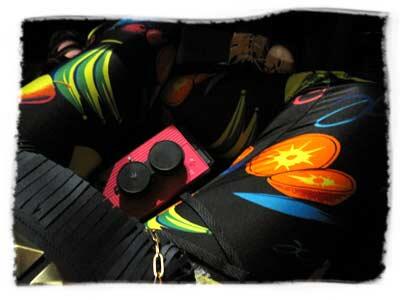 I'm calling it Lola
I don't know why
It just strikes me as a Lola
So Lola it is 
After not using a mechanical camera for soooo long
i took some time loading the film in
"It's this way," showed TigerJoe, trying to take it from me
"NooOooOooooo i wanna do it! Go away!" i whined like a kid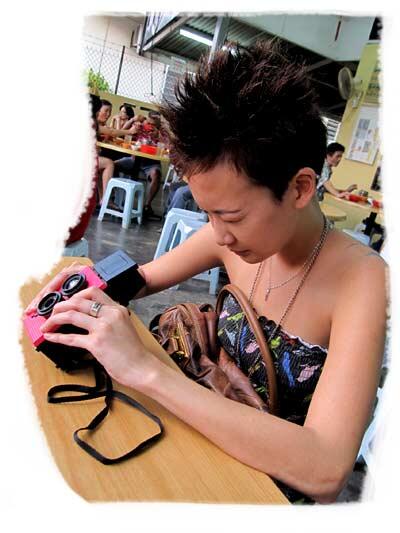 "What are you doing? Are you sure you know what you're taking?"
"Yes…"
"No you don't."
"Yes i do. And even if i don't and the picture fucks up, i'll just pretend it's MEANT to be that way and artistic. Haha."

Regular retail price is USD120 worldwide; RM460 at Basheer Books in BB Plaza.
Interested, email adrian@theclickshop.net.
The pink one is RM65 more tho, cos it's a limited edition one with 2,000 pieces made.
If you think it's too expensive,
or you'd like to try your hand at winning it,
you could join their Snap & Strip contest.
No, you don't have to literally strip.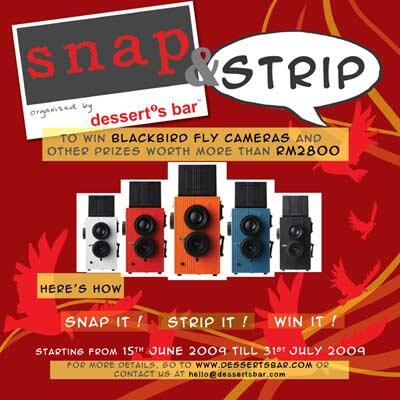 Click here to find out more!