I blogged about the lineup at Sunburst just over a week ago and wasn't too sure whether i was going to go
When i was younger (cheh like damn old -_-) i would WANT to go for EVERYTHING.
EVERY concert, must go!
EVERY rave, must go!
EVERY party, must go!
EVERY event, go go go!
Till i stopped having fun going to so many
Maybe because my expectations got higher, the more i went to
0_o
Or my preferences changed
Or i'm just becoming a moody bitch who wants to do things as and when she pleases :p
So i just thought 'go with the flow'
If i wasn't having fun, leave early
If i am, stay on
Ended up being at the festival till 1:30am!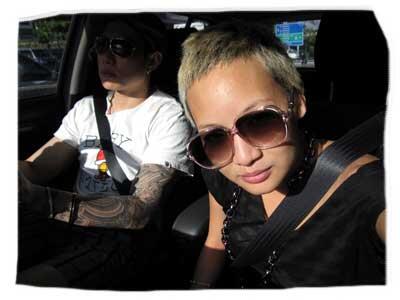 On the way to pick Aps up
Milcah did my hair earlier yesterday
She straightened my hair so it won't be so (in my words) – "chinese monk who cannot afford to get a haircut and it grows round and ugly"
TigerJoe said i'm being racist
I retorted how can i be racist when i'm chinese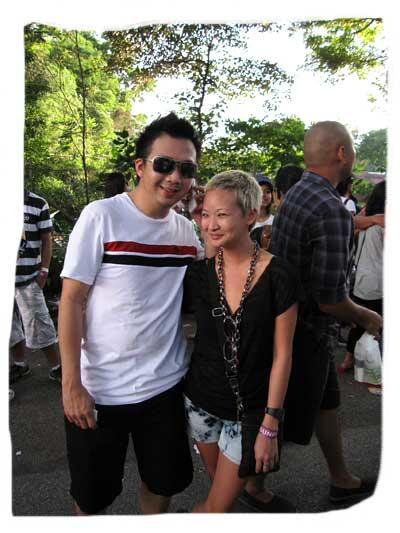 LammyLamLam used to be my team manager in BAT
I moved on to Freeform after that
And he moved on to Tuborg (which he's feeding me lots with, in the hope i will eventually like it more)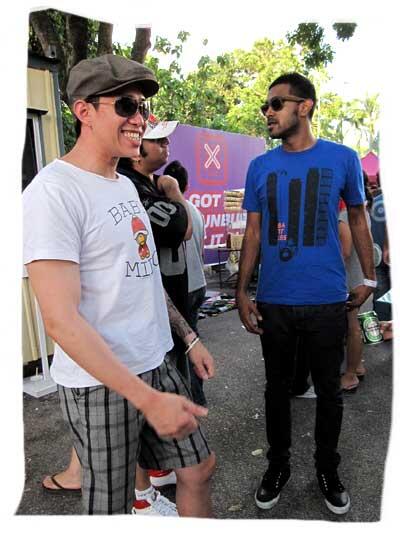 Edwin produced the Heineken videos where you can watch here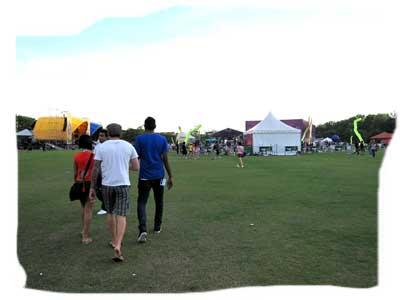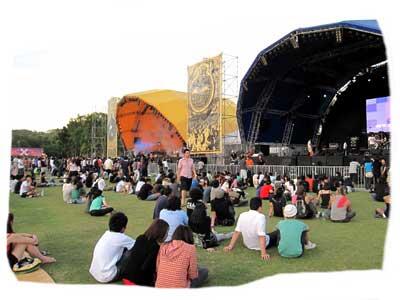 The atmosphere was so chill and i loved it
Would have brought my spinner if i knew it'd be like that
So people can find me easier heh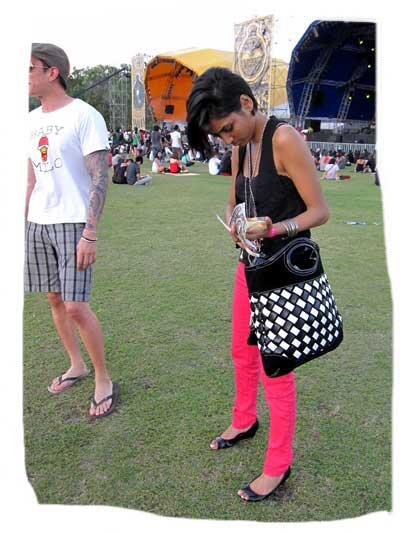 DarlingDhanya probably looking for food
She's always carrying food in her huge bags
Cos she's always going hungry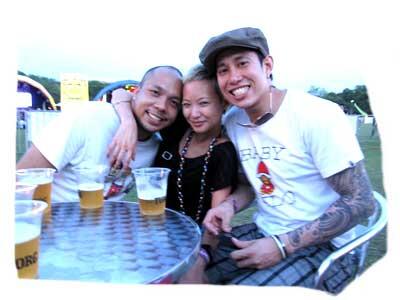 FaiTheMai, me, TigerJoe, and lots of Tuborg beer (RM25 for 3 cups)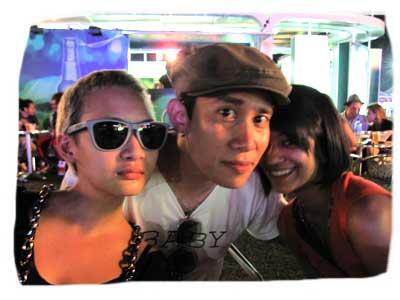 Me in Fai's Ray-Bans, Joe, Aps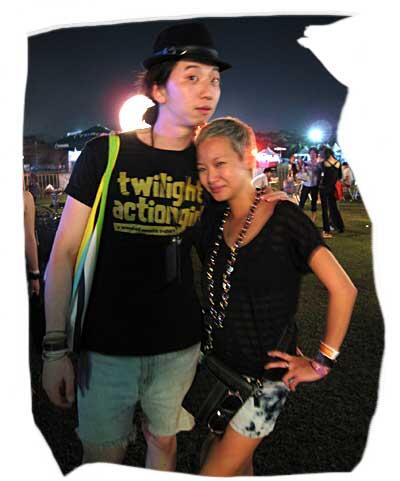 Ah Xuuuuu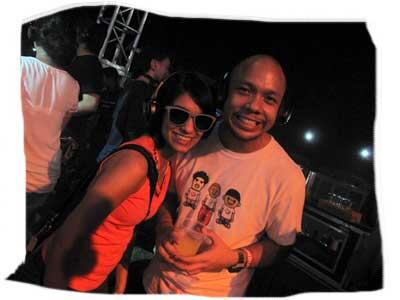 Aps + FaiTheMai in his N.E.R.D. tee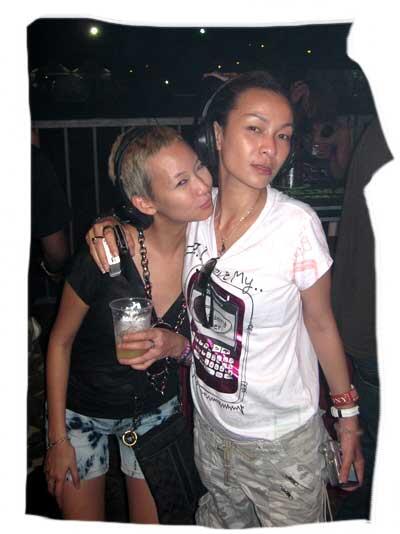 Rosemary
I need to stop slouching *slaps self*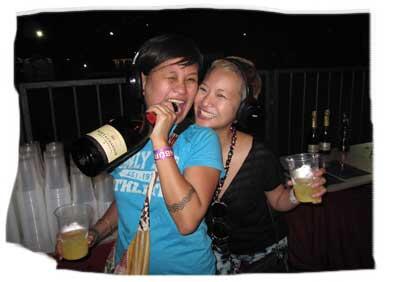 Thanks fo Lina for giving me guzzles from her Moet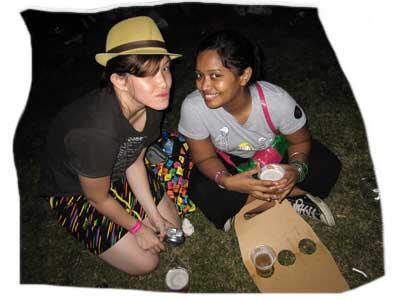 SarChan + BalaTania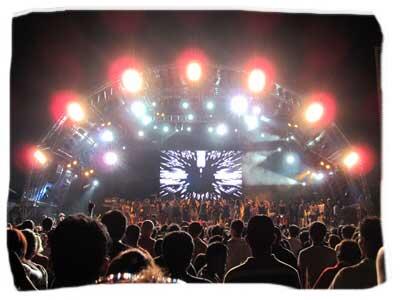 N.E.R.D. really ROCKED the place
At one point, Pharrell was asking everyone who was pushing to stop it cos it just wasn't cool and everyone else was cheering like crazy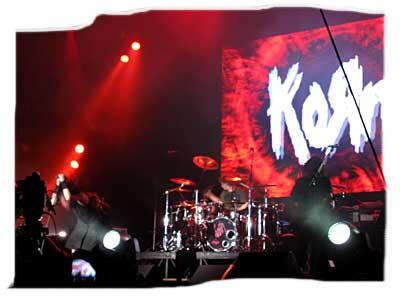 Then Korn came on
To which i suffered
Told PassedOutBen about it and he said Korn fans will stone me alive
I said i don't care and to each his own right  >.<