Do drop them off at Chic Charity this Sunday @ Somo, Mont'Kiara!
The whole point of this chilled out day event (3-7pm) is just to recycle your old clothes, get new ones, and ALL proceeds to go WAO.
Also present will be other vendors selling mostly art and accessories: Tiny Tapir, D.U.R.A., Blok On!, Lah'Lah'Land, Closet Crafty, Minimours, and some from Threadszoo.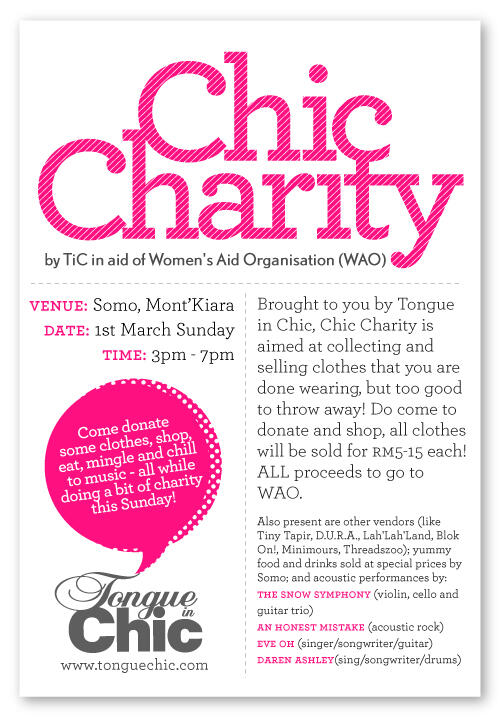 Acoustic performances only start at 4:30pm so i think i'll be playing music before that. Songs that aren't party enough for SalahWrong and Cat Got Your Tongue nights, chill happy stuff from Feist, Lykke Li, Ben Lee, Belle and Sebastian, etc. Wee! Do help spread the word and post the flyer on your blogs, muchos appreciated 🙂 More details *here*