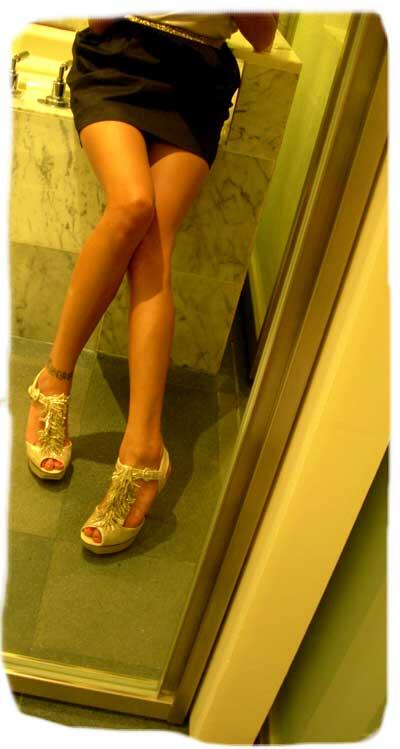 I bought the silvery fringe heels above from Topshop months ago
and just started wearing them >.<
I say the heels finally got to me
Because i tripped on the road and sprained my ankle last night
Not in the pair above, but these ones
I totally can't wear any high heels for the time being
And have been limping around rather painfully
Got a scolding from some friends cos i haven't got a bandage to help it heal faster
Urm… yeah will go find out where i should get it from
I was thinking, "Thank God it happened last night…"
Cos if it happened BEFORE then, i'd have to limp around MIFA in slippers!
The horror. Cannot!
Now i'm still being vain wondering how long more till i can wear heels again
SIGH
I don't feel so killer queen without the option of heels.