Gasp damn nice.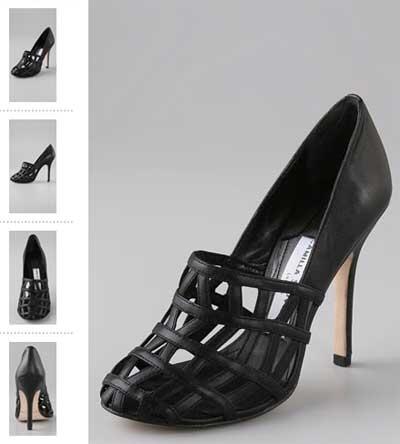 Was surfing and saw these super pair of caged heels by Camilla Skovgaard on Shopbop.
Then i saw the price = USD525 and went "Urk!"
Anybody want to buy for me? I'm a size 37 haha!
I try not to buy things online from overseas if nobody is in particular country to bring it back for me. Cos i got shopping lost in the mail before and that really hurt (cos it wasn't cheap!)
Latest thing i bought is from Canada:
I first saw it when Michelle Yue blogged about it on Chictopia, and i was like, omg, super awesome!
I LOVED it at first sight!
Just so happens FoxyLisa is in Canada to visit her family there with LilClaire, so i got it ordered from Angie of Norwegian Wood on Etsy and she's sending it to Lisa, who'll bring it back for me!
*hugs self*
She runs a boutique with her bf in Montreal too, check it out.
+ + +
Supposed to go set up the clothes (for Heineken Green Room tonight) at 2pm.
But apparently Zouk hasn't finished their renovation outside 0_- so it got pushed to 5pm.
PassedOutBen's gonna follow me cos he's currently single and i have nobody i can drag to teman me, as Jimmy has to prep the models with hair and make up at the time.