What's really important in our lives as people on this planet (damn i sound all preachy but i swear i'm trying not to!)
We get so caught up in our daily activities and what we deem important in our lives, that we tend for forget about others.
Especially those that come from the bigger picture of what life is about.
And how we're destroying them.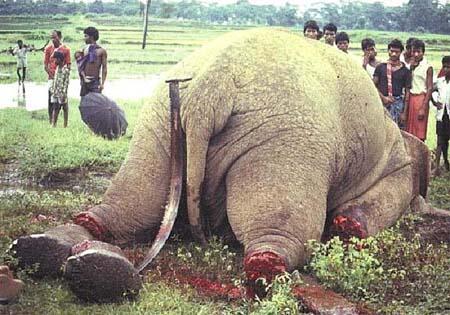 The Wild Life Act of Malaysia is extremely outdated and hasn't been updated since 1972. Animals like the rhinoceros, malayan shrew, asian elephant and many many more are classified as critically endangered or close to it. View list here.
There are many outlines to the law that need to be updated. For instance you could be arrested for poaching and elephant. But you wouldn't be punished for selling products with endangered animal product in them. Doesn't make sense innit?
A petition is in order to collect 100,000 signatures so that change can happen. It'll only take you one minute, please click *here* to sign the petition, and please post it on your blogs too.
Related links: The Star – "Flawed Wildlife Law"