… with the number of activities i manage to push myself to do even though i'm about to drop dead.
Today = Thursday
What Joyce Did Today
(excuse my shorter-than-usual sentence structure. Barely coherent now)
8am: Shoot for Levi's
Below is picture after make up and hair is done
Before = Joyce looks like shit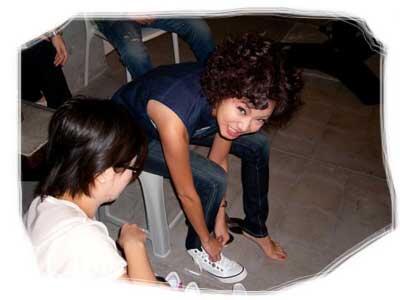 'tis tough to bend over to tie own shoelaces in skinny jeans.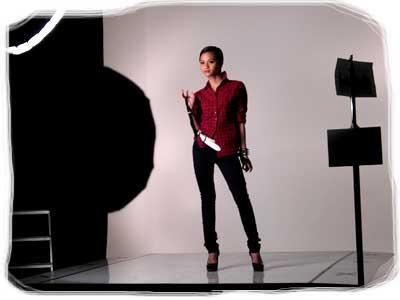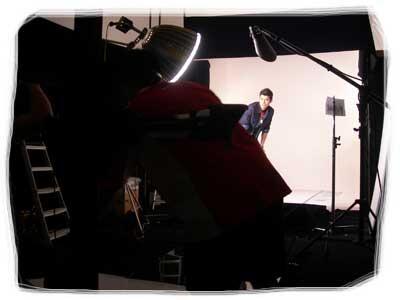 Wee Henry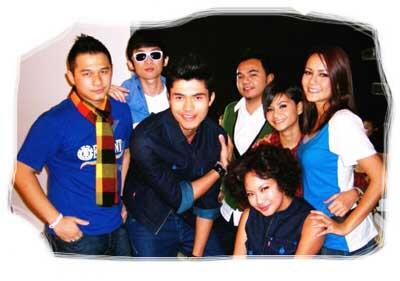 Some of us – Choon (pix courtesy of him), Alvin aka Goldfish, Henry, Shaiful, Amani, Yasmin Hani
It was an all day shoot and i was falling asleep by the end of it.
8pm – Met Justin for fitting at Nurita Harith. Wearing one of his designs for event tomorrow.
9pm – Had food with Justin and KrazyKatKyan at Delicious, Bangsar Village II
10pm – Dropped by Attic for quick look at Fashionisette
11:30pm – Quattro soft launch at Avenue K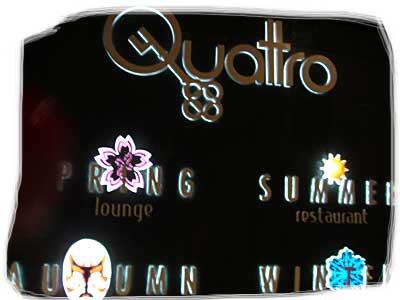 Didn't plan to go AT ALL.
Club launches don't really excite me anymore…
I got convinced to go by Kyan for work purposes – check out new entertainment places in KL and all.
As you can see from the sign, the club has four sections, each named after different seasons.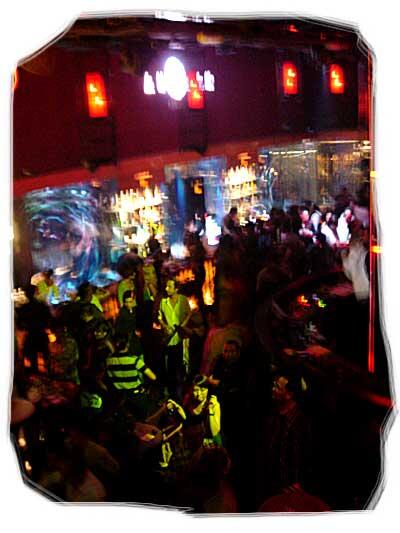 I agree with what KrazyKatKyan said, that at some points it seems a cross between Sanctuary + Cynna + Poppy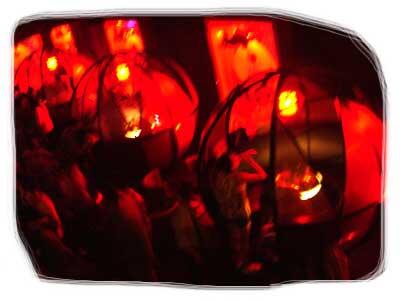 You have to take two flights of stairs up to the Winter section.
I heard someone cursing 'lan chiau!' damn loud when they saw the stairs to conquer.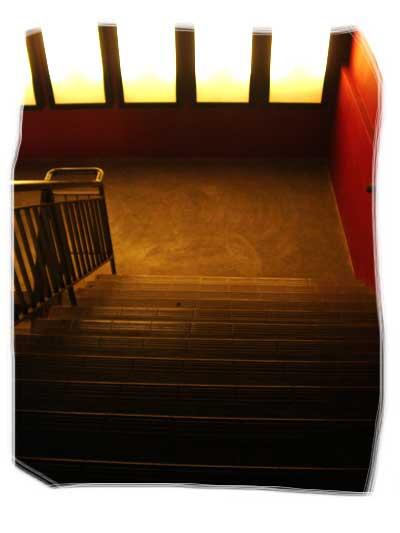 I tell you… confirm damn a lot of mabuk people are going to fall down these staris.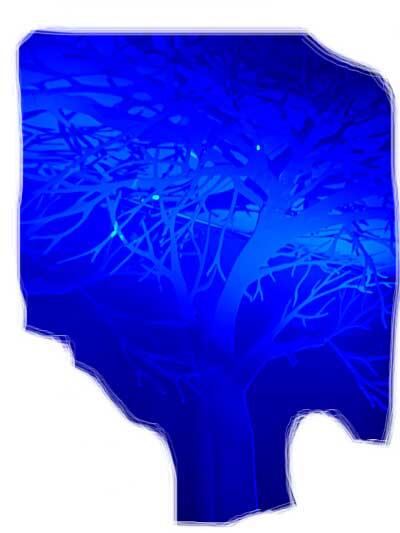 Ice room blatantly sponsored by Belvedere in Winter section.
But very pretty fake trees.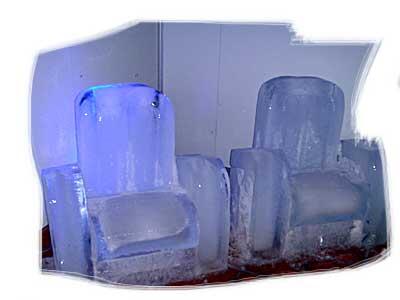 Ice thrones that noone wants to sit and wet their bum on.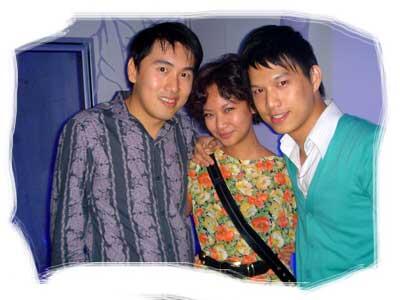 KrazyKatKyan, me, JustinYap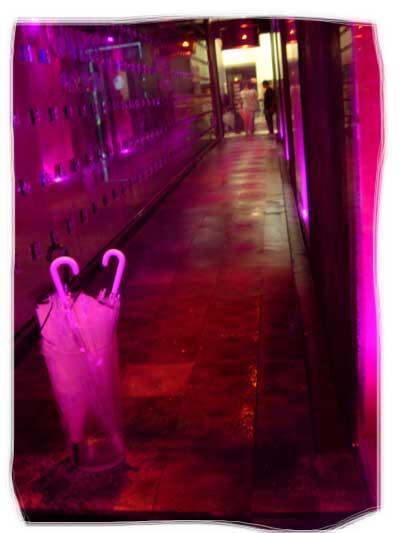 They had this corrider which 'rains' every first 5 minutes of the hour and you can use brollies to cross it to the mall section.
A novelty thing, really.
This girl pushed me when she thought i was cutting line -_- when i really was just taking a picture -_-
Emo wei some people.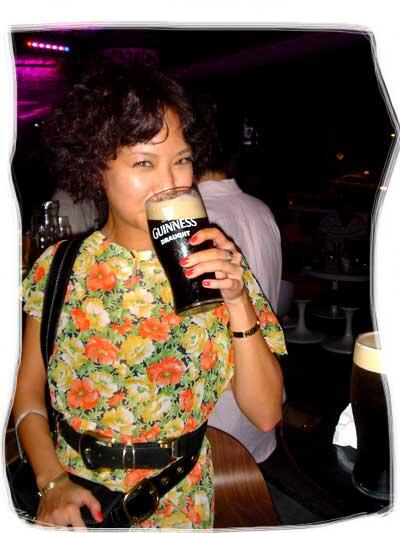 So from what we gathered, Winter = house music, non-smoking area, much smaller than Autumn area
Autumn = the biggest area which plays R&B, full of drunkards and erm kinda ah beng crowd really
Spring = outdoor area with live band playing
Summer = ceiling deco constructed of random wood panels, wich dim lighting and music from Spring area blaring through, still damn loud and have to have my face a foot from Kyan's across the table to have proper conversation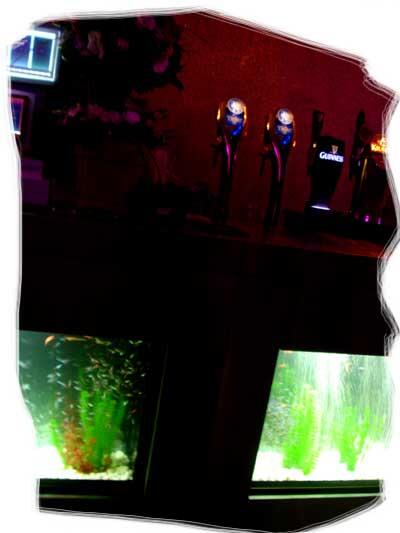 Spring area has aquariums implented into the bartop design.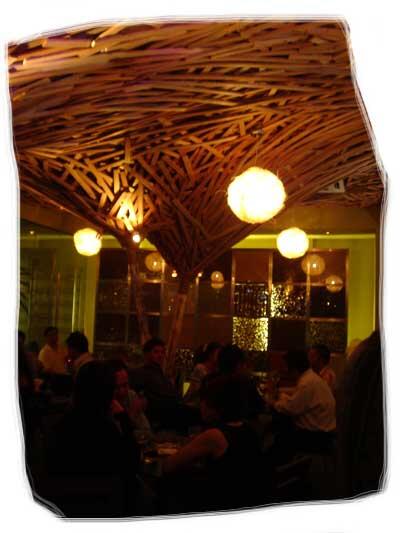 Summer area
1am – went to Poppy for Josh Wink (trust me. I don't know how i managed this feat…)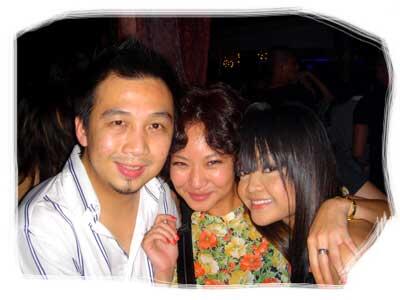 Bumped into Lam and DatinTini!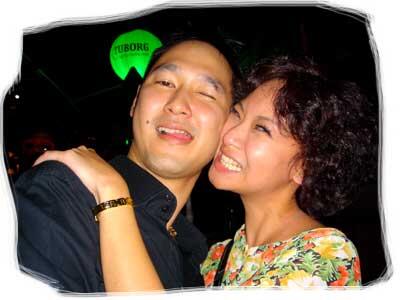 Dax Lee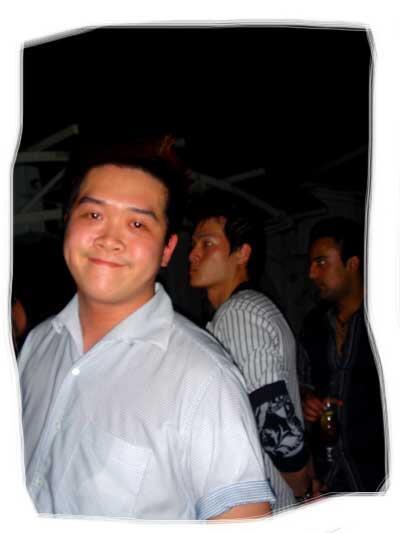 Kevin Yeohhhhhhhhhhhhhh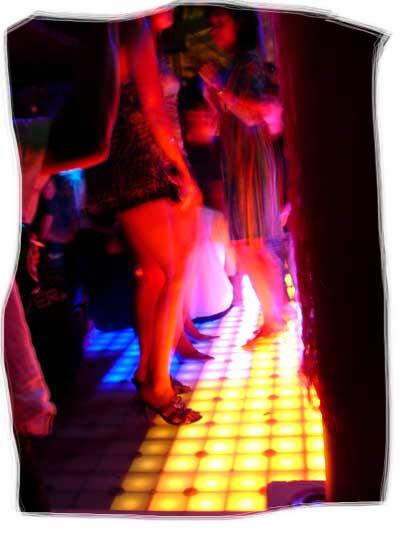 It was a Tuborg event and they constructed a dancefloor that would light multi-colours throughout the night.
Ever since the incident of me being brutally honest at what a shitty launch they threw last year, i've never been invited to any Tuborg event ever again.
>.<
Likewise, i've never been inclined to go for one… till TaiYong convinced me to drop by.
Okay and i *was* already in the city.
I'm glad i did though.
Cos Josh Wink rocked it hard man…
I wish they did it on a Friday or Saturday though, cos i really couldn't afford getting smashed tonight and dealing with work tomorrow. Or rather, in a few hours' time -_-
Still, i could layan the music.
And i finally had a cold Tuborg *looks in sky* courtesy of Lam.