There's a new buzz during lunch time in the office that i've never experienced in Freeform before… everyone (the non-Muslims, that is) is damn semangat to go out and eat during puasa month!
For one, we can go eat without taking into account whether it's halal or not, since our Muslim colleagues won't be joining us.
And, because it's puasa month, it's considerably less jammed on the roads during lunch hour!
We plotted the day before to go have the legendary Wong Kee siew yoke (roasted pork) at Pudu today.
April, Valene, Clouds and i were all fidgety with hunger cos SarChan was still out interviewing someone and we were waiting for her.
Some of us even shifted our meetings around just so we could all go eat siew yoke together!
She finally came back to the office at 2pm.
We almost mati-ed by then.
But it was all WORTH IT.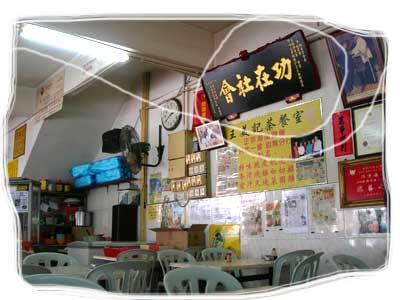 It was my first time eating the siew yoke there cos i'm quite lame when it comes to eating at hawkers around KL, someone *has* to take me else i can't find the place.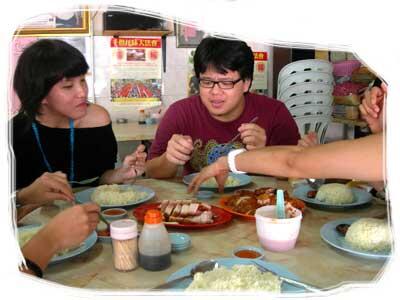 SarChan, Warren, Siew Yoke (middle)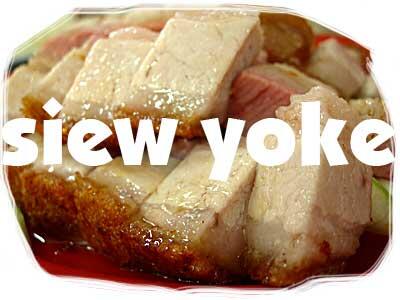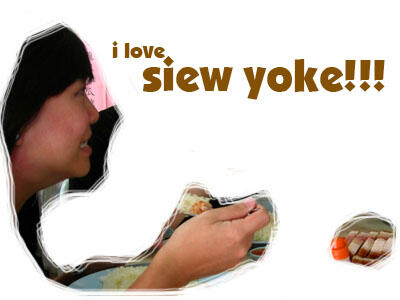 AprilPikachu
I was dissatisfied cos being a slow eater and not piling the food unto my plate to store -_- everyone grabbed the pieces damn fast!
Damn tak puas okay.
It's like… i managed to eat two pieces of chicken and four pieces of siew yoke before it was all gone!
So we ordered another small plate for slow-eater-me and the others who still wanted more.
And daymn. The second plate was even BETTER than the first one!
The fatty bits accompanied by crunchy skin that wasn't too hard, but crisp and juicy.
Phwoar.
Omg i'm salivating blogging about siew yoke.
0_o
It wasn't super cheap, as each of us paid RM14 for servings of siew yoke and chicken with rice and chinese tea. But goddamn worth it la.
There's just something about the siew yoke… it made us all grinny and dreamy after that.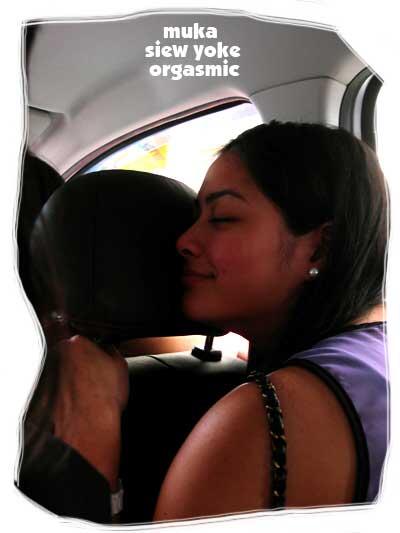 Clouds
Even as we trooped back into the office, we were all smiley and i practically pranced in.
Joleyn (who doesn't eat pork) turned around in her seat and i told her bout our heavenly siew yoke lunch.
She: … Everyone looks so happy, it's not even funny man…
Where:
Wong Kee Coffee Shop
30-1, Jalan Nyonya
55100 Kuala Lumpur
Bloggers who wrote about the Wong Kee siew yoke in Pudu:
Today we're going on expedition to eat some famous pan mee… woohoo!