SarChan and i stayed back in the office on Friday night and sorted out our playlist before heading to Changkat BB for our SalahWrong gig for Ribut at Cloth & Clef.
I dragged her to Flam's to grab some tapas and wine, raving to her that she had to try the new tapas menu they've come up with a month ago.
Love the wagyu beef sausages + gorgonzola cheese, and oysters for RM4 a piece.
Everytime i go there to catch up/have a meeting, i'll always sit in the SAME spot.
Creature of habit.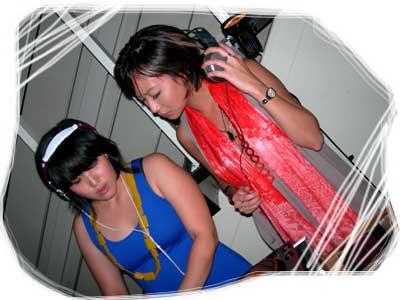 We got a splitter for our headphones this time, so no passing back and forth of one set headphones :p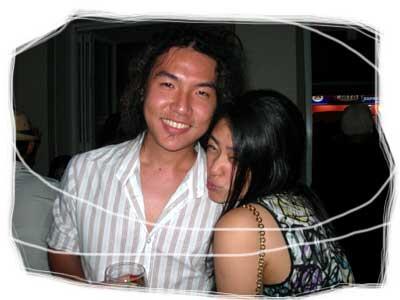 JustinLim + ClaudiaOnCrack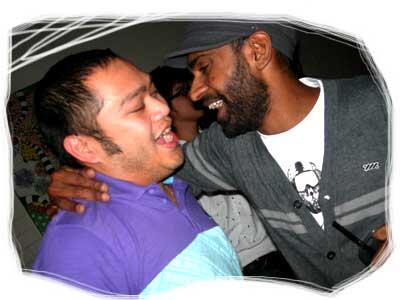 RowdyRudy + C&C owner Ethaya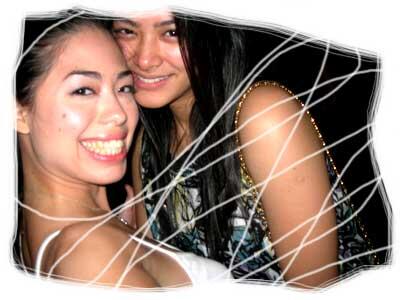 SpankyCammy + ClaudiaOnCrack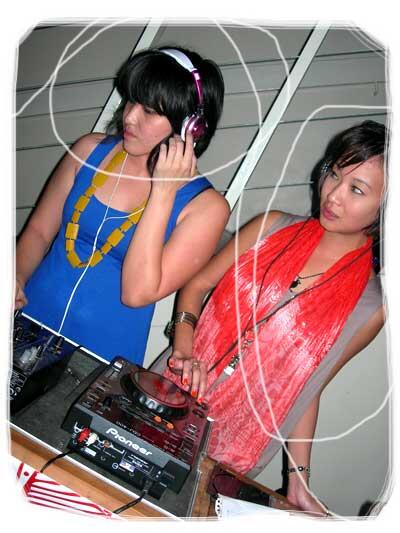 We keep on correcting people who say we DJ.
We don't know how to DJ okay… we just choose songs, mix a lil, fuck up a bit, and press play.
>.<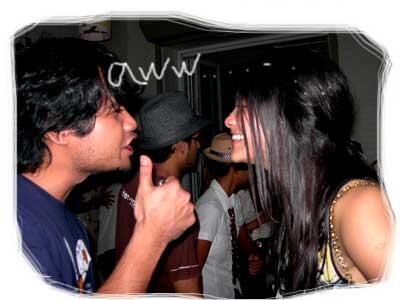 RezaSexyGrin +CloudsBigGrin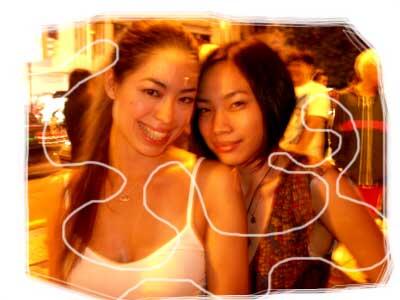 SpankyCammy + AshleyTheMonkey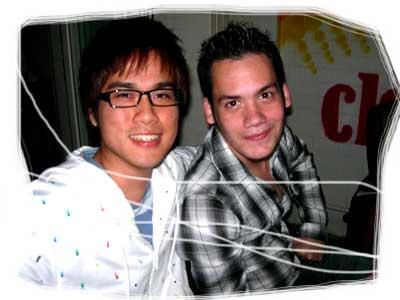 Jin + AdamPoserPan
Ethaya fed SarChan and me long island tea, which was damn 9 strong..!
I super jiao tut on it that night, felt it, and let SarChan run off with the jug.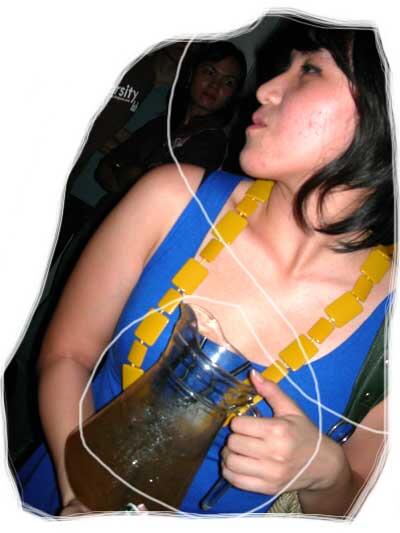 Kevin Yeohhhhhhhh
RowdyRudy's foot has been in a cast for two weeks, so if you're wondering why you didn't hear him on air for a week, it's because he was seriously bedridden for a while.
He's been telling people he got injured saving a girl from a rapist.
In actuality… he… *whispers*tripped on a pebble*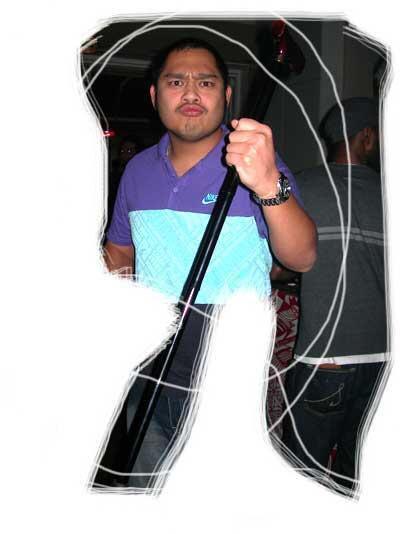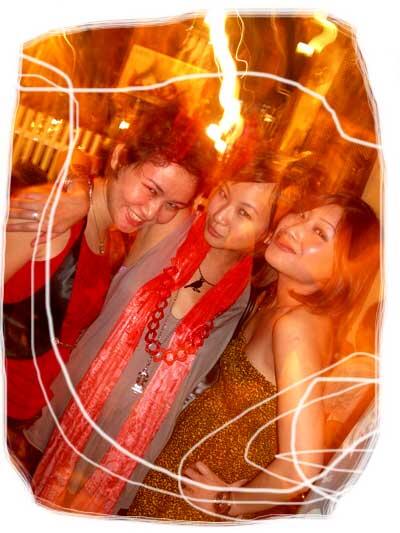 NurMeiLing, me with my obvious new obsession with bright coral, Olivia
I'll leave you with a picture of SarChan and i doing what we did best that night…
Play our songs and LAYAN PARTAY!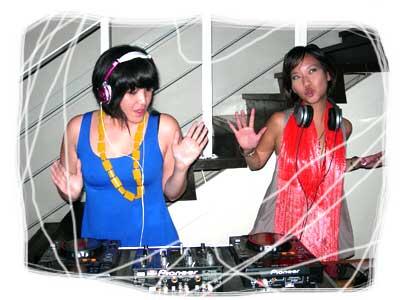 Even if some of you couldn't handle our powerchicktrip music, the whole point of us playing is because nobody in KL plays the songs we want to hear