I thought i wasn't going to have fun at the MTV Asia Awards cos i really didn't know where i was going to be, who was going to be around me, and all that jazz.
Isn't it the BEST when you don't expect anything, and get maybe the best party experience in a year, back!?
I spent most of my time at the front of the mosh pit area, screaming, cheering and bopping to the bands playing.
I introduced the SarChan and ClaudiaOnCrack to DikHaHaHau, Mike and Anthony and they got along swell. Wanting to drink, we all piled into Anthony's van and left the awards for half an hour to drink at one of the bars before running back in to party.
Then we went to the MTV After Party which everyone was trying to get invites into.
Highlights of the night:
– i touched MadcapperSa's chest. The woman should never be allowed to dress like that in front of me again.
– DidiBuli wore a sequined dress *gasp*
– Jared Leto asked me how old i was. I said 25. He said i looked 16.
– I danced with a plant
– I'm quite lame with who's who and kept on asking the bandboys' names repeatedly (my goldfish memory remember), getting smacks from my friends.
– This random lady i met wanted to take pictures with Panic At The Disco cos her son loves them, so i hooked her up. Then skipped away without meeting them myself :p It's okay. I was happy with my plant.
– I'm so nice when i'm tipsy that i offered to play tour guide to one of the bands when they're in KL. I so don't remember that.
– I asked Utt to go away cos i just wanted to hover around Taya. She's TOO CUTE.
– I asked a security guard and scared a few strangers asking them whether they've heard of Reza Salleh. SarChan was trying to cover my mouth with her hand.
– I told Reza Salleh that if i fell over on the escalator, he was going to pay for my life insurance.
In the end i passed out on the bed with SarChan and RezaSalleh. We woke up still feeling drunk the next day. Well, i did anyway.
A few pictures before i blog more about it tomorrow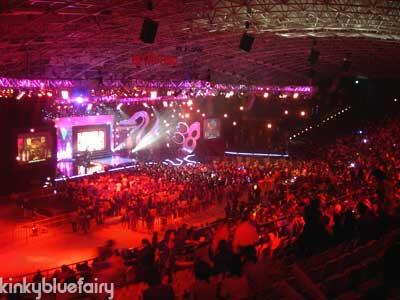 The Arena of Stars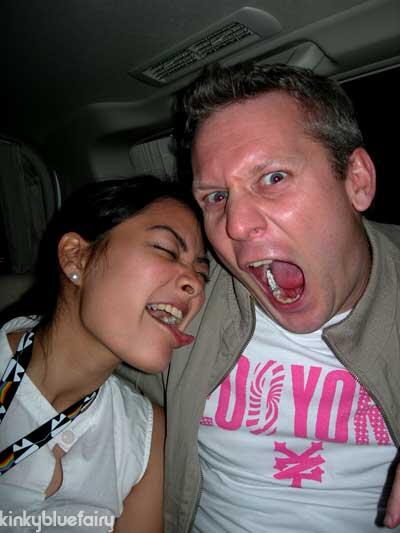 ClaudiaOnCrack and Mike in Anthony's Pimp Van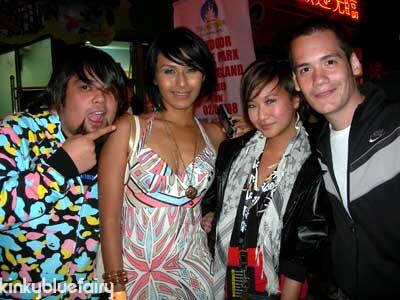 JollyMooky, Hani, moi, AdamPoserPan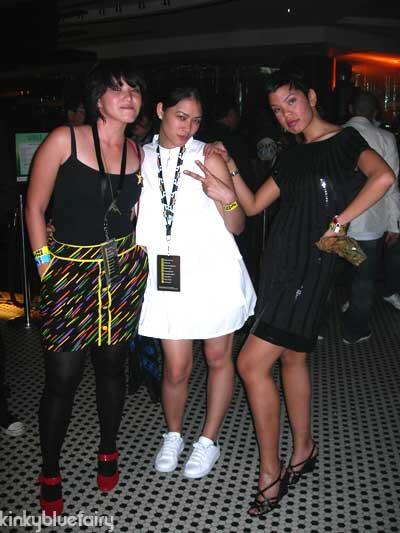 The Freeformers
SarChan, ClaudiaOnCrack, DidiBuli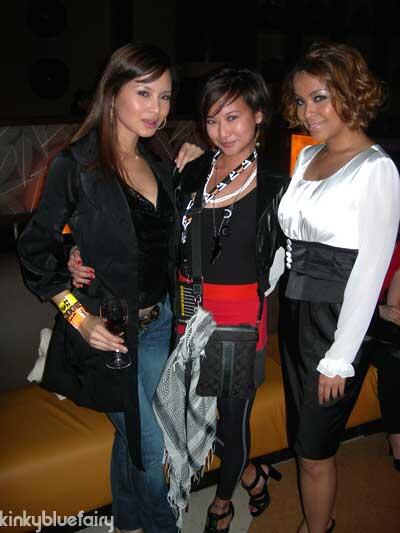 WhackyDaph, fairy, Mui (i think i'm just gonna dub her BarbieMui from now on)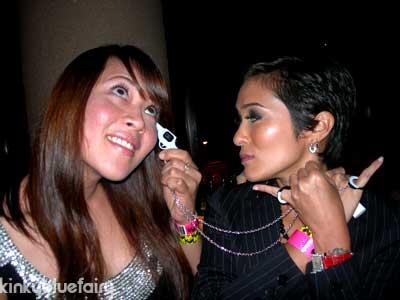 Sham and MadcapperSa toying around with my tiny gun and handcuff necklace.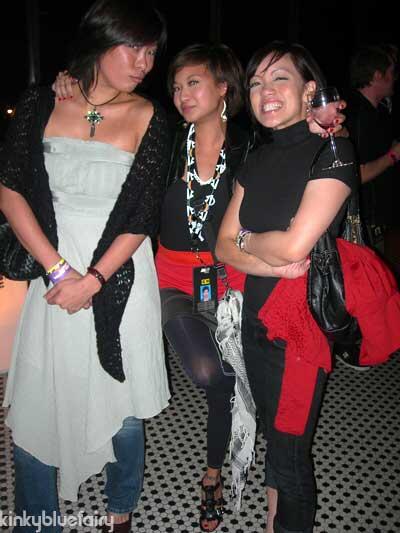 JC, me balancing on one leg (??), SmallSerena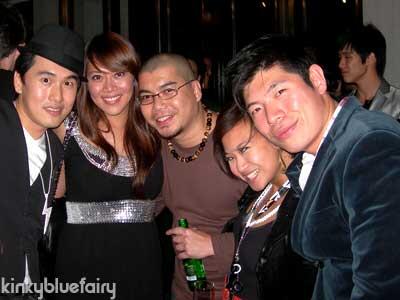 Kyan, Sham, DikHaHaHau, little person, Anthony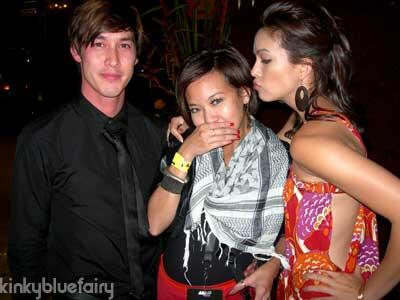 Utt, me getting too excited with Taya's lips so near… I like her happy colourful dress!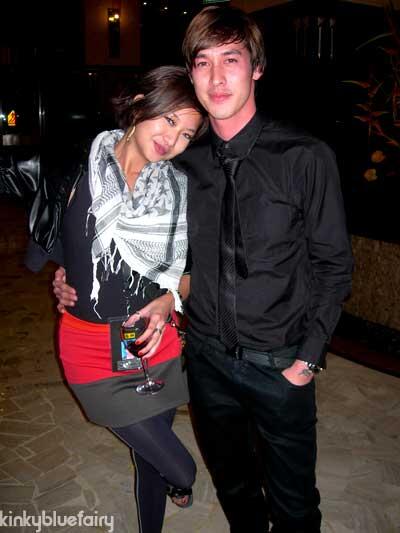 Utt was really nice. I promise i won't be mean to him next time >.<
And morning after…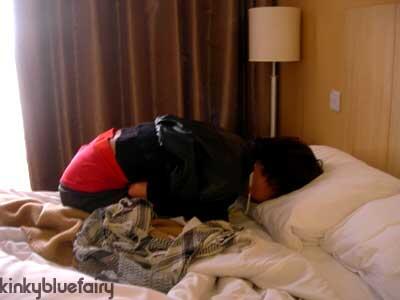 KinkyCannotMakeIt
Was so hard to get up. SO blinking hard! I was burying my head back into the pillow going, "NooooOooooo" and SarChan took a shot.