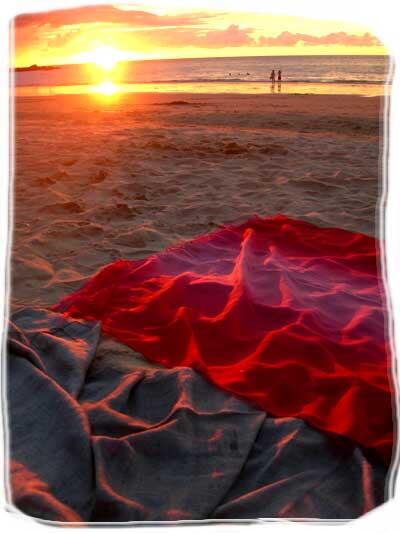 I meant to only put up a few pictures but i got carried away once i started.
Standard la.
In continuation from the pics in this post, here are the others.
And i'm not going to bitch about the festival, lost feel already.
Before i start, i forgot to put a picture of baby Sumya!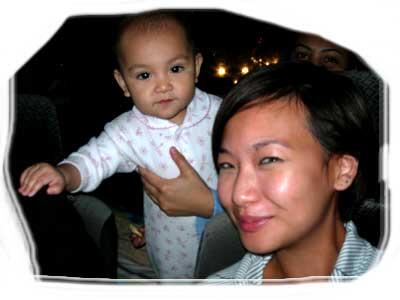 Okay, now continue: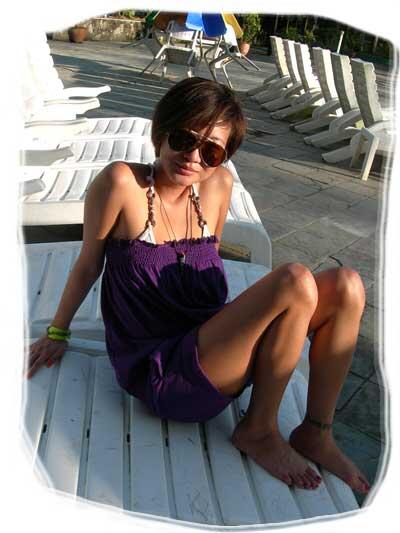 I got the romper for RM10 from BabyNotFrumpy at Bijou Bazaar.
YC snagged the black one before i got there. Dammit. The woman is fast.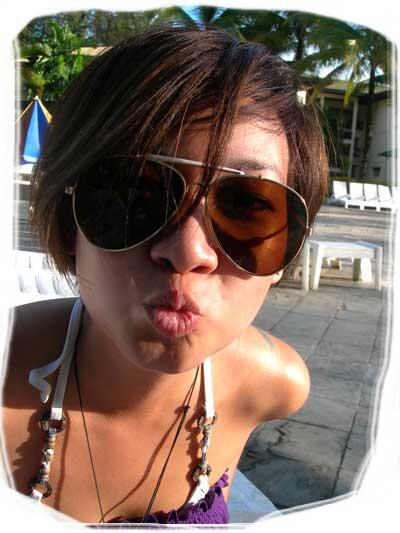 Vintage aviators from Urbanscapes for RM20.
SarChan cannot tahan how she keeps on commenting, "Hey, that top/scarf/necklace is nice," to which i'd reply, "It's from Urbanscapes!"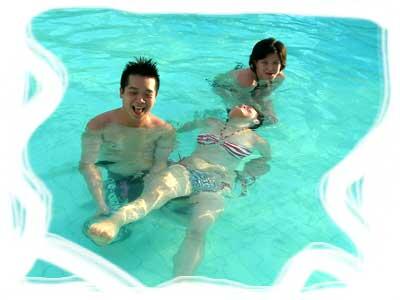 Pug: I like tootsies!
NurMeiLing: ahhhhh…
SarChan: Peek-a-boo!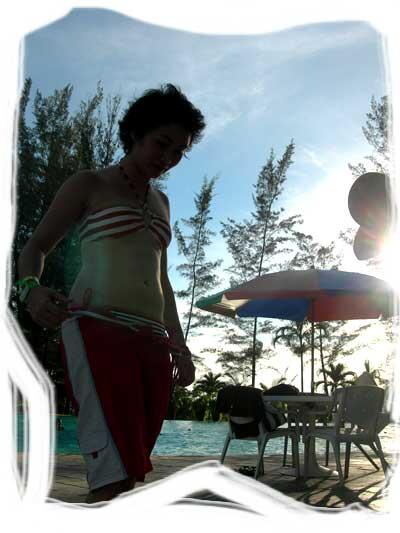 NurMeiLing striping it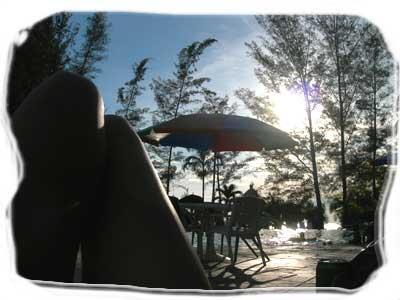 My runners' knees. That's what the doctor calls them.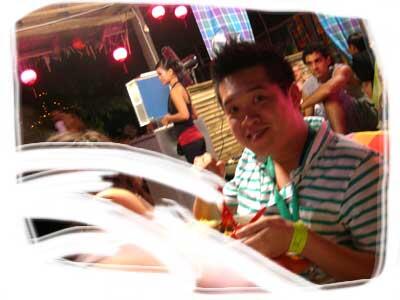 We ate at this nicely-setup food area which wasn't there before.
A lamb stew cost RM18.
"It's like in KL la…"
"But we're NOT in KL!"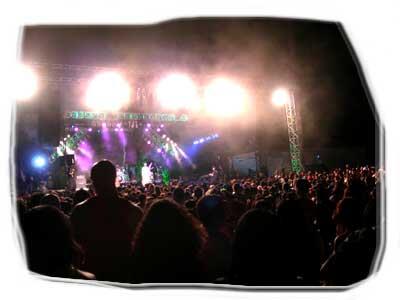 We had lunch under the shade of a tree by the river, isn't it gorgeous?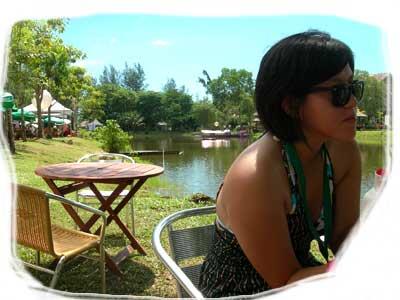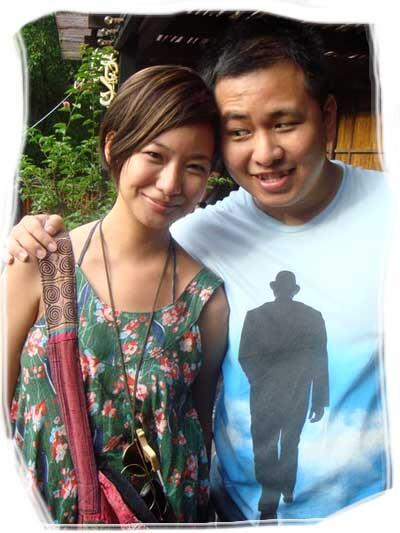 KennySia helped me buy wellies cos of the mud (which i didn't end up using in the end).
If i could have my pick, i'd want Hunter boots!
The next day, i smsed him to buy us chalk.
He asked what for.
I replied that we wanted to write rules on Happy Hut!
He retorted we're nuts.
And he forgot to buy us the chalk.
It's ok. I forgot too, ha ha.
After workshops we pottered off to Damai beach to catch some evening rays.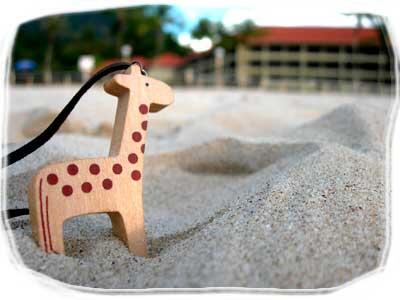 I brought all my animal necklaces along – giraffe (from Urbanscapes. See. Again!), zebra (from Bkk) and whistling bird (from Chiang Mai).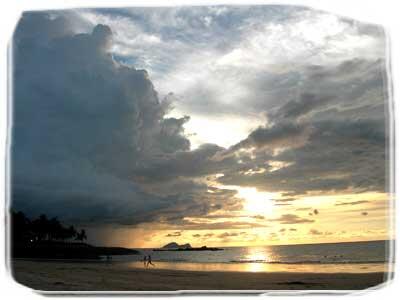 Can you see the people leaping across the sand?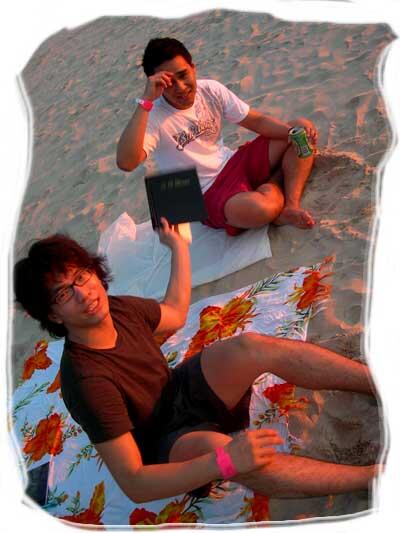 KhaiLee and Jeff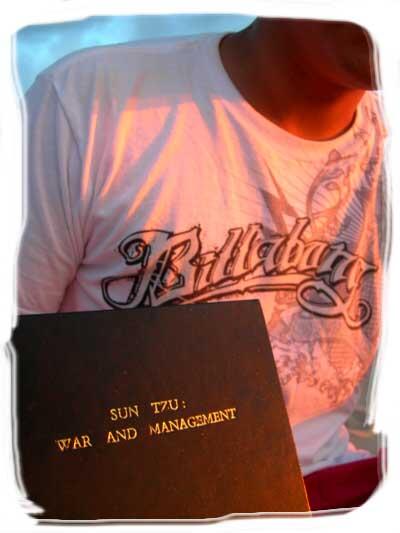 Urh… a bit the heavy reading for a holiday right, Jeff…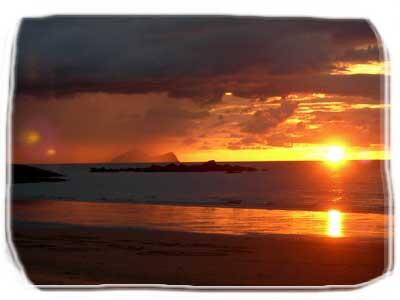 Rain coming in the distance.
KhaiLee introduced beach game 'butt-wrestling' to us, to which we played with much gusto till it was dark.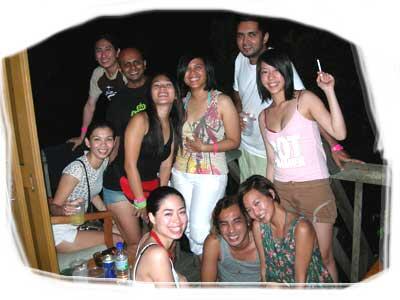 Deep and gang.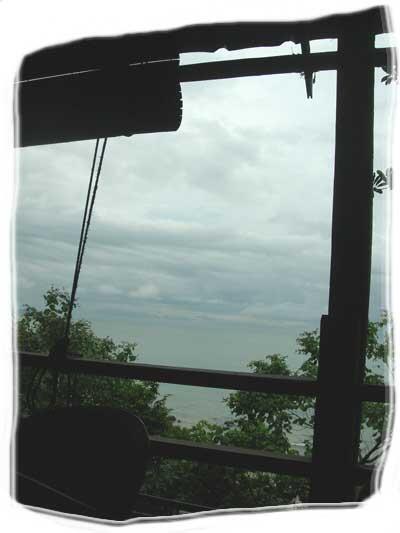 It was raining the next morning (Monday) and i was praying it'd go away so i'd get some beach time before our flight at 7pm.
I remember reading this children's story once (i can't remember the author) and it was about a girl who wanted to go out to play but it was raining.
"If you can find enough patch of blue in the rainy sky to make a pair of pants, it'll be sunny in no time!" said her grandmother to her.
Ever since then, every time it rains i look out for a patch of blue.
Even just a small patch is enough to give me hope for a sunny day, cos small pants count too right?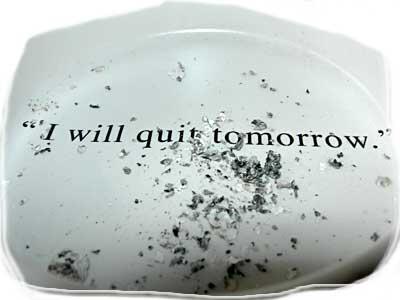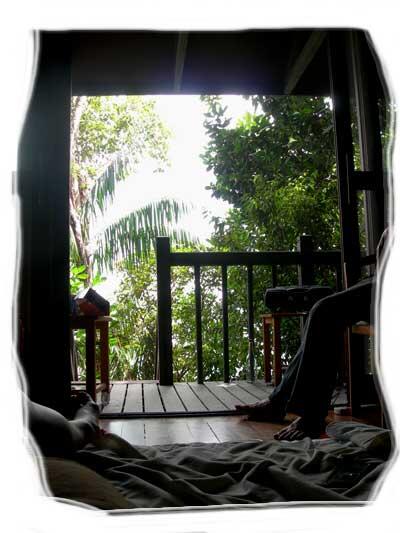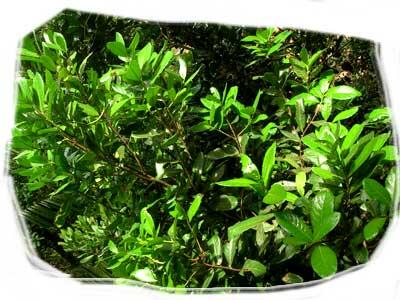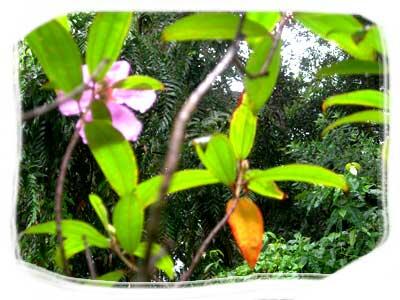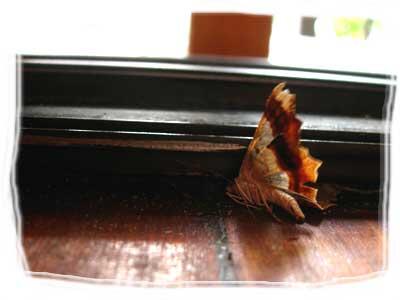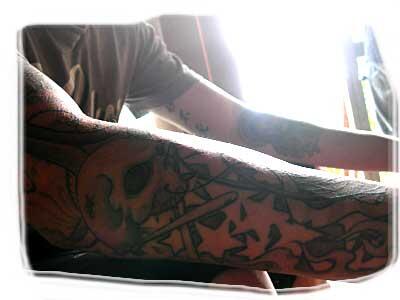 EddyTheCanvas. Well. His arm anyway.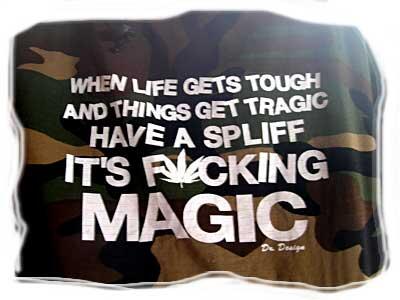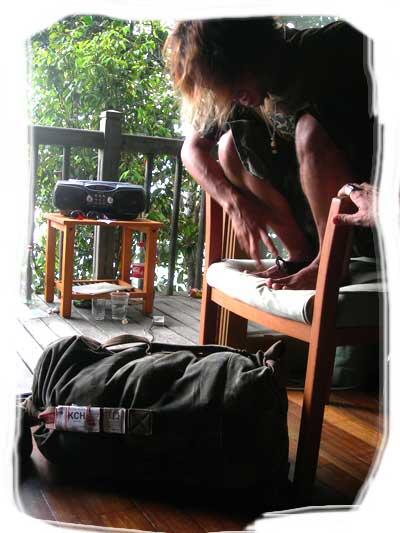 This is how RacerKang packs. For real.
The boys left, and it was sunny again!
So i ran to the beach…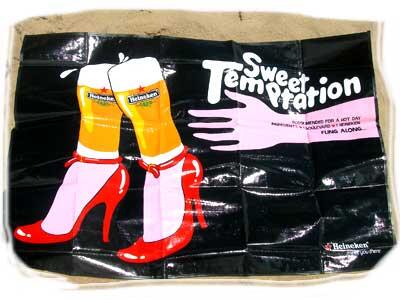 I used the mat Heineken was giving out for every 5 cans of beer bought at the Rainforest Fest.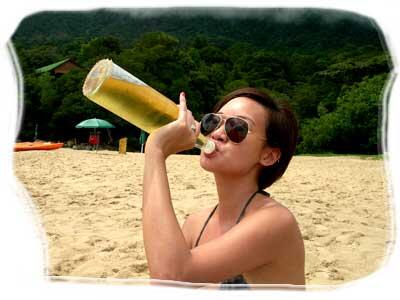 Nice thing about everyone having earlier flights is they pass us all the goods to finish.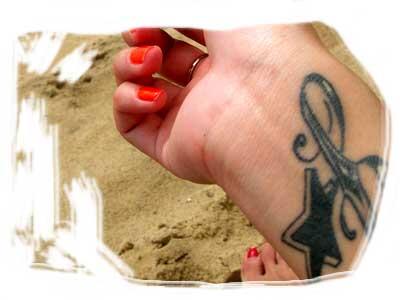 AlcoJason smsed me one random Saturday morning concerning our tattoo, "Don't hate me, i'm in Ibiza right now and someone from a magazine just took a picture of our tattoo. I'll try to get you a copy."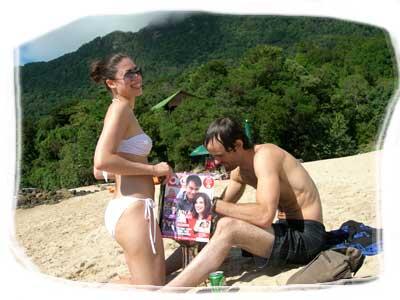 SpankyCammy and David
The Junk people (er, solely AprilPikachu) were asking me whether i met David Knight at Rainforest.
"Hmm, i met a David…"
"David Knight, he's a singer…"
"Really? … Oh wait, i vaguely remember him telling me about performing in KL…"
Catch him on his brief stint here before he heads back to California:
Sat JUL19 – The Apartment
Sun JUL20 – KLPac, KL Sing Song
Wed JUL23 – No Black Tie
Fri JUL25 – Acoustic Jaya w/ Jerome Kugan
Sat JUL26 – Acoustic Jaya
Wed JUL30 – The Attic
SpankyCammy came to join us on the beach after we'd been there about two hours.
Can you see how i just roasted?!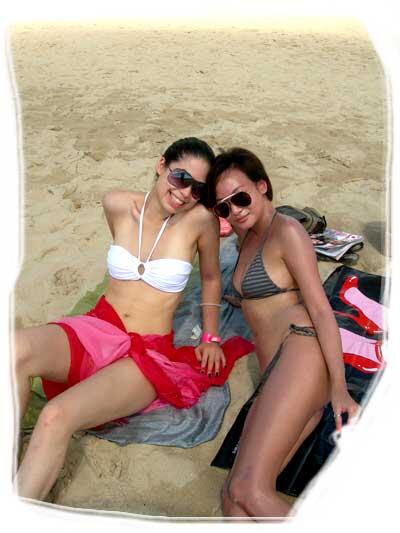 And mind you, i put heaps of SPF60 sunblock on!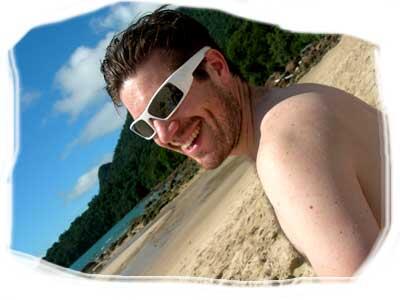 Andrew, who stayed with Farah and us in the cabin.
He be gallivanting up north to Thailand before heading back to Perth.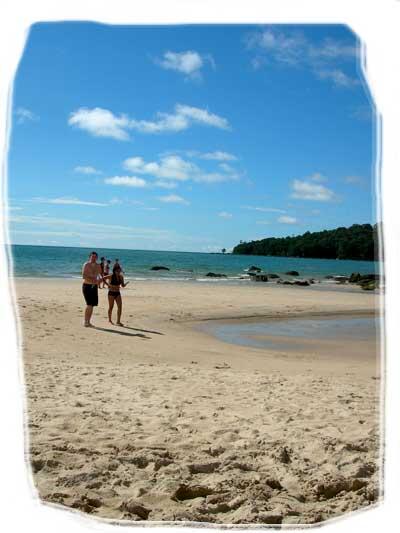 Tada!