I apologised to AlcoJason that i cannot teman him out drinking tonight despite he being back in KL for less than a week.
Ability to party seven nights in a row is a thing of the past 0_o
I partied three nights in a row this week and i feel like i just murdered a whole bunch of brain cells.
Spent today:
– helping AshleyTheMonkey take pictures (will blog bout that more later) Btw. Read her blog on some robbery she wrote. It's really scary and crazy la…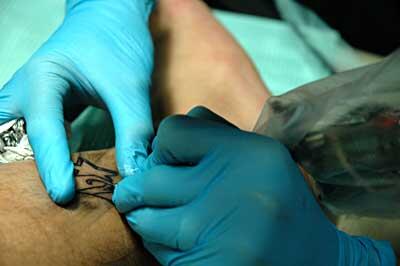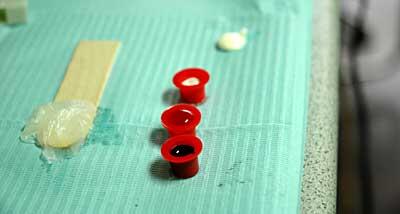 – went to get inked with AlcoJason
We made a pact to get the same tattoo years ago. I figured he'd have let it go but nooooo he hasn't! The last time he was back, we couldn't get an appointment and this time, we booked three months in advance. I is liking it *beams* I've managed to push the addiction for tattoos out of my mind. But feeling the needle again prompted me to make another appointment to get another fairy.
Ashley: You want a garden on yourself is it?
– had coffee and (bland) mushroom soup in Alexis, Gardens
Introduced AlcoJason to CherubicCho for the first time. We saw ex-prime minister Dr. Mahathir walking into Alexis with a whole horde of people trying to take pictures with him, to which he obliged (with most of them. Else cannot stop wei.)
Cho: Go take picture with him!
Jason: Yeah la! You can post it up on your blog!
Me: … No… you know i'm not the type to go asking to take pictures with people…
– watched Ironman
Yeah, we're probably the only people who haven't watched it. Almost. I thought it was so cool that the little boy behind me was going, "Wow!" and Cho next to me was going, "Woah!!" at the same time. Doubtless Ironman was beyond awesome. Ironman can kick Indie and his aliens' butts anytime.
– got a massage
– gonna watch Project Runway (the season which Christian Siriano won) that i keep on putting off due to lack of time.