I wanted to just post a couple of underwater pictures, but got a bit carried away with a few extra ones that lead up to them. I really really want to blog more but it's late and i have other work to do.
0_o
More pictures of Tioman last weekend: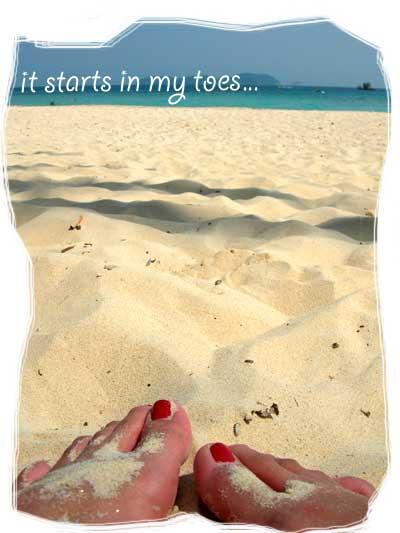 After diving, we decided to take an easy afternoon and snorkel at Coral Bay instead.
Six of us sharing one boat, RM60 each.
I bet it could have been cheaper but we couldn't bargain it lower as it was.
Or maybe we just sucked at it.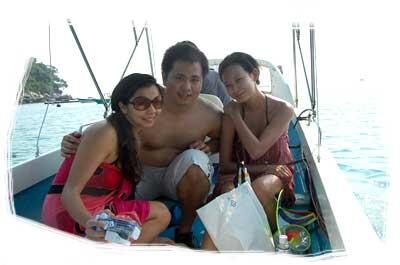 MaryBerry, DoraemonKenny, Fairy, spinner!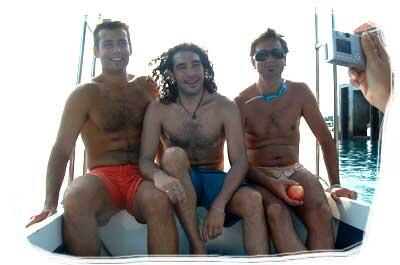 Emilio, Denis, Costa
You know what the picture below is..?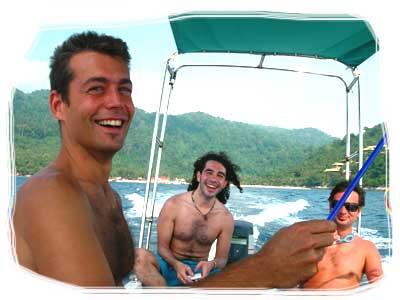 It's proof that spinners bring smiles and laughter to people regardless of age, race and origin.

Daymn. I should be a Spinner Spokesperson.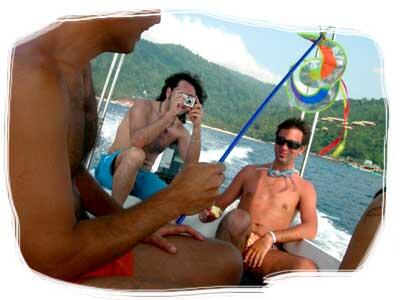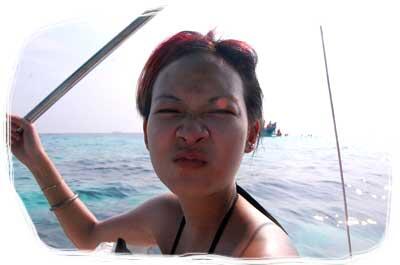 Beautiful day, couldn't have asked for better weather!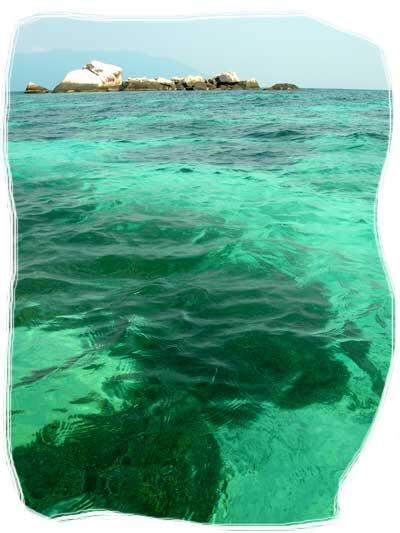 And then you know what. When we reached Coral Island/Bay/Reef/whatever, we discovered that the people on the main island forgot to put the snorkeling stuff into the boat.
So us six made best we could – swam out to sea, played with spinner, took heaps of pictures, put on music. I thought it'd be terrible we didn't all have our snorkeling stuff together, but it was so gorgeous a place and everyone was in such a good mood that it was impossible not to have fun.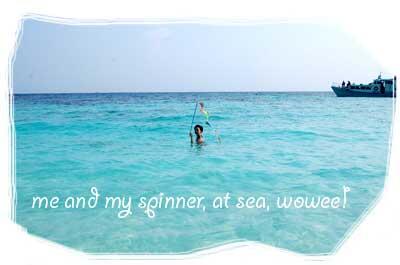 We took heaps of shots underwater with Emilio's and Kenny's digicams. So far i only have the ones from Kenny's: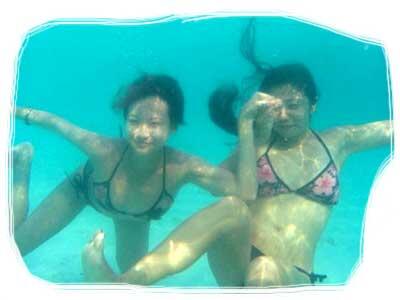 Haha! Fish getting into the picture!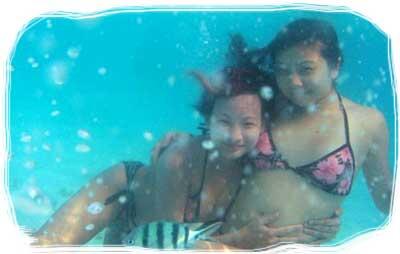 Then we started getting whack, wearing our sunglasses and holding the spinner underwater. Okay. So it was my idea.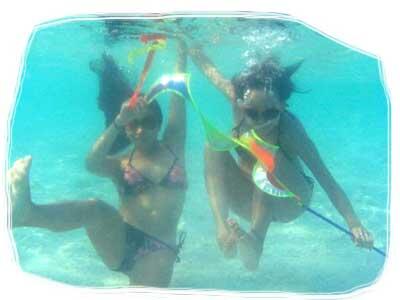 After a while, MaryBerry and i were getting really good at posing underwater

Check that out man. We look like we're doing kung fu kicks.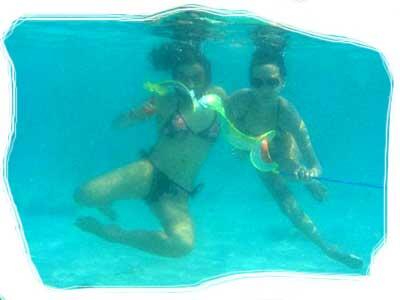 Kenny joined us for a picture too…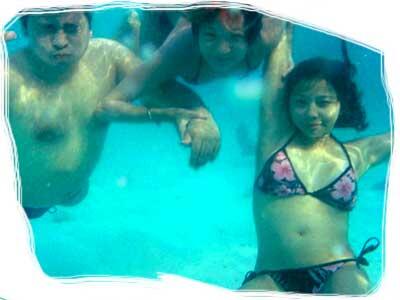 MaryBerry's by far the best poser.
Look at that easygoing stance in the water, relaxed smile and open eyes.
Me, boleh jalan la.
My bouyancy a bit lari in this picture but at least i'm smiling!
And Kenny…
0_-
Closed eyes… muka pucat macam nak mati lemas… and that angle *puts on Malaysian Dreamgirls judge voice* It's really not one of your best angles, i've seen better. *stops Malaysian Dreamgirls judge voice*
I hope Emilio sends us the pictures soon, i want them!
All this picture-taking underwater is beckoning me to get an underwater casing too… SO FUN.
I can already imagine the crazy pictures i want to take in the kiddy pool with colourful balls floating on top.
*psycho glint in eyes*
**************
Oh, i went to watch the premiere of Indiana Jones last night.
There were some scenes which left me wide-mouthed screaming mentally, "That. WAS. SO. COOL!!! Yay!!! Go Indyyyyy!!!"
(a bit of spoilers below)
I remember how much i adored Temple of Doom and watched it over and over again as i grew up.
My favourite Indy movie to date.
And i loved how there were parts in the movie last night of moving stones, and kancheongly jumping from them, hurry hurry! to get to safety.
But we all know that Indy and gang have like, 500 lives or something.
How the hell can anyone survive major action wreckage like that?!
Phwoar.
I didn't like the space ship scene though… it was a bit too much for me to take.
And him getting married at the end? Way cheesy…
But that aside, IT WAS SO FUCKING AWESOME ARGHHHH.