This post is a lot of randomness thrown in
FaiTheMai threw a bbq at his house last Friday for his birthday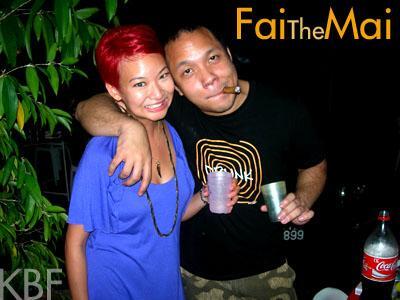 Ash is right. We never can take a decent picture together -_-
When i arrived, QueenKanch happily wrote on my cup for me, as to mark whose is whose (read: shortage of cups).
As i was eating, i saw a strange phenomenon right before my eyes.
A child.
Sitting.
On QueenKanch's lap.
Kanch hates kids.
She says abominable things such as, "If i have two children, of course i'd layan the prettier one more," and "Of course i'll have children, they're an investment."
To which Ash will beg her not to have kids while i choke with laughter.
So there she was. With a kid on her lap.
And she was teaching her how to read *faints*
Kanch: No, read it again. You're not listening to me. If you don't get it right we're not going to the next page.
Lareyna squirmed on Kanch's lap, but i must say Kanch was very patient and gentle.
Her maternal instincts (for investment konon -_-) peeking through. Eek!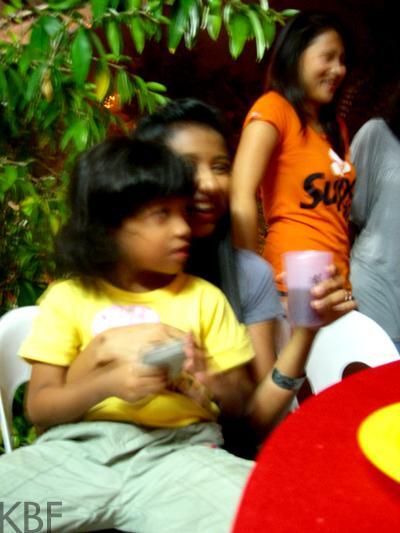 Tried getting a picture and Kanch kept hiding. Whatever Kanch. The picture is going up, blur or not blur.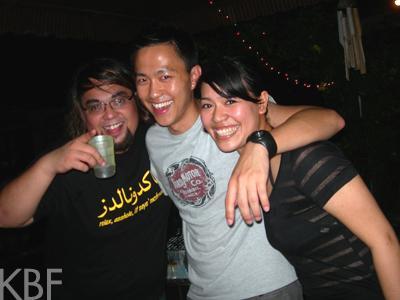 JollyMooky (will be performing at Sunburst!); SusuNick got a haircut, thank god; Mel!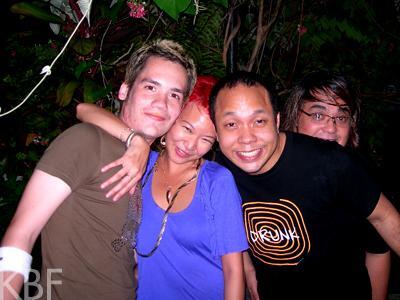 AdamPoserPan, SquintyFairy, FaiTheDoh, JollyMooky-a-peeking.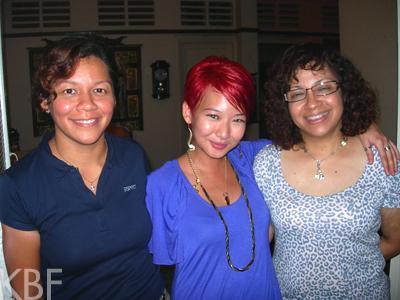 Laura (Fai's aunt), bright me, Fai's mum (MumTheMai?)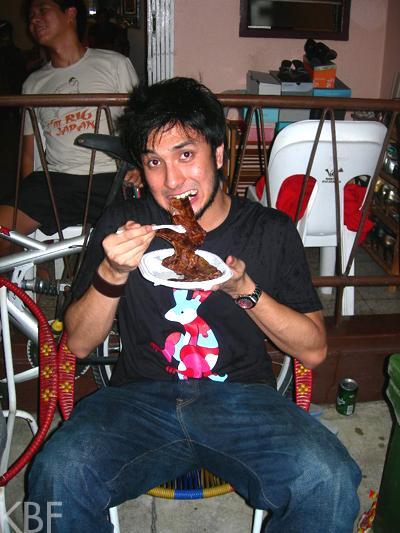 AhwinAndy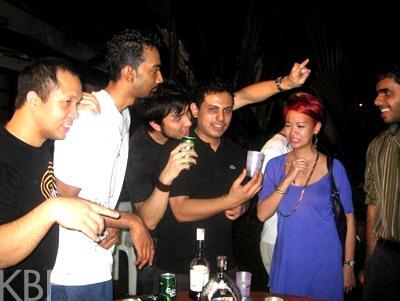 …

Azana, MaryBerry, PhuiKhei
QueenKanch, me, AshleyTheMonkey
I heard Fai pulled a PassedOutBen and passed out before midnight.
The boys did a good job ha ha!
***********
Went for the BOH Cameronian Arts Awards 2007 Nominees party in Alexis, Gardens, last night.
You can view the nominee list *here*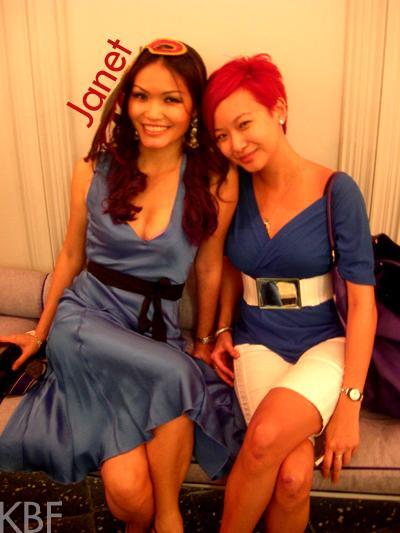 Janet of SoulDoctor. That woman's quite mad, I don't know exactly how many blogs she has!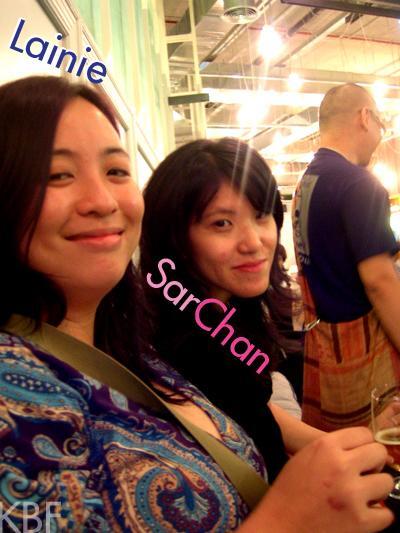 *************
QueenKanch alerted me to new arrival of Shu Uemura eyelashes at their 1U outlet so i went to buy them last week.
The orange ones aren't new, but they've been out of stock for ages. The other new ones are pastel or have flowers on them which do not tickle my fancy… so i just got their black ones.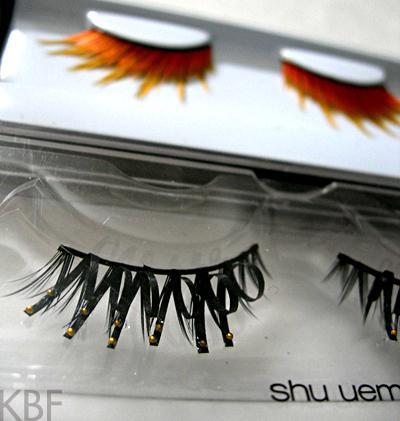 "They're weird… 0_o"
"I know! Can't wait to wear them!"
Also tried new eyelashes from Callas.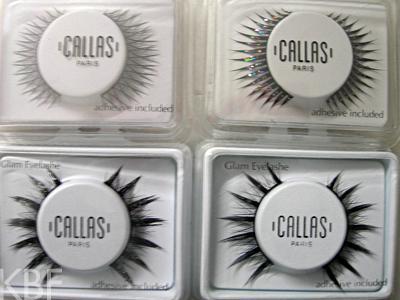 Thanks to Lynn Dhia Aw who arranged for them to be sponsored.
Sorry some are missing… in midst of using them already

*************
My superstar friend.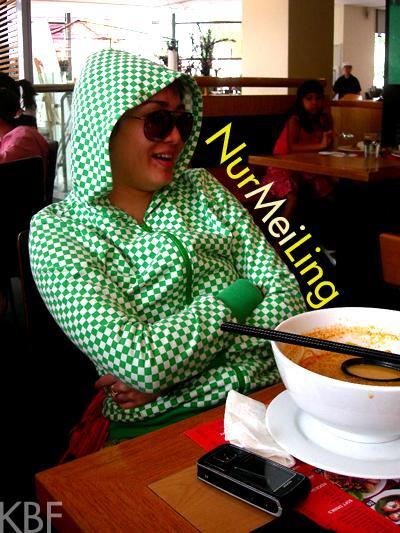 In Basil having soup on Saturday.
***************
Okay damn random, i know.
Was surfing through FoxyLisa's Facebook and she put her only activity as: feeding Claire…
!!!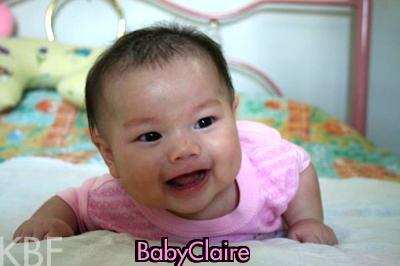 Doesn't she looks so different already from my last post on her?
Awww…
The last time we met up with FoxyLisa, i passed LilClaire's Christmas pressie to her.
FoxyLisa: Oh, Loke Cheng says no fairy presents.
Me: Too late!
*whips present out*
Okay. Must sleep. TA!