This week has been hectic with the flurry of F1 parties and events, but despite it all, the most gratifying one i went to was Liz + Tom's wedding dinner at Le Meridian.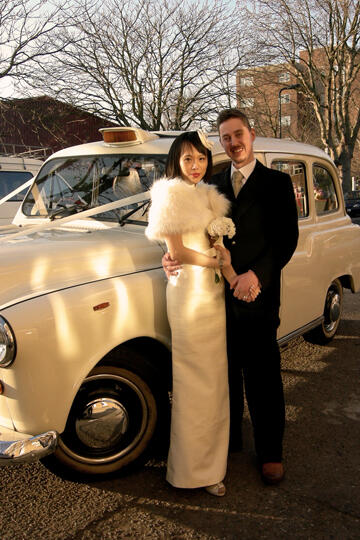 Trust Liz to have a wedding picture like this
I haven't seen Liz since she moved to London, been working for Tank magazine, and well, never came back!
Didn't get to talk much to her cos she was busy running around, but their speeches were awfully sweet.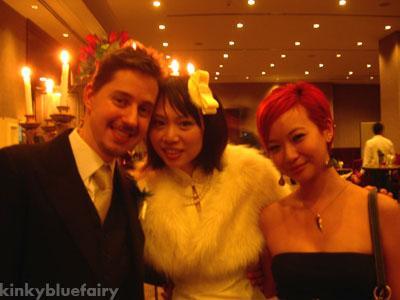 ****************
Went for lunch at Palate Palette, as well as to hunt for treasure vintage finds and sibuk peer at MarkCobrasnake and Steve Aoki.
Obviously ended up buying clothes, mostly from Jacinta, Ah Xu (or was he jaga-ing someone's stall?) and Ethan of Show Pink (they're having a junk sale next weekend too!)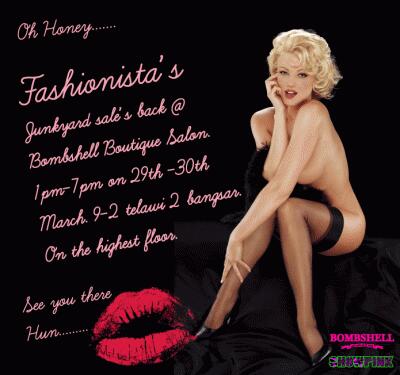 My mobile phone ran out of battery since afternoon cos i left the charger at home.
Funny thing is i've been home for a couple of hours. But can't be bothered to charge it.
It's nice being out of touch with people and being left alone for a while sometimes.
Emoing sial. Wonder why.
0_o