I only bought two items for myself during my holiday in Vietnam.
One was a metal hanger with pins to hang my accessories (okay you don't really want me to describe this in detail).
And the other was this big bag of balls.
Not just ordinary balls.
But colourful plastic ones!
The moment i spotted its vibrancy on the otherwise dull grey street, my eyes glinted and mouth opened to yelp, "I want!" to Milcah.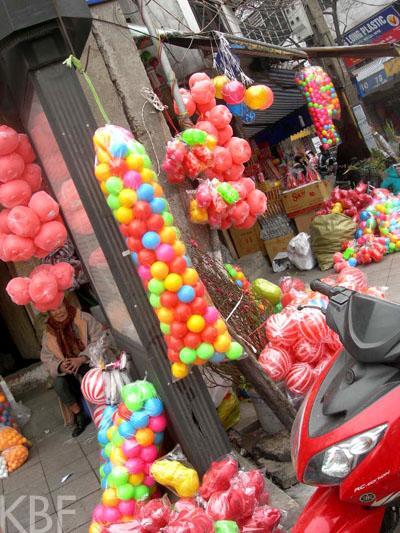 "Are you serious?" she asked.
"Yeah! But wait… check how much first…"
I've been wanting to buy these plastic balls for ages.
But they cost RM129 for a small bag in Toys R' Us, which even i thought absurd.
There, they cost 150,000 dong! 30 ringgit!
Super cheap!
MUST BUY.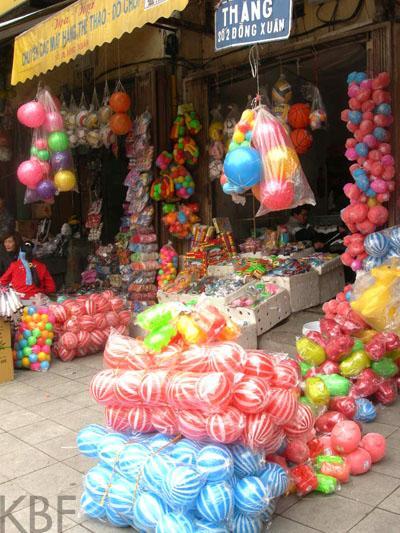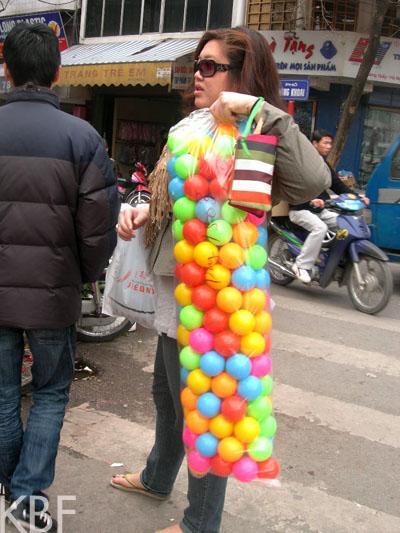 "Let me hold for you la. You're so small, can't even hold properly -_- " 
Everyone's wondering what the hell i'm going to do with them.
Oh c'mon, i could scatter them on a green lawn and take whacky pictures!
i could use them to surprise anybody in their car/office/room!
i could chuck them all into a pool and watch them bob about merrily!
i could pour them into a big box and, urm, sit in it.
The ways you could use these magnificent happy-coloured plastic balls to brighten up any atmosphere is priceless!
"I wouldn't exactly describe your balls as magnificent…"
"
"
Either way, they'd fit in great with these toys.