Cos i love Kevin, yo. Kevin… Yeoh… geddit?

KinkyPugKevin, in his genuine love for hip hop, has organized this.
I will definitely be going. Not because i like hip hop >.< but because i love Kevin. And it'll be nice to see Cza in action.
The first time i spoke to Cza was when i interviewed Ahli Fiqir for a feature interview about three years ago.
Despite my superfail memory, i can remember this story he told me – how he painted something for a girl he was crushing on, and when he finished and wanted to give it to her, he couldn't fit it out through the door frame.
So cute, kan?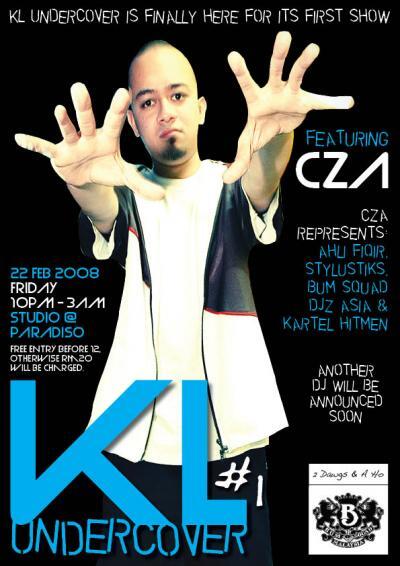 I've only been away from KL for a while and all these new clubs and bars have been popping up like mushrooms (hmm… mushies..
). I read the flying thinking, Paradiso? What's that? Where's that? Apa ni…!? Lost mouse!