I used to play dress up as a child with my cousins. We'd pull on over-sized dresses from the 70s that belonged to my aunt, and parade around the master bedroom in them, making up 'lands' and which land belonged to who as we went along.
On our first day in Chiang Mai, IceCalvin spotted this lovely little teahouse next to the guesthouse we were staying in.
Chirpy walls of canary yellow and dusky pink, white wrought iron garden furniture, serving only teas and desserts… it was so very English country garden!
"Let's dress up for breakfast tomorrow!" IceCalvin suggested.
"Dress up… like how?" I thought about the skeleton mask and helmet he had bought.
"Like all nice for tea."
"Can! I'll wear my new hat!"
"I can wear my jacket!"
"Hee hee let's do it!"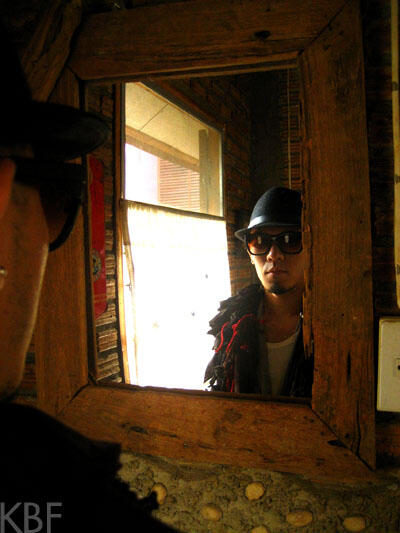 Now when you dress up as a child, it's perfectly acceptable. People (read: adults) let you play make-believe and get on with your thing, because hey, you're 8 and imagination is good for the child's brain, right.
But if you dress up as an adult, people stare and laugh because, hell. You're supposedly an adult now alongside the expectancy of behaving like one.
Sometimes you mustn't care what other people think.
Because it will do so much as to squash your soul.
IceCalvin and i didn't give two hoots and bright and early the next morn, we donned new things, bits and bobs we got in Bangkok.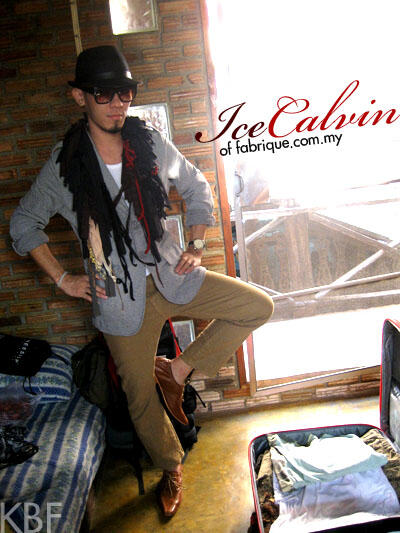 Whom better to play dress-up with other then a fashion stylist.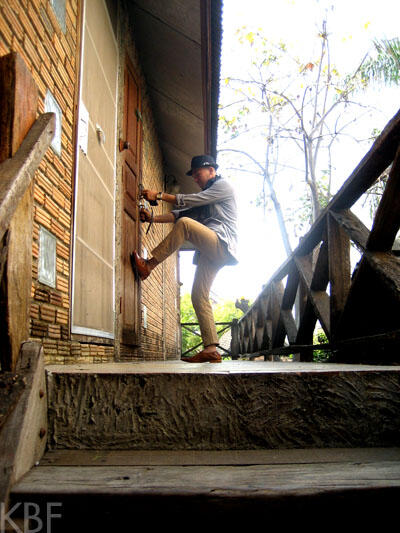 Then we trotted merrily next door, grinning back at every one who grinned at us – these two kookies decked in afternoon tea party clothes.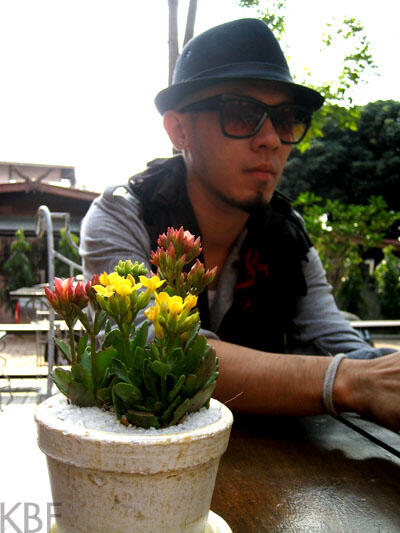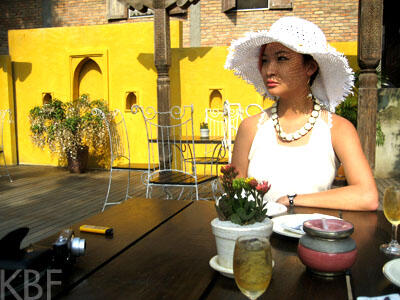 Hat bargained down till RM30 on Khao San Rd., necklace from Kenya's vintage shop in Bangkok, al cheapo dress with embroidery for RM20, Khao San as well.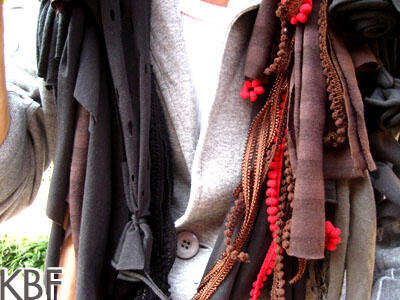 IceCalvin's insanely flamboyant scarf of sorts from a local designer in BKK.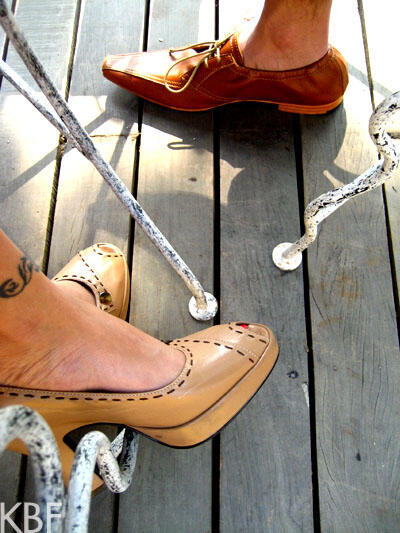 His – Custom-made. Leather. Siam Square. 2,000 Baht.
Hers – Size 37. Chunky beige. 900 Baht. From Spain ended up in Chatuchak.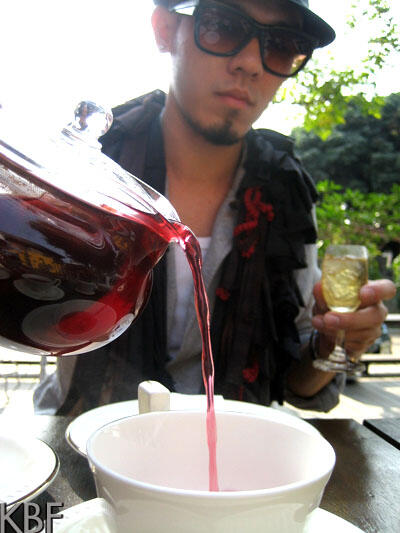 We had warm raspberry tea…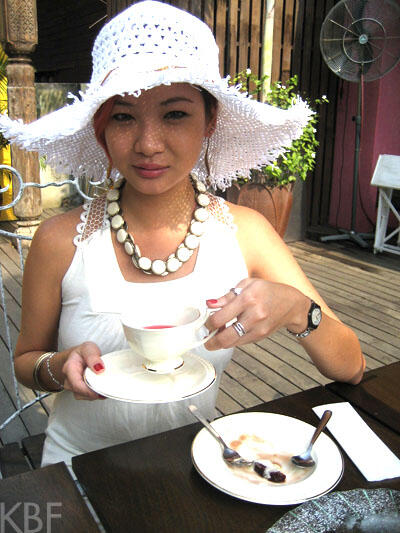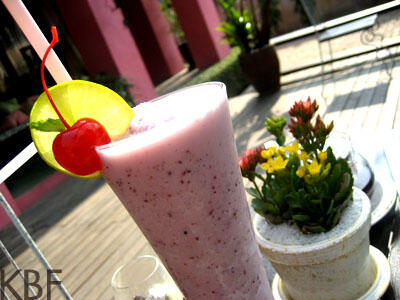 I had some blueberry tea + yogurt shake…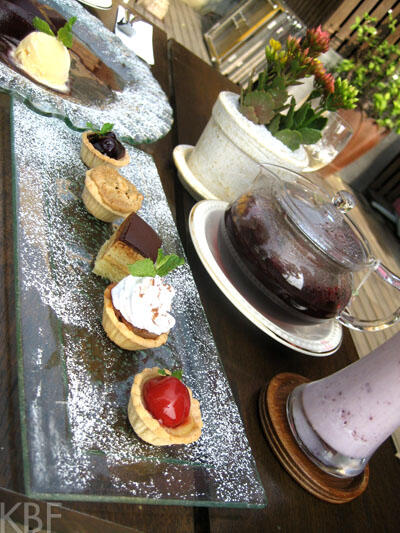 Along 5 mini-desserts…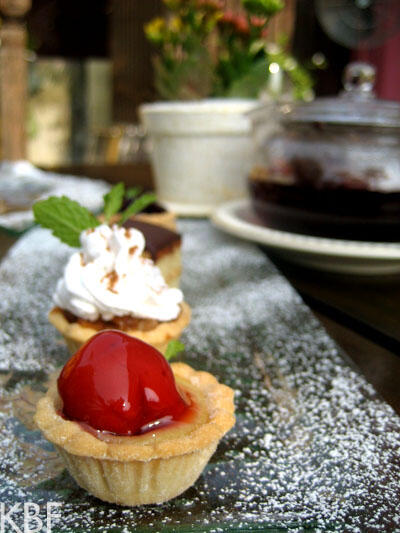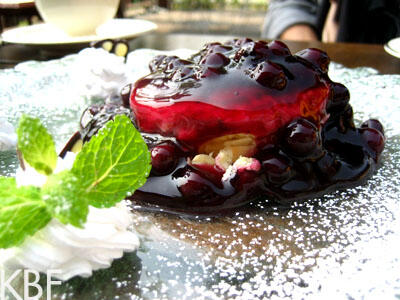 … and blueberry cheesecake with baby mounds of fresh cream all around…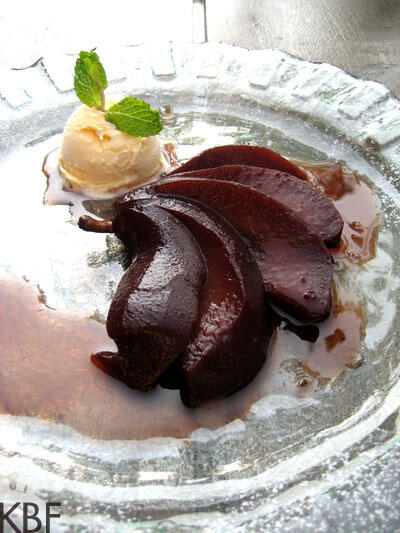 … and poached pear in red wine with vanilla ice cream…
All for 500 Baht/RM50.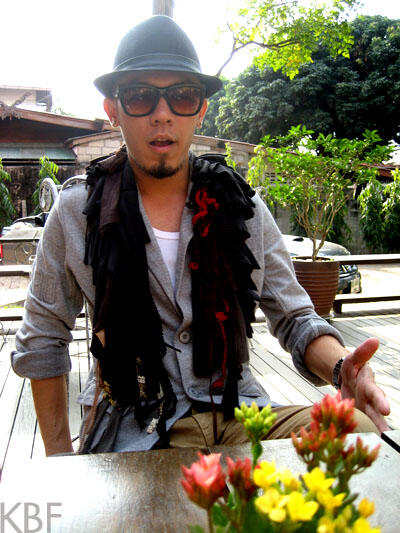 "Fuck, damn cheap right!"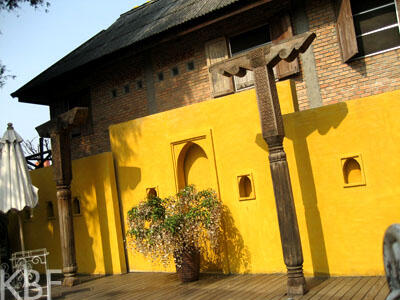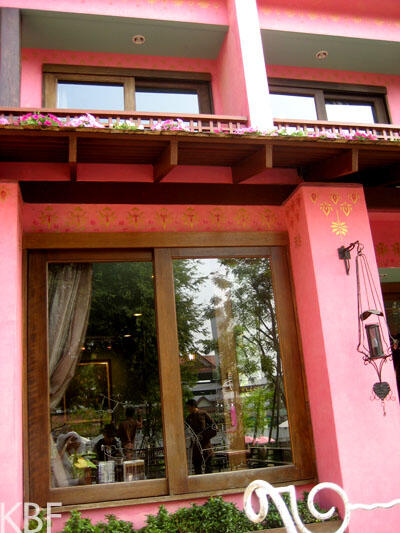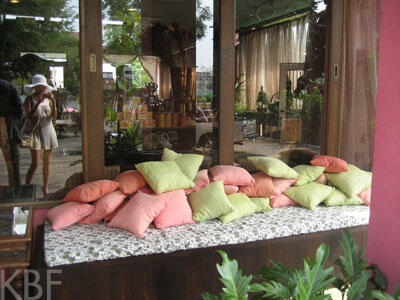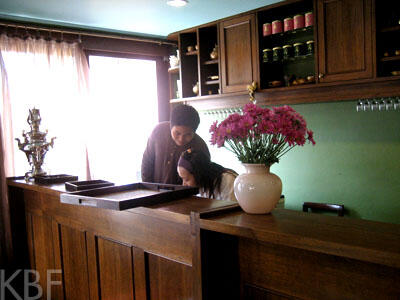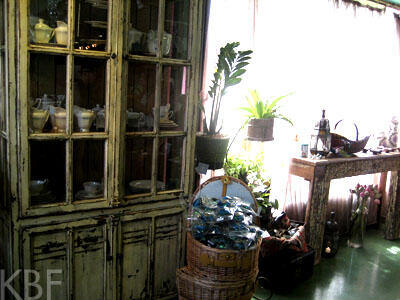 Vieng Joom On Teahouse
53 Jaroenraj Road
T. Watgate A. Muang
Chiang Mai 50 000
www.vjoteahouse.com