The abundance of boutiques popping up in Bangsar hasn't ceased to amaze me.
How many more boutiques does Bangsar need?
How many pieces of clothing can a girl obtain?
How much temptation can one take?!
The answer is obviously – a lot.
One sunny December afternoon in the middle of the week, KinkyPugKevin and i went pottering about after lunching there.
Checked out Ethan's new boutique there. Very lap sap. I loikey.
SHOW PINK, Bangsar.
Sharing the same lot is Ming's salon, BOMBSHELL.
So if you're in Telawi area and wanna get a new style or cut, give it a shot.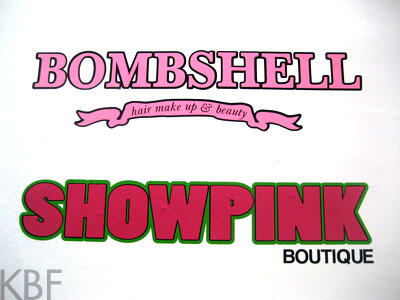 SHOW PINK + BOMBSHELL
9-2 Jalan Telawi 2
Bangsar Baru 59 100 Kuala Lumpur
Tel: 03 2282 2280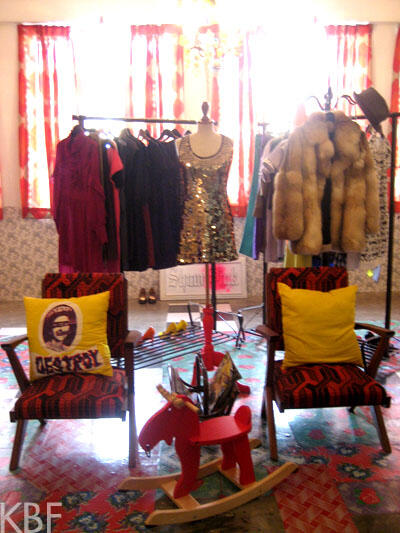 That *must* be the fur coat TrashyTrish asked whether was still there, and me being me (read: blur) didn't remember.
Below is an example of the Life of the Unemployed.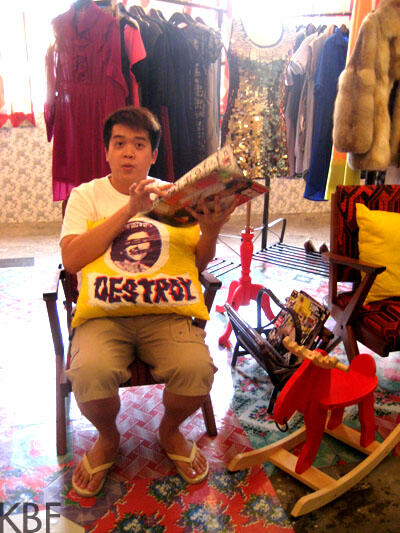 Below is the Life of the Employed-But-Soon-To-Be-Unemployed.
A meeting at my head office was canceled for the afternoon, see.
So instead of being in the office, i ended up sitting on a red rocking horse… Moose. I just realised it's a rocking moose. Huh.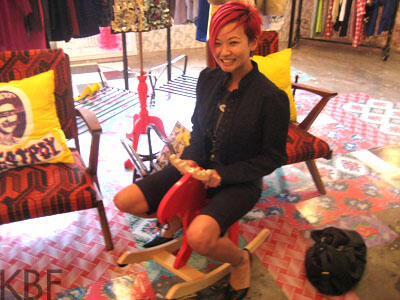 [kml_flashembed movie="http://www.youtube.com/v/Q_9M7OP8Qls" width="425" height="350" wmode="transparent" /]
I meant to say 'rocking horse' la, not chair, was blubbering.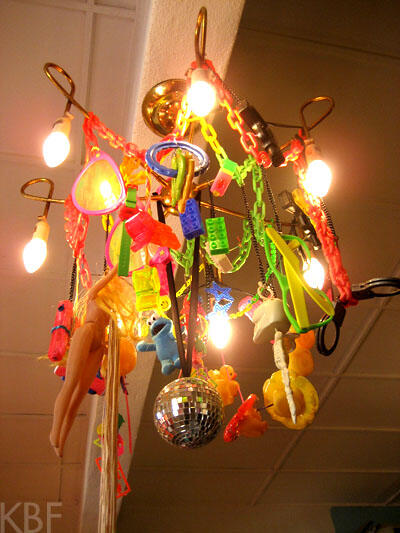 Their changing room.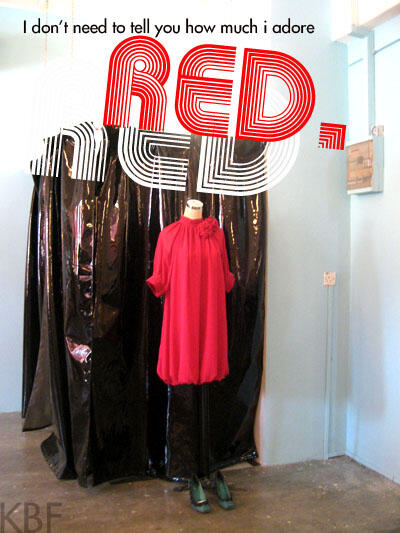 The graffiti in the changing room –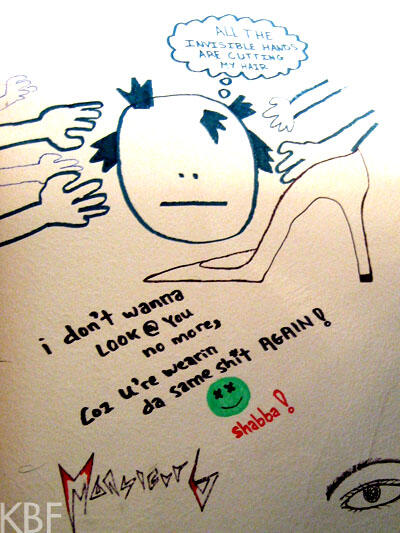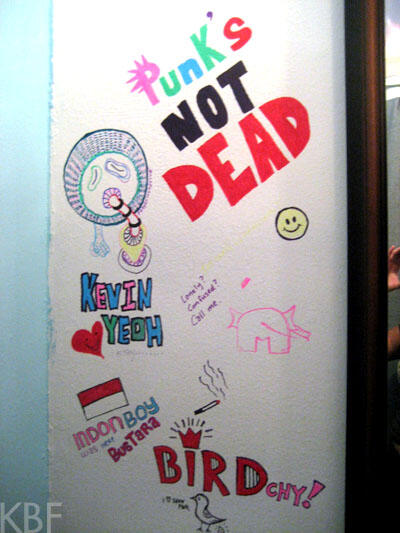 On the counter.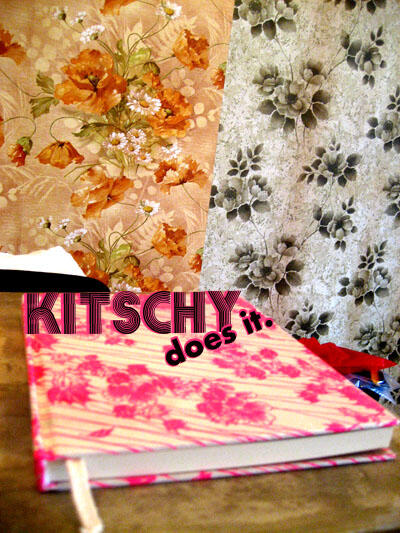 The counter itself.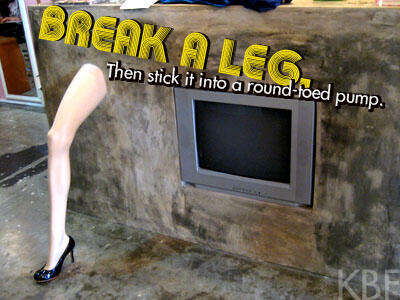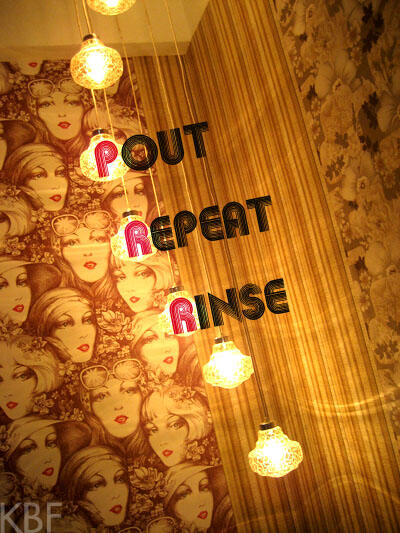 Isn't it 'Wash, Rinse, and Repeat'… Sorry la tired. Lazy to reedit.
There are clothes for lap sap males and females, so it's not the case of whether the clothes suit you.
It's whether you suit the clothes.
I bought this kick ass blue+black jacket for 50 bucks before heading for sevendays, which is upstairs, next to Starbucks.
Bumped into Kiran hanging out at Starbucks.
"Where're you going?"
"Gonna check out this boutique just upstairs here!"
"Ohhhh… no wonder so many chicks walking up all the time!"
"… That's why you're sitting here right -_-"
"Yeah man! This is the best place to look at chicks!" he jested (i think. not.)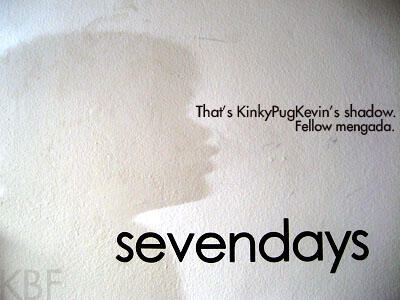 sevendays
20-2 Jalan Telawi 3
Bangsar Baru 59 100 Kuala Lumpur
Tel: 03 2287 9287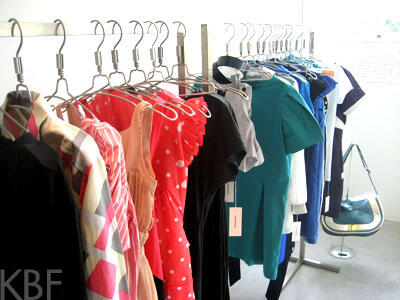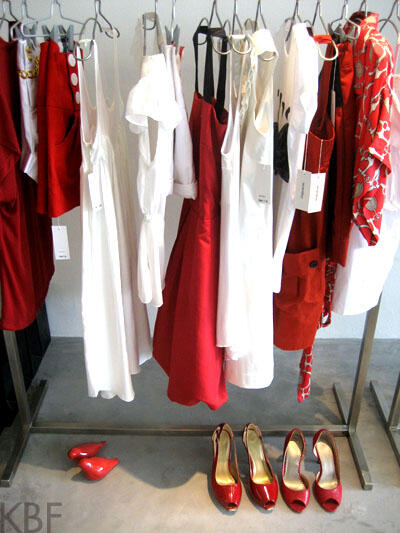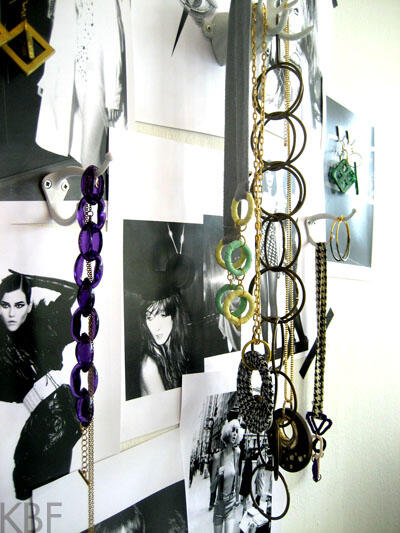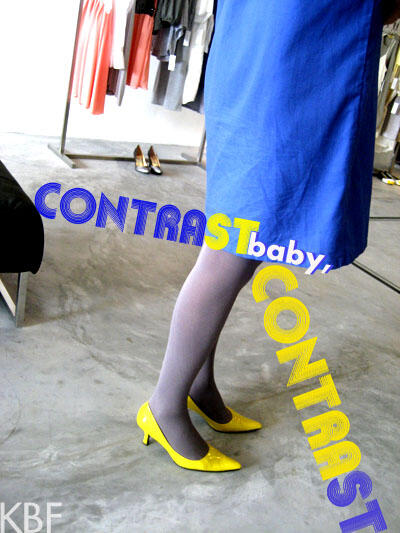 That's owner Roxy's getup right there.
From visiting those two boutiques, i obtained that jacket, a mirrored white belt, a pair of shorts, earrings, and other things i can't recall right now.
Me: "What the hell… i just became 300-something bucks poorer!"
Kev: "Don't blame me!"