I kept on telling everyone that the week before Christmas.
Because we didn't have much work to do, DatinTini and i ran out of the office and IceCalvin joined us cos he wasn't doing any shoots that day.
So there we were hang-kai-ing (i just learnt the word hang kai ha ha!) around Pavilion and in order to kill time to avoid the jam, i dragged them to go try the Kenko Reflexology Fish Spa, just next to GSC.
I met the owner on the night of the La Bodega launch and promised i'd try it some day.
Basically you get to put your legs into water whereby these tiny fish eat your dead skin thus exfoliating them.
Weird right? I'm all for trying something new!
As you walk into the spa centre, a huge tank faces you and you get to see how it looks like…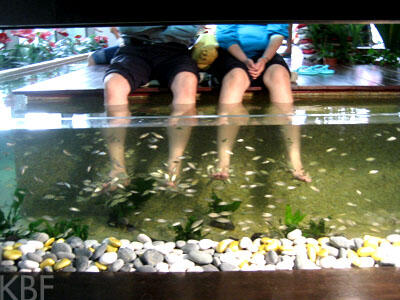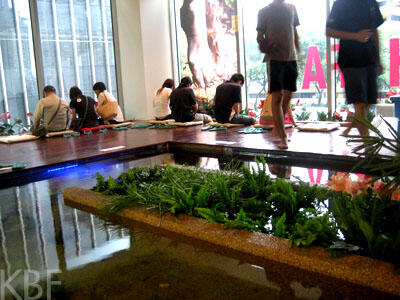 Before you put your legs in, they make you wash your feet first.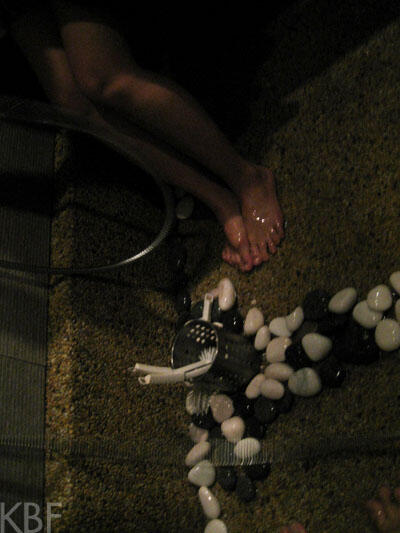 Then you slip on these generic turquoise slippers everyone wears, keeping your shoes on one of the shelves provided. No locks.
Me: "What if… someone steals my shoes..!?"
*thinks of 300+ shoes*
Calvin: "Urm… hide them la."
I must say… the room where everyone removes and keeps their shoes… stinks of feet a bit.
Not downright unbearable, but a lingering stench nonetheless.
They really should put stronger air freshener or something.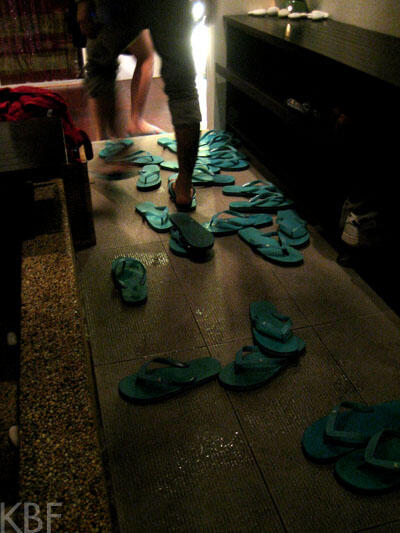 Then we went to dunk our legs into the tank!
It was super ticklish at first and us three couldn't stop laughing and squealing.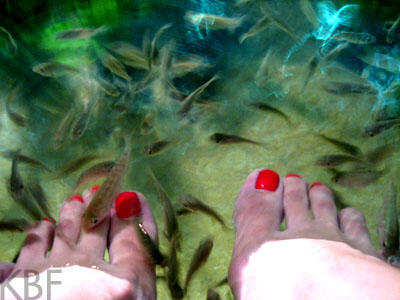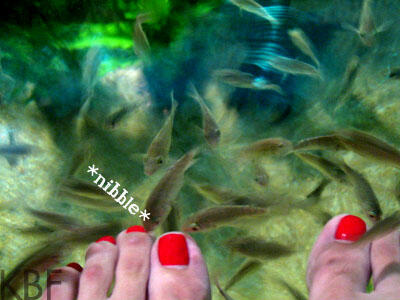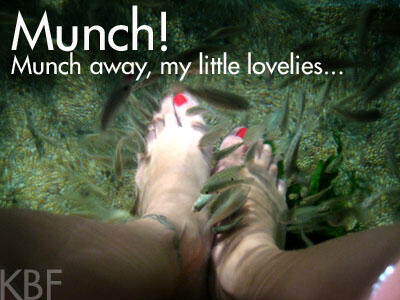 RM39 nett for 30 minutes. I think.
We paid 39 bucks… but we sat there for 45 minutes cos nooone shoo-ed us, so i'm not sure of the time limit :p
Went to The C Club again to have some snacks and beer after that.
I wanted to try the Belon but they were sold out that day.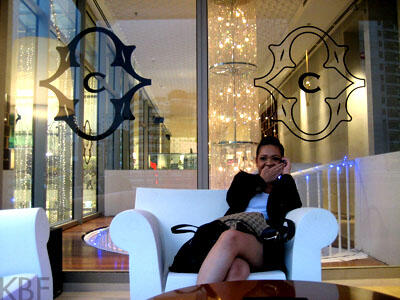 DatinTini
The bathroom is bloody nice man. But it's off limits to claustrophobes, i swear.
Everything's black and mirrored inside, i stopped dead in my tracks and walked slowly to feel my way around.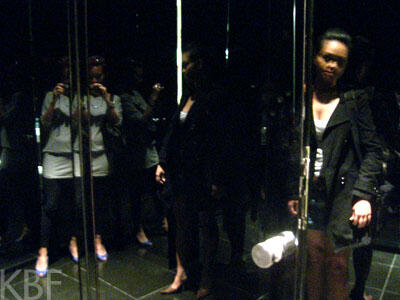 Imagine if you're high and get pushed in there. Confirm cannot find your way out.
Then i went to visit the chairs i like so much.
I realised the extent of my admiration for the chair when AshleyTheMonkey started staring at me strangely. Cos i was stroking it gently.
I didn't really care tho and started hugging it too.