Our company annual dinner had no alcohol.
I think some of us were having convulsions earlier in the night cos we couldn't function without it
Lam brought a bottle in, but it obviously wasn't enough >.<
I headed to Velvet to join them after that… i don't know la, i can't do the Velvet on a Saturday night thing anymore. I go in and i feel awfully out of place. The music doesn't tickle my fancy, it's too loud (maybe i really AM getting old!) and i can't carry on a substantial conversation in there.
Managed to drag RowdyRudy out with me after he and JJ emceed for the annual dinner, and we sat at Terrace Bar catching up.
I ordered my regulatory Guinness draft there, and they ran out!
"Okay. I don't know what to drink now. -_- "
Had a Tiger instead.
Can you see?
Can you see?!
I have a Guinness ad up
Finally! After long proclaiming my love for Guinness they're advertising with me
Then i convinced him to go to Twenty.One Kitchen + Bar with me, to see TattleShan and get my weekly fix of their choc orange martinis.
Okay i can't blog pictures from the week yet cos i have some writing i have to catch up on. I must say i was anticipating this flood of work so here are some pictures from Bali i edited during my Laundry + Photo Editing Frenzy last Monday.
Lovina – Kintamani
After swimming with the dolphins in Lovina, CasparBFG and i made our way slightly down to the East toward Kintamani.
Azuan from AJ Hackett told us about this island where they place dead bodies wrapped in white cloth to rest, and these bodies somehow don't rot or smell.
I thought aloud it sounded freaky, but he assured that it was in fact, a very peaceful place and surreal experience.
So i thought okay la, go look-see. One thing about traveling is that i always believe you should try as much local and street food as you can (unless it's India and probability of you falling sick and ruining your entire trip is high)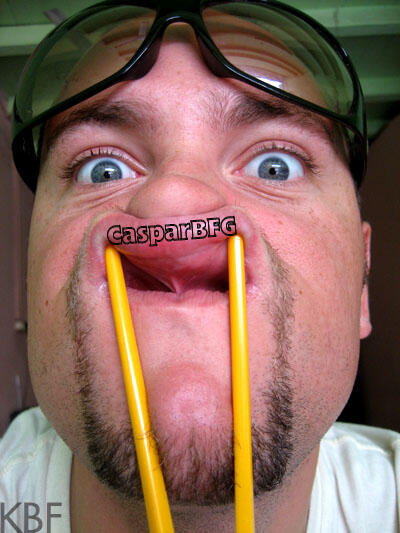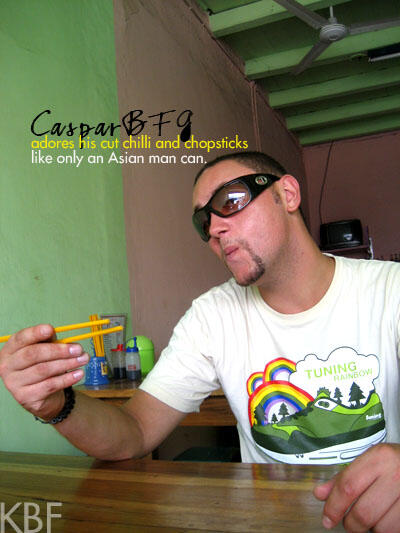 Only thing is, the fellow is Danish -_-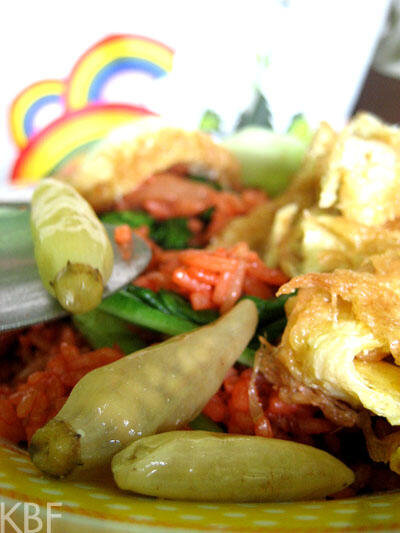 Above is CasparBFG's nasi goreng. He adores nasi goreng. I think he ate it almost every meal.
Below is my nasi something, i forgot. Mine sucked
Bummer.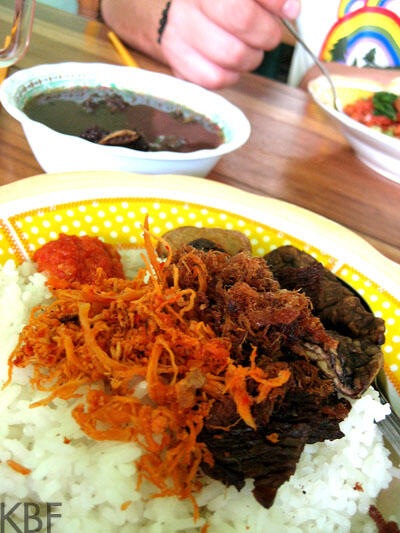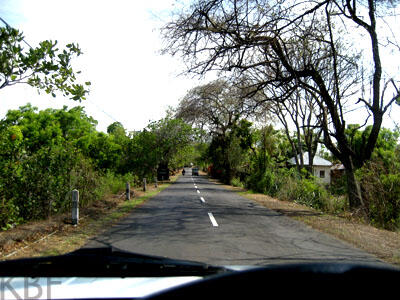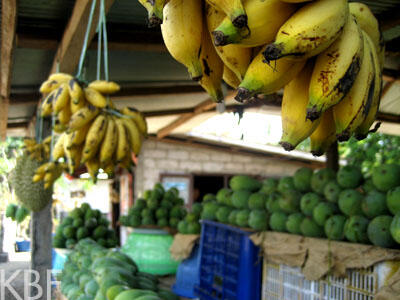 There are countless fruit stalls by the side of the road, and we stopped at a random one to take pictures and try a mango.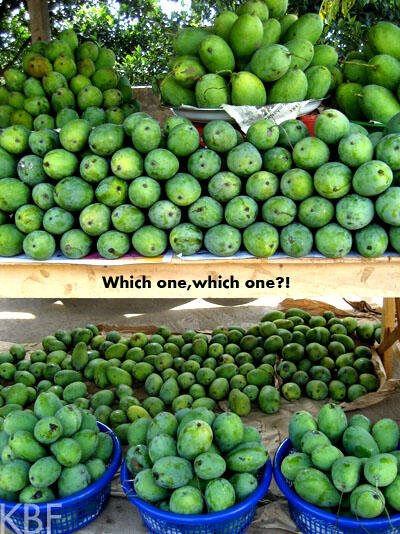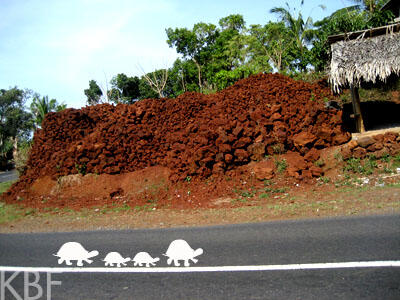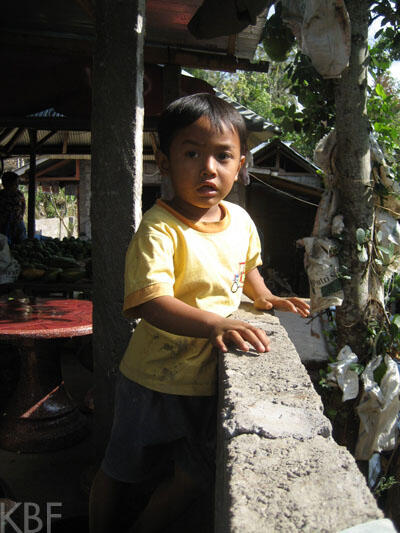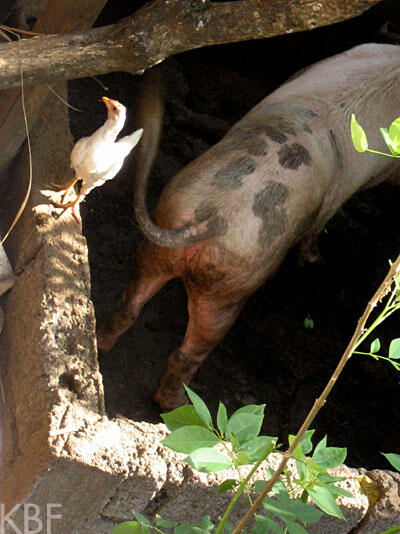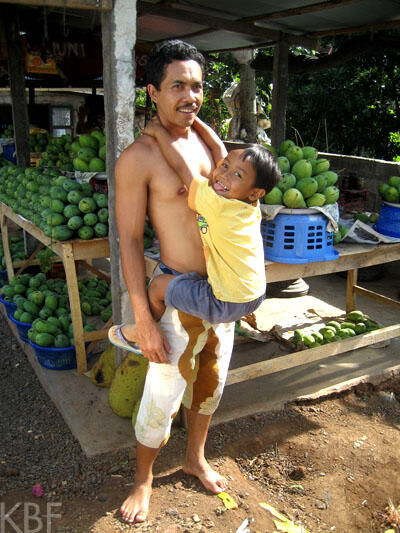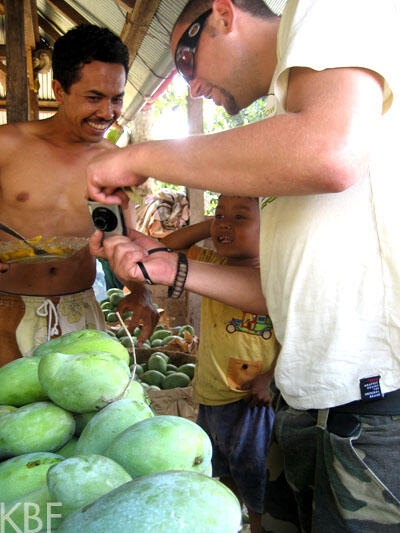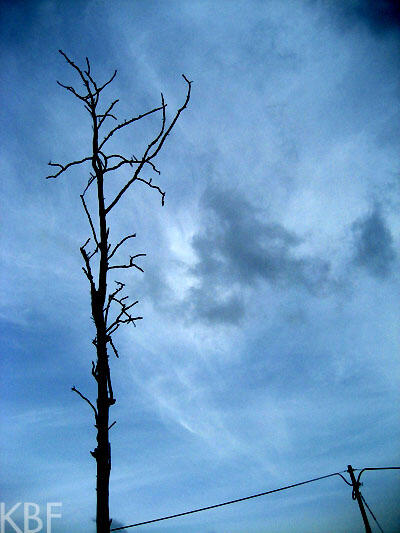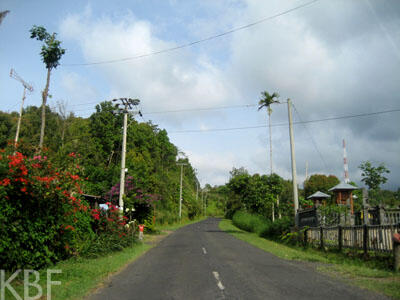 It was a gorgeous drive… totally different from the stressful tiring one the first day.
Being able to speak Malay really helped, cos the road signs there are few and far in between.
One of the men we asked directions for got us to stay in the resort he's freelancing for. He looked genuine, had really smiley eyes and spoke decent English.
Point to note: You can never trust every person in Bali.
We learnt that from this episode 'cos he deterred us from going to the island by bluffing us it cost 700,000 Rupiah and urged us to climb up Mt. Batur instead. We bargained it like crazy all the way down to 150,000 Rupiah each (RM60) and later found out that was overpriced as well. Ugh!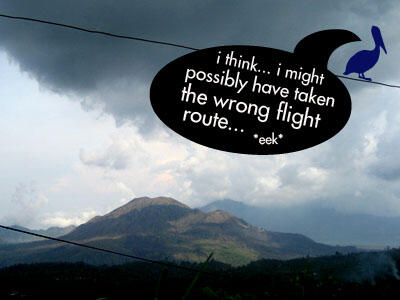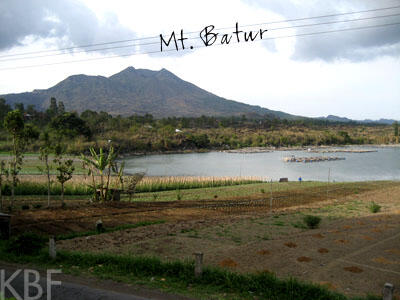 This is the view from where we had our breakfast, i think we paid RM35 for one night.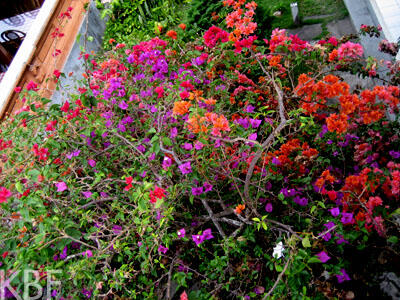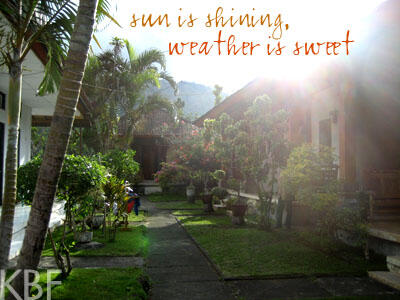 Okay that's all for now! *feels like Warner Bros cartoon ending*
A Change
I've already told my seniors last week, and i will be leaving my company end Jan.
I love my team, and will be very sorry that i won't be working next to them anymore. The job is certainly one of its kind.
"You have one of the cushiest jobs in South East Asia," proclaimed DikHaHaHau, who was my former head of brand.
Having done exactly what i intended to do – leave media for a while and ponder what i want to do with my life (okay, well, i haven't come to a decision yet ha ha), i don't regret gaining experience with this company and have a better idea of what i'm going to do next.
I believe in Fate. But i also believe one can choose the different roads Fate presents, make the most out of what Life gave you and work yourself to the best of it.
I *tried* to pull a Kevin, but it seems i have to make some decisions in the next couple of weeks on where i'll be attached with come February.
So much for bumming, damn.