"What're going to do today?"
"We don't have any work to do… so we're gonna have shots in the office!"
"Busy day, i see."
"Uh-huh!"
DatinTini brought Frangelico, lemon and sugar.
She even brought her own knife to cut the lemon with, cos she's too diva to use public property knives in the office. -_-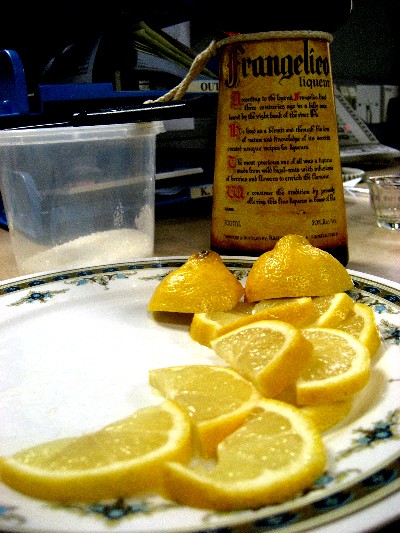 You dip the lemon slices in the sugar and suck on them, keeping the juice in your mouth. Then you down the shot!
It's delicious! Tastes of chocolate, cake, hazelnut and all things happy!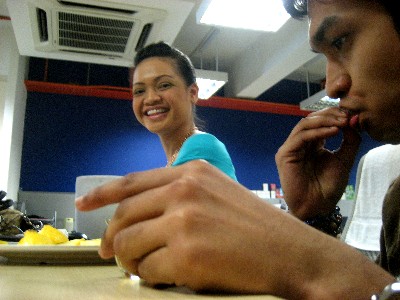 I lost count how many we had.
She started singing some Care Bears song after that. I didn't even know Care Bears had a memorable song.
Went to Pavilion just now to buy food cos the alcohol was making us peckish.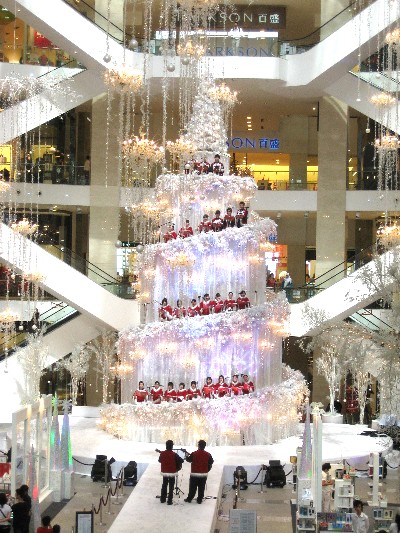 Went to Taiwanese Street Food place on the Lower Ground floor where i always get my oyster mee sua.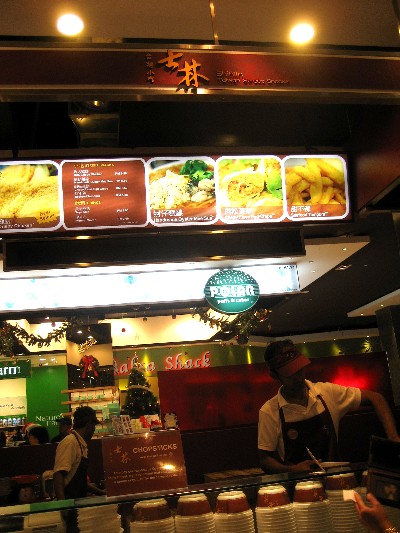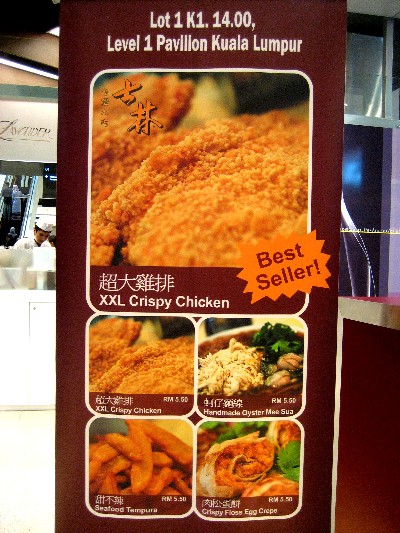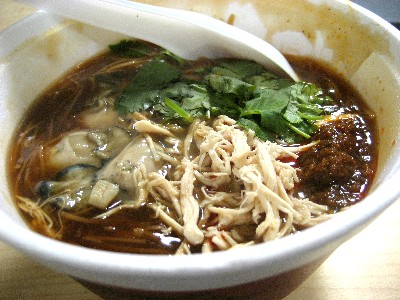 It's damn ons for RM5.50, let me tell you that.