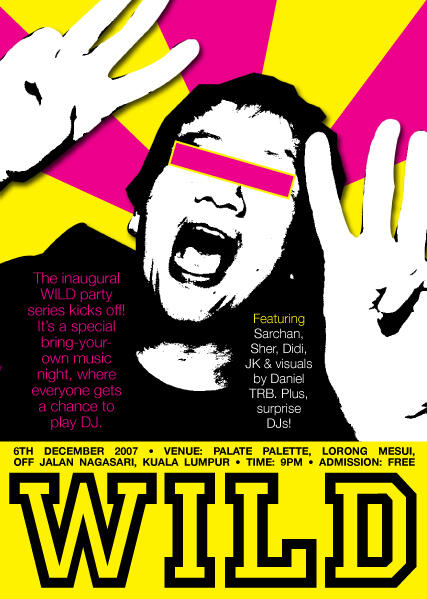 They asked me to guest DJ.
I was like, "What? It's just burning songs on a CD… not exactly DJ-ing…"
So no, i wouldn't say i'm guest DJ. I'm, er, MP3 contributor! 
Will be chucking five of my happy songs that get me going tonight!
Will be giving the Coach launch at Pavilion a miss.
Cos it's the exact same time as Somo's Anniversary.
And i love Somo more then i do Coach.
I've been extremely happy clappy this week, cos there's less work = less stress.
And i've already got my flights booked for holidays next year :p
Gonna go to Bangkok and Chiang Mai for TWELVE days with IceCalvin in January!
We got our tickets at a steal, three flights for RM555 per person.
Then MaryBerry booked flights to go diving in Tioman in May (so far just us, so if anyone wants to join, come k) and flights for Kuching Rainforest as well.
*happy sigh*
Set.
Where to hang out with happy people this Sunday: