Was so busy during MIFA/Fashion Week that i didn't blog so many things about it!
>.<
This was on the day Daniel Chong had his show, and it was fantastic.
We were blown away, ooh-ing and aah-ing with mouths agape in astonishment.
"Seriously," i whispered to EnvyShah, as we admired an exquisite black evening gown, "You chuck the model into a bloody longkang with that dress for a shoot and it'll still look fucking good!"
Someone else bounded up to me after the show, "Oh my God, it was so good! Farah Khan kalah okay!"
I laughed damn loud.
This here is JustinYap with some of his award-winning creations.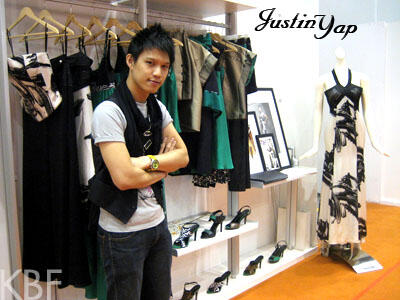 Ini pula Jimmy Lim, whom i adore cos he's so genuine and sweet, unlike many don't-know-if-they're-fake queens in the fasion industry.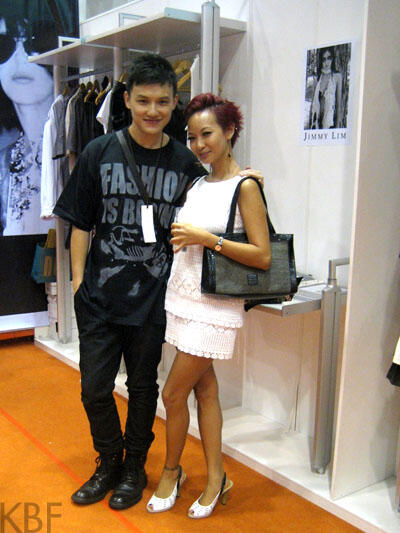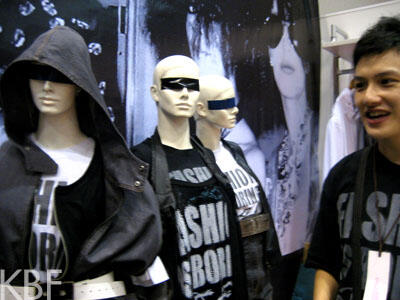 Upon questioning him about the masking tape on his mannequins, i expected some kickass reply with some creative concept or something behind it.
Padahal, "Oh, the mannequins were ugly!"
Biresh looked so dashing in a suit, i *had* to take a picture.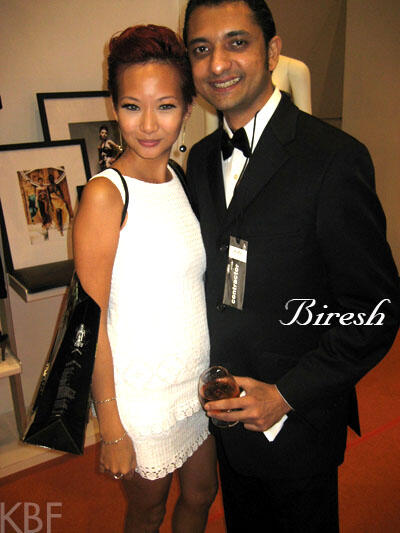 Darling IceCalvin aka Calvin Cheong was stylist for the show.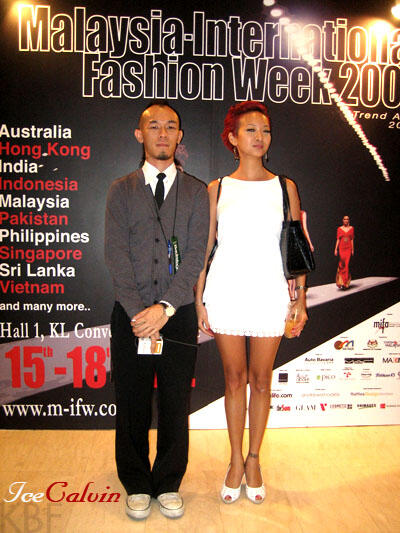 The show started at 6pm, by the time it ended i had just enough time to zip over to FoxyLisa + Lokey's house for LilClaire's full moon party.
Isn't it quick? I swear i just blogged her wedding and pregnancy… then POOF! The woman pops just like that.
0_o
It was culture shock to run (in my heels) from an environment of strutting models, photographers, fashion designers and cocktails; to a house party filled with various couples accompanied by all their kids running around and playing with each other.
I think they got a culture shock from me as well, cos i so didn't look part of the jigsaw what with my dramatic hair and eyelashes.

Some of the kids stared at me open-mouthed and i was just hoping they wouldn't start bawling or something.
I tell you, one moment i'm talking fabrics and dresses, 30 minutes later i'm sitting in the bedroom with FoxyLisa breastfeeding her baby whilst i ask curious Qs about breastfeeding, with Lokey in the middle making sure i don't look at Lisa's tits. -_-
Lokey: Don't look ar! Don't look ar!
Me: For fuck's sake, look for what! … Oops…
I. Must. Learn. To. Cease. Cursing. And. Be. Baby-SG Friendly.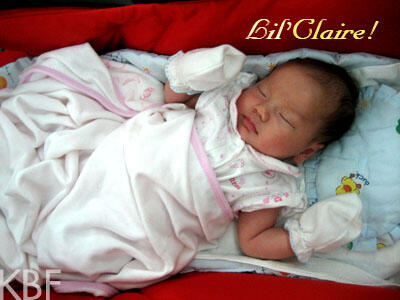 She's so tiny!
Lisa: Claire, meet Aunty Joyce!
Me: Oh God, no… no Aunty Joyce…
Lisa: Urm… Aunty Fairy..?
I meant the former word -_- but i guess i just have to surrender and be banished to auntydom.

Staring at LilClaire in awe, bizarre thoughts ran through my head – OH LOOK. It's a little Lisa. Like, this thing just CAME OUT of Lisa. How weird. So… Lisa and Loke Cheng made THIS. WOW. Oh my. Oh, she's prettyyyyy! But then, Lisa is pretty, and Lokey's not bad-looking, so of course Claire'd be pretty… Hmm she's still sleeping. I wonder how much they sleep? Wah, look at her arms, so cute! I wanna bite! Hmm. She's still sleeping. Okay la. I cukup tengok already.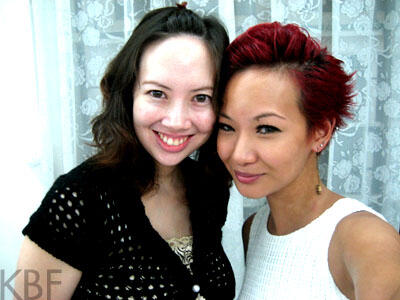 MummyFoxyLisa who had an easy birth considering it's her first child (she *is* your first child right? Right? Right? Haha i'm kidding Lokey >.<)
On the day she was giving birth, she smsed me around 3pm saying she's on the way to the hospital.
At 7pm, she smsed me along the lines of 'yay! Claire's out! La la la!'
Woman made it sound like she went to the dentist, not labour.
0_o
Lil'Claire finally woke up!
I see mischief in her eyes. I like.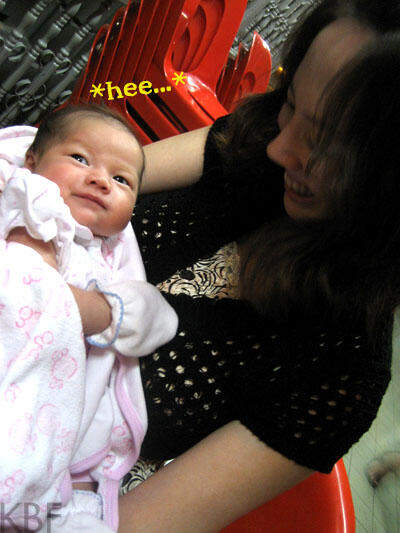 Related posts:
Us three
I had to go to Mansion after that (i forgot why already) so Johnson dropped me back into the world i'm more accustomed to.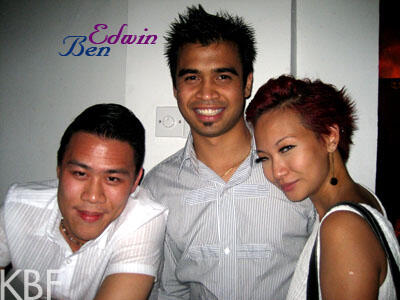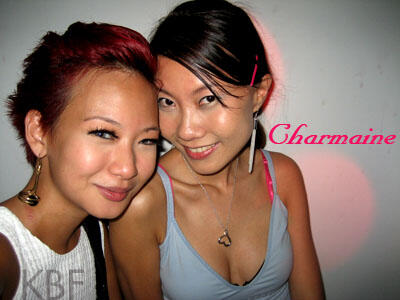 This is the BEST picture i have of MadcapperSa and i