advertorial
So one fine Saturday, i pottered down to Taman Tasik Titiwangsa for Digi's FuYoh! Street Blast.
Problem was, i had to drive there alone cos CherubicCho meekly proclaimed he was already late for DeliciousBenny's birthday party.
I was thinking, "Die. CONFIRM get lost driving there alone!!!"
Strangely enough, despite having no clue where i was heading to and never driven in that area in my entire Driving Ability Life, i stumbled upon the right road to turn into.
Miracle.
So la la la, drove down the curving road, and my eyes almost popped out when i saw the scores and scores of cars parked at the side of the road.
"Oh my God… a bit crowded right…" i moaned to myself.
I honestly didn't expect the event to be *that* crowded!
Driving slowly, i past by all these cars parked before the venue, at the venue… and past the venue.
I succumbed to chucking my car next to a tree in a parking lot pretty far away.
-_-
As i was walking to towards the event, i saw all these Digi posters put up all over the place.
Branding kau kau.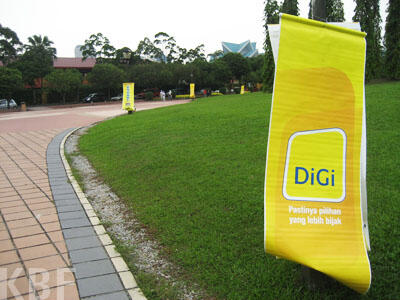 I didn't mind the walk though…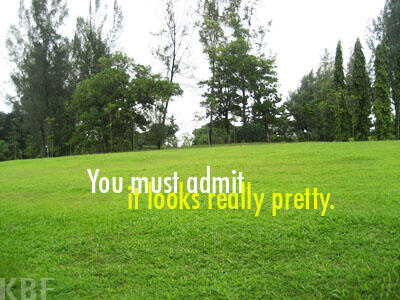 After getting a few shouts concerning my rambut merah from passerbys,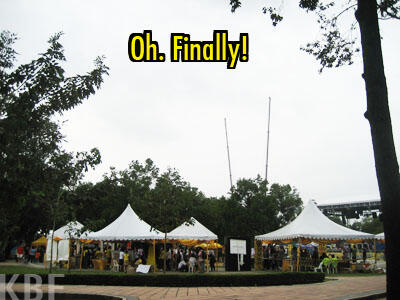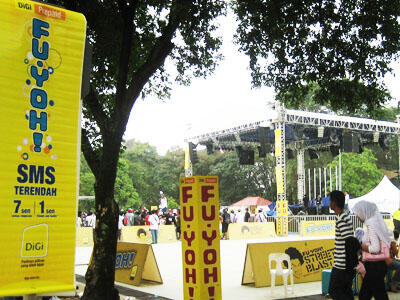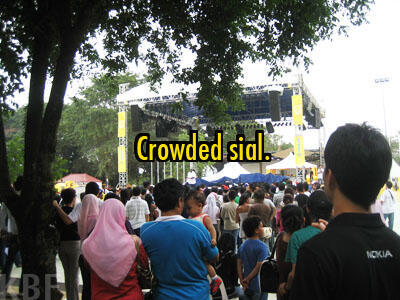 Yellow Men proved to be very popular that afternoon, they were giving out flyers (or forms?) to the crowd who enthusiastically grabbed at them.
Well, i never! People willingly taking flyers?
They usually decline with a disgruntled look, resulting in a dejected-looking FlyerPerson.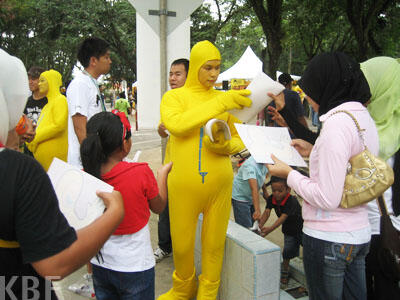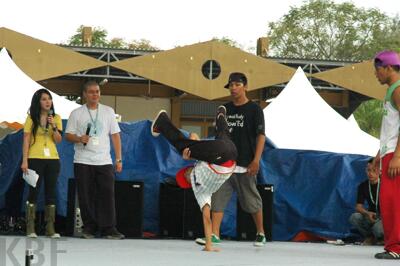 Futsal tournaments took place that day too. The girls…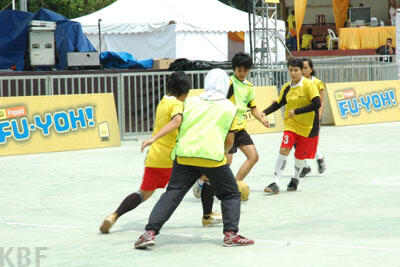 The boys…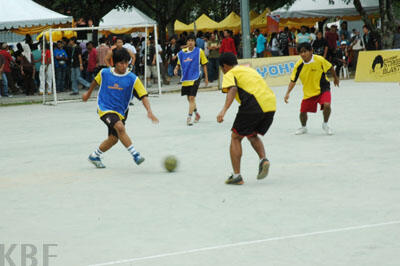 And the other category of people (which i do not belong to) deemed Oh-Tall-Ones, at the B-Ball tournament.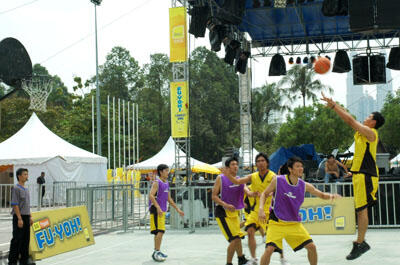 Pottering about were colourful additions to the carnival –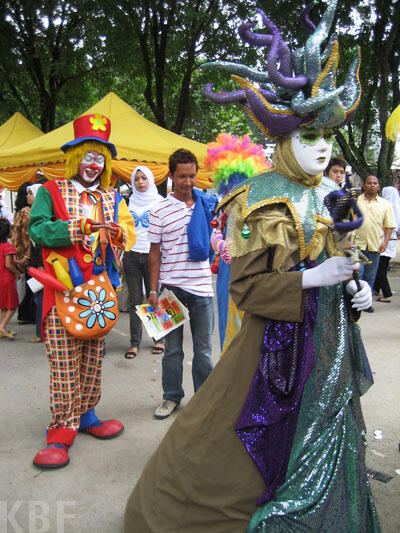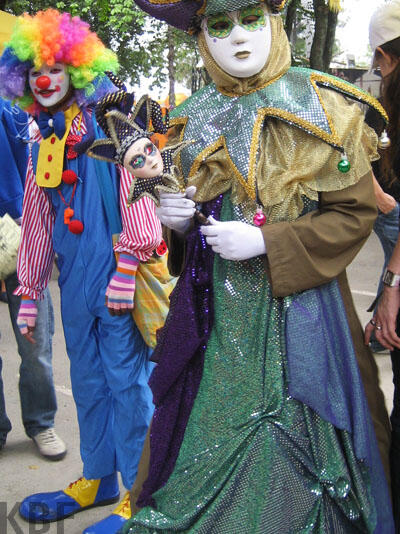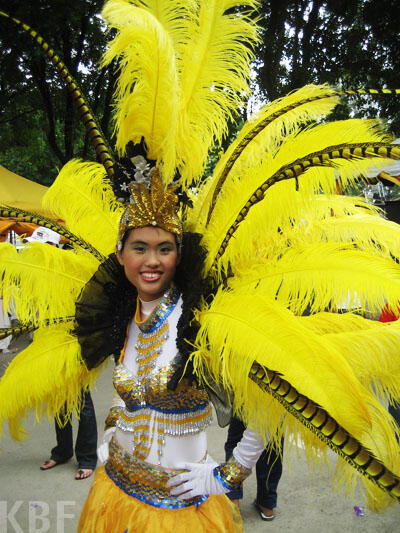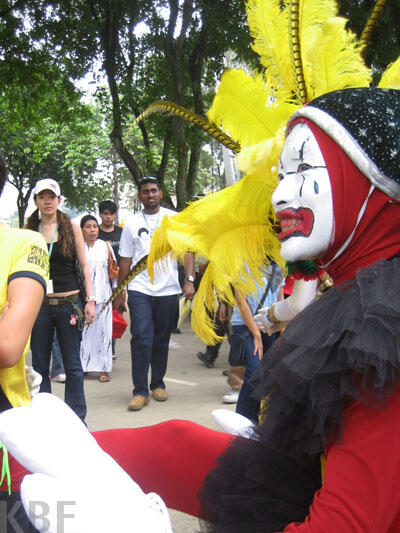 There was so much going on, i didn't know which way to walk first!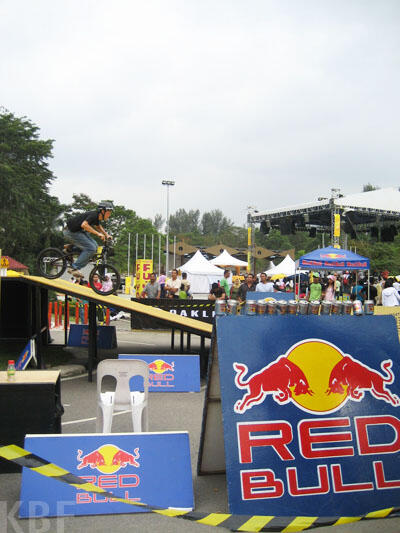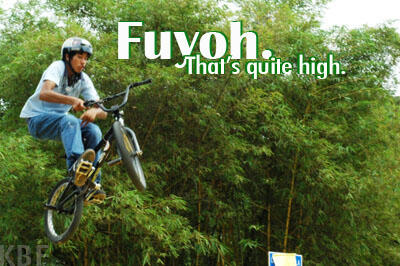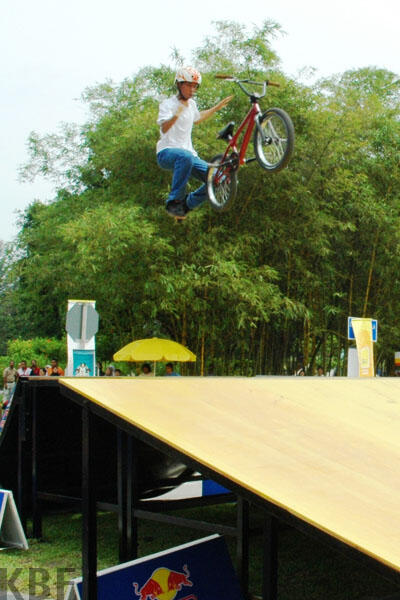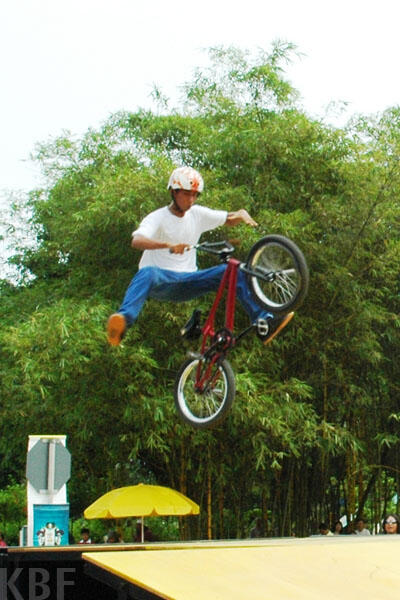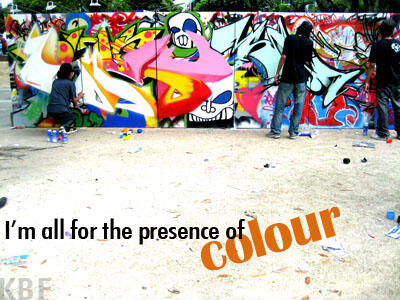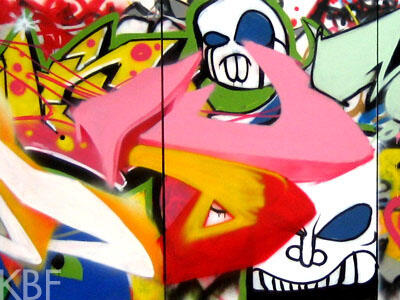 I've always been fascinated by graffiti (and am constantly snapping pictures of graffiti in different cities) as i never learnt how to manipulate spray paint and am always impressed with those who can.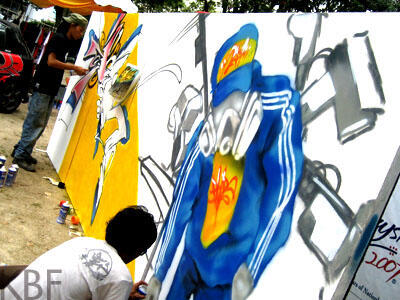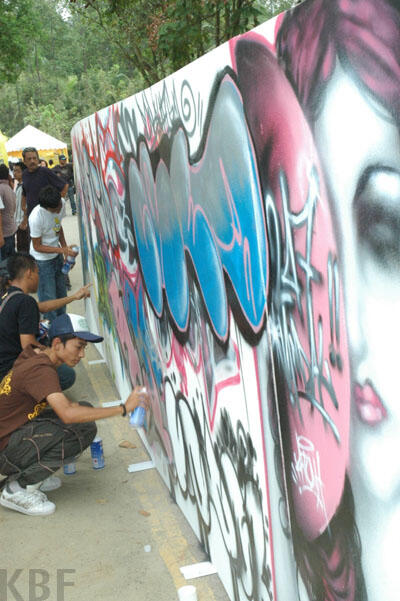 There were other forms of art for sale too…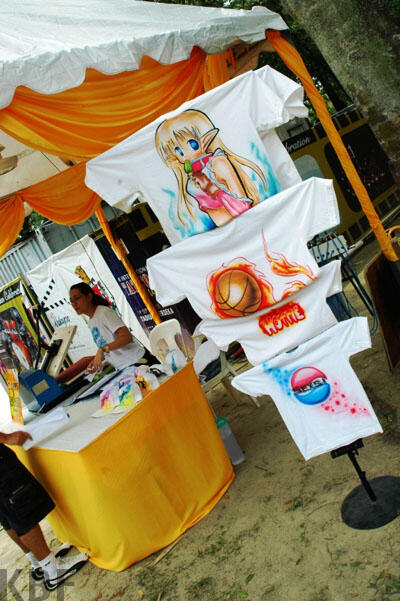 I went hunting for Azuan from AJ Hackett cos i knew they'd be putting up their G-Force ride there.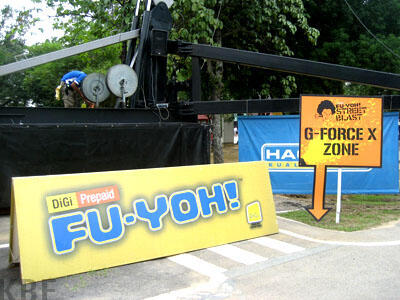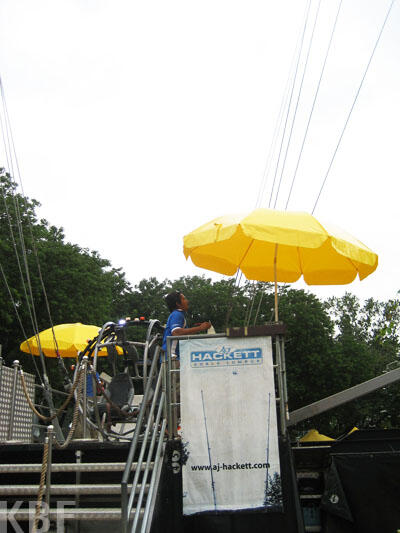 A ride at KL Tower cost RM50 per person, but for that day, as long as you purchased a Digi prepaid pack, you could go on for free!
I thought that was some serious value action going on.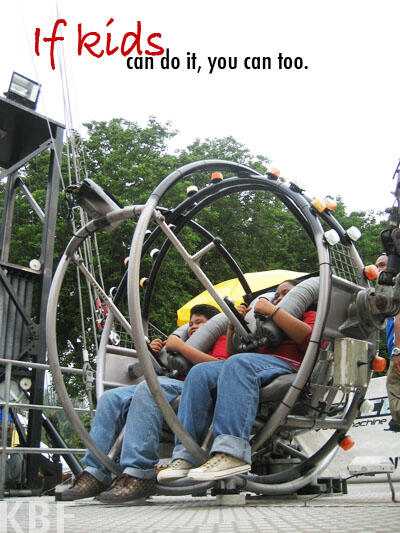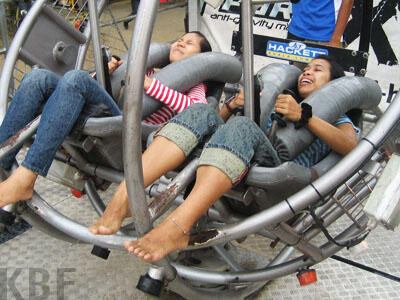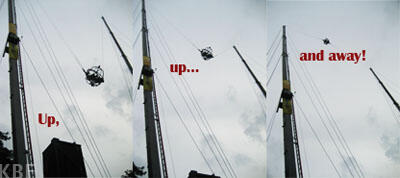 Look who i bumped into 😉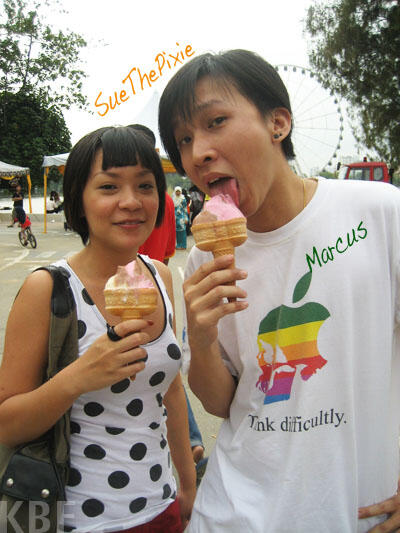 After chatting to them, i went on the Reverse Bungy ride with Azuan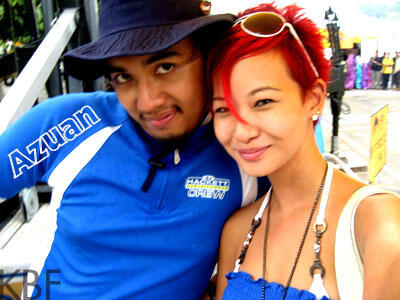 [kml_flashembed movie="http://www.youtube.com/v/7Y9ANK-Tx9s" width="425″ height="350″ wmode="transparent" /] 
I swear, i've got on that ride so many times, i'm a pro by now 😀 
Besides all the activity going on, there were loads of booths as well.
Some weren't so crowded (i don't know, maybe i just happened to walk there at a non-peak time)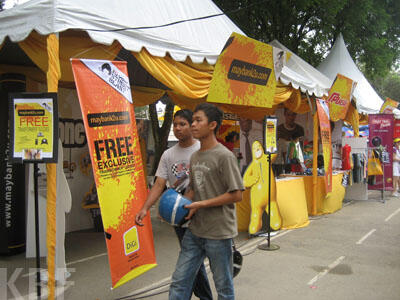 And some were so crowded can die. You know what i spotted that was really cool though?
Digi is so fair that even in a crowd…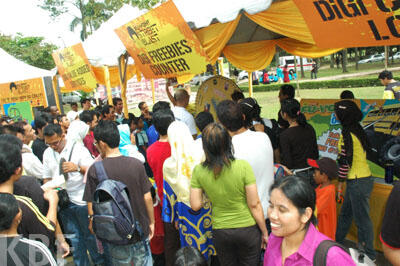 …
…
Their superstar Yellow Man has to queue up!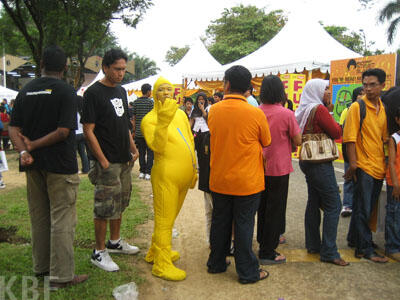 Fabulous, darling.
Check out the other dudes' expressions. They look somewhat unsure on how to feel, haha!