This was on Wed night when we had our agency dinner – BAT/Ogilvy/G2 – at TSB in Bangsar.
Trust that on the one and only night Lap Sap decides to go monotone in theme, the agency dinner had a dresscode of 'vibrant + colourful.'
So i semangat wore this dress for the dinner, and brought this B+W dress to change into in the car before going to Palate Palette.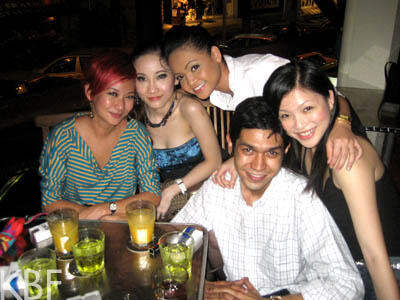 moi, Arianna, DatinTini, NotYourAverageJo, Franchesca
Alot of people didn't dress colourful also -_-
But they told me the next day i won 'Best Dressed'
 (some Parkson voucher, i wonder how much! i wonder how much!)
Must be the hair
I left early to pick puggy up and we tied these plastic postcards, i spotted in MPH earlier in the day, around our necks.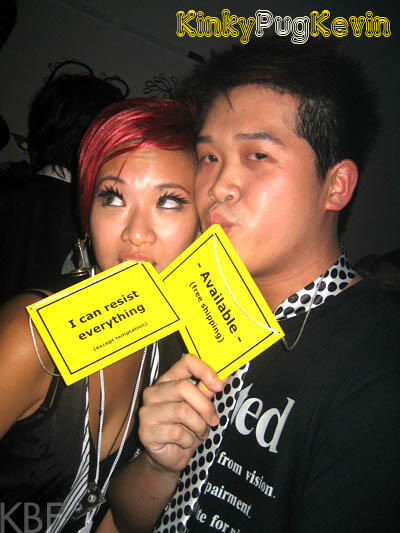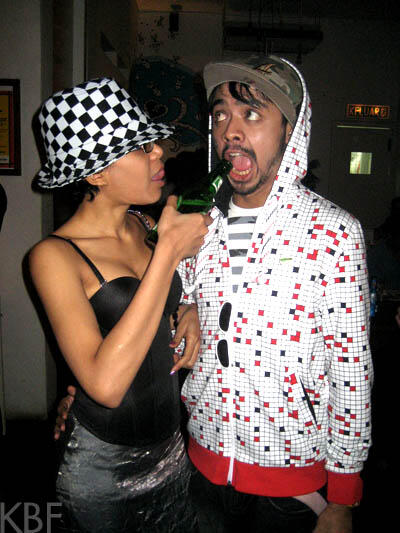 Trish + Mukhris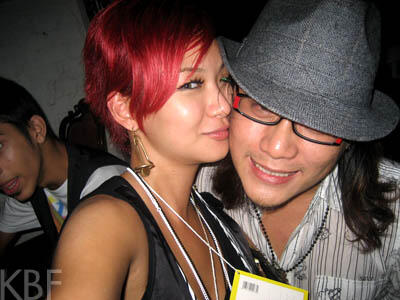 CopywriterCasey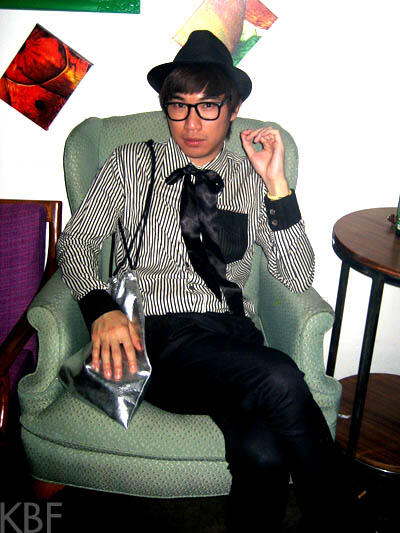 Ethan
The Bass Agents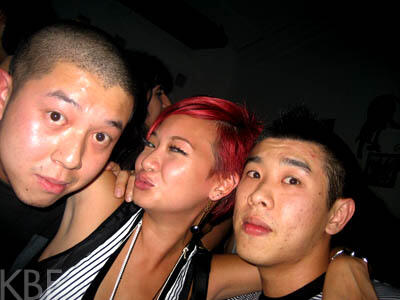 DozyDidjital aka AhHoong, fairy, Kenneth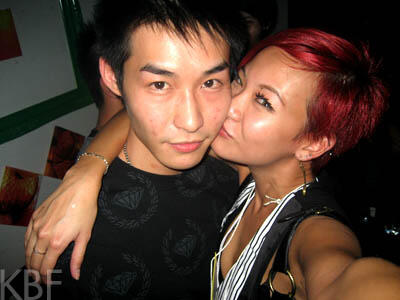 Nick aka Ganjaguru always gets a fairy kiss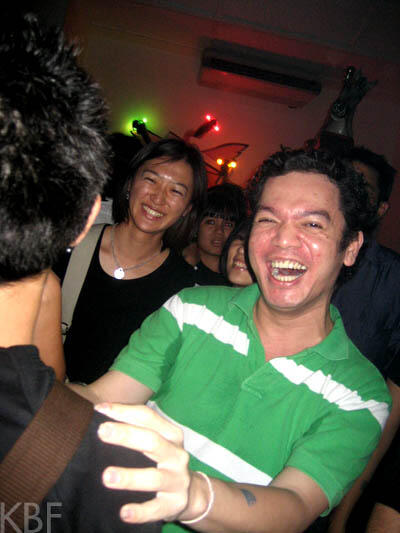 KancheongRichard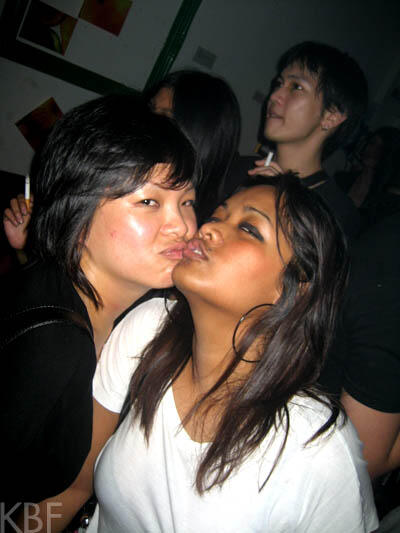 AprilPikachu + BalaTania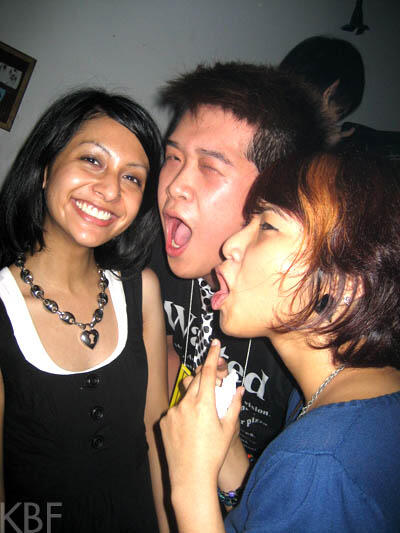 DramaticKim, KinkyPugKevin, Azza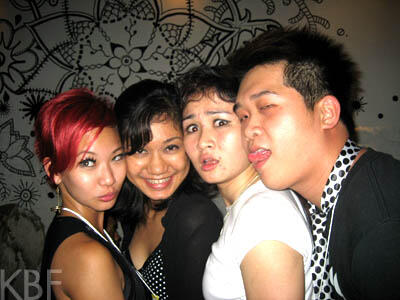 Fairy, Bianca, NurMeiLing, KinkyPug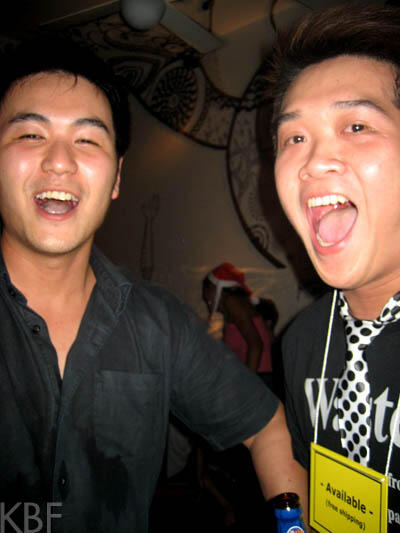 Super happy picture! – Gary + Kevin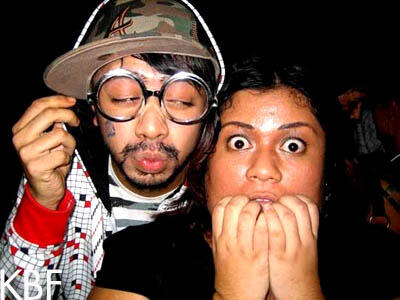 Mukhriz + Jiji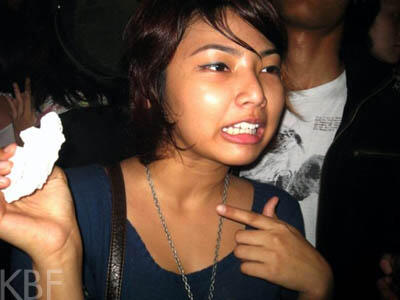 Azza (ha ha i HAD to steal this off FB and put it up!)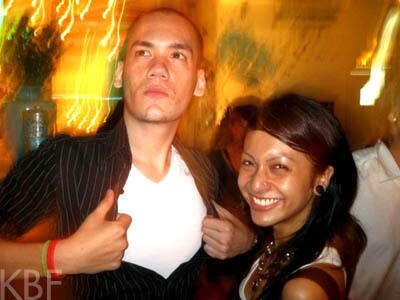 AdamPoserPan + DramaticKim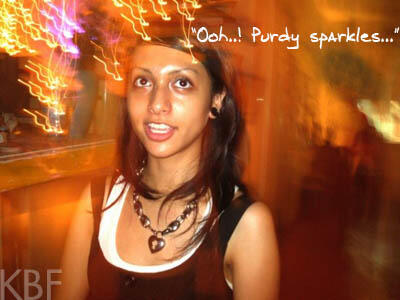 DramaticKim gets distracted…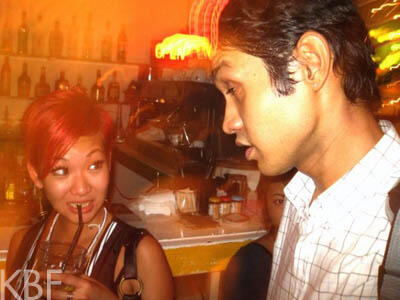 Fairy + NotYourAverageJo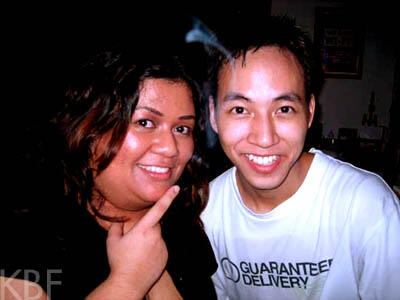 Jiji + NickIsTaller
My plot to sway my brother to the dark side is slowly working.
He's been partying with us at least twice weekly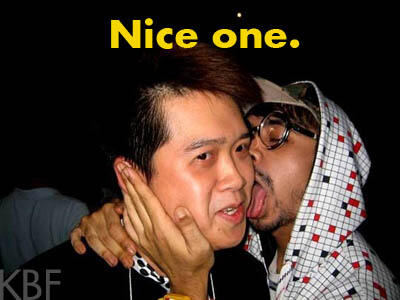 Er…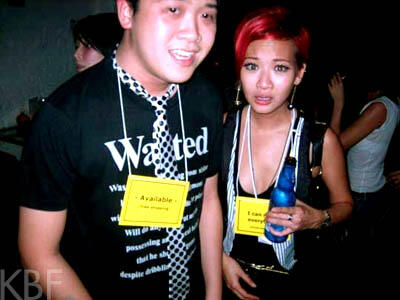 Okay, i totally got carried away posting up pictures. I meant to put up only mine… i took from Kevin and Jiji's FBs >.< 
*
One Saturday (quite a while back, i must say), NickIsTaller asked me where he should go get his hair cut.
"Qube la duh…" i answered as if that was the stupidest question my brother could possibly ask.
I hooked him up with an appointment with Ashley @ Qube and as i was running out to have a lunch meeting with the Lap Sap girls, he reached home.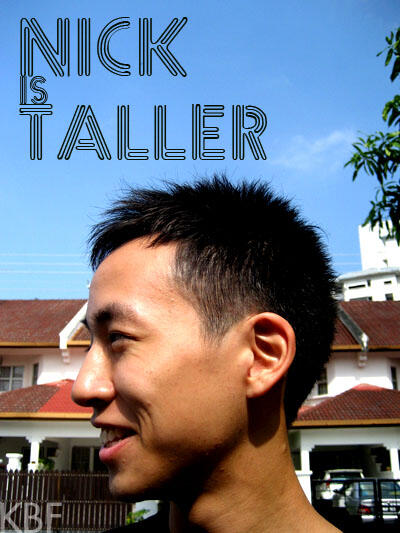 Went to Delicious @ Bangsar Village to see MeeshGun, SarChan, Melissa, Trish and Nur concerning this small event thing (it's shush for now >.<) we're trying to put together.
Melissa: So… how did you meet so-and-so? (i forgot which girl she was referring to)
Me: … Partying
It was kinda weird seeing all the girls whom i'm so used to yelling in my ear/trying to make out with me/pouring drinks/dancing like a monkey and basically, just misbehaving, in the daytime.
I was gonna write 'wear happy whacky clothes,' but even in the daytime we're all happy-coloured.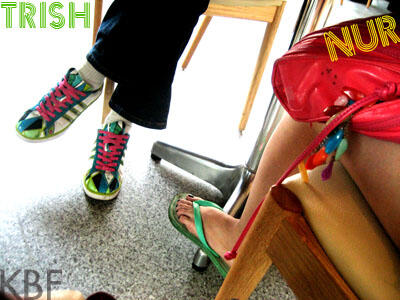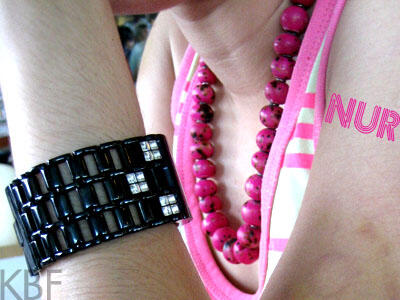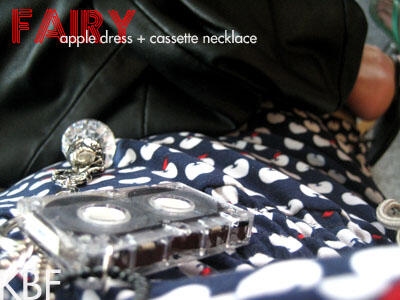 Cassette necklace courtesy of Kraftgrafik at the Lap Sap Junk Sale.
At one point during the meeting, i noticed a cute-as-heck toddler waddling behind the glass panel i was sitting at.
Gazing at the tiny thing, i couldn't help smiling to myself how layan diri she was.
Nur nudged me, "Are you feeling clucky?"
"… what??"
"You know, clucky."
"Yes i know what clucky is… what do you mean…"
"You know, like 'pok pok' *makes chicken sounds* You wanna lay an egg!"
Howling with laughter, i whacked her on her arm. Nur, i mean. Not the kid.
I cannot unnerstand her ozzie slang sometimes wei.