Some people are asking me about DetergentMan… and how we seem to be moving things fast.
But i really really like him. And i don't want to play games or anything, it's beyond playing games for me.
I figure that even though a lot of chasing involves games, this attraction has reached a level where we don't even bother with it.
As SiewChing said, "So i guess this marks a new chapter in your life."
And i replied, "I guess so…"
Sometimes i think that i'm breaking all my rules and i'm going to fuck myself over.
That if i see him so much now, something might go wrong and it'll be lost.
But it's reached a point where i don't even care anymore… and i'm happy.
I just have to concentrate.
For instance, on my driving -_-
I was so busy daydreaming about him that i accidentally made a wrong turn and got myself stuck in a traffic jam -_-
And i almost ran a red light 0_o
"Mmm, you're toasty," he said this morning.
I was thinking, eh? Toasty? I'm usually the one who needs to be warmed up…
Turned out i had fever and took MC.
Went to the doctor's in Bangsar and bumped into JayMenon in Strip.
"Oh i saw you in Style, it's a really nice picture!" she complimented.
"Style… what picture? In event issit?" I was so blur.
"No, like some feature."
"Heh..?"
I swear my memory is so bad i forgot all about it.
So i pottered to my local newsstand to get a copy.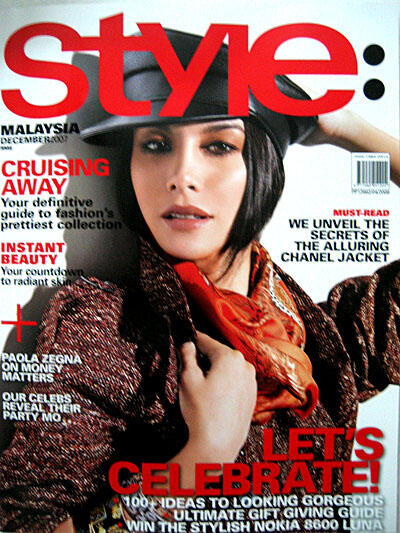 Tada! Me! *beams*
I got the earrings and belt from a vintage shop IceCalvin brought me to in Bangkok.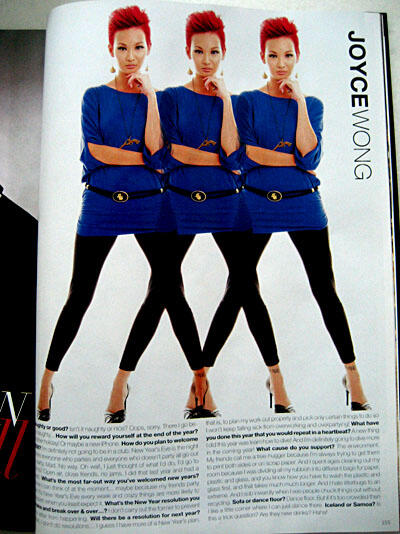 I was taken aback when i saw the person being featured next to me…
AdamPoserPan -_-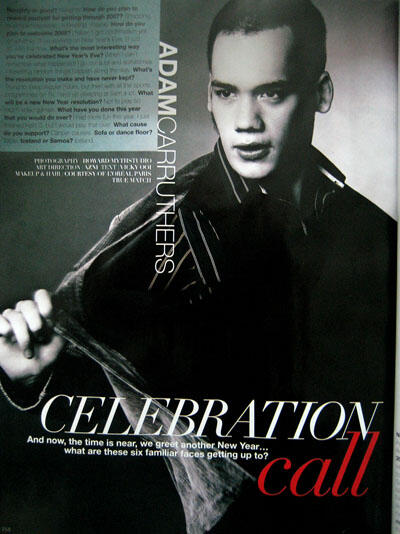 I did the shoot on the same day with ChatterboxJojo(Struys) and SmallSerena, so go get the mag and see the other gorgeous shots for yourself 🙂
Why Losing Control
Isn't Recommended:

<I had to take the picture down. Because Adrian didn't think it was flattering… and i don't really want to get on his bad side, see :p Sigh. Veto power presides again.>
#1. Shameless pictures of yourself will be snapped by your staff.
#2. Said shameless pictures will easily be copied from your staff in the office, unto memory card of some fairy blogger person who was there to have a meeting with you.
#3. You never know when one particular shameless picture might then be used by one of your contributors for a poster. Not just any poster. But a WILD one.