Grey + Glamourous
Yeah this is damn outdated but thought better start blogging as much as i meant to before it becomes absolutely redundant!
The Grey Goose party @ Attic to wrap up their Guest Bartender series
This was after we rushed back from Perhentian two weeks ago.
KinkyPugKevin championed it out by going straight to Attic, whereas i refused to show up looking like someone just picked me up from the water and plopped me there.
So i went home to shower, makeup and do my hair in an impressive time of 30 minutes flat.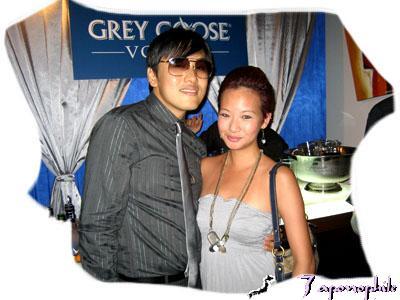 KrazyKatKyan aka Kyan Yap and i
I don't know why there's this stupid ugly thing on the bottom right of the picture
Will bug Wilson, my programmer, later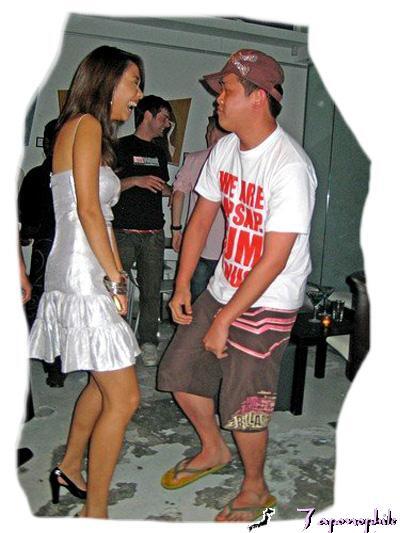 MareDiva and Kevin hitting it up on the dancefloor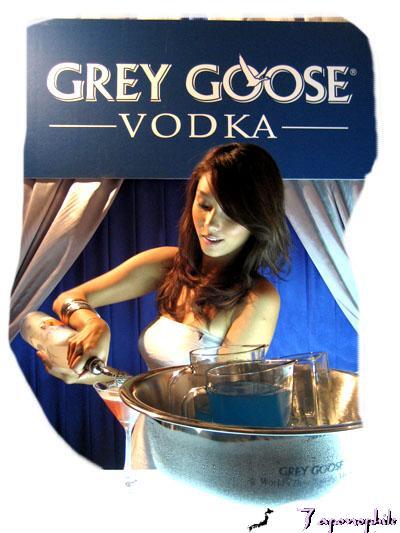 MareDiva was mixing her cocktails alongside Alvey that night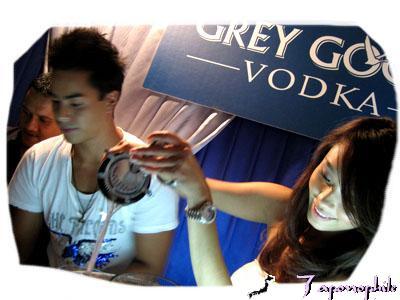 The Channel [V] VJs
I tried both their cocktails and much preferred MareDiva's

Sorry Alvey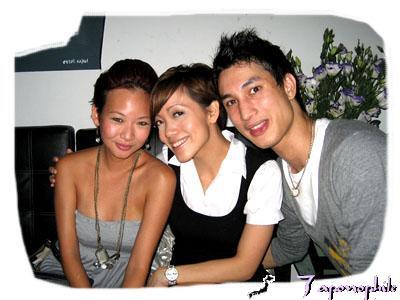 Fairy, SmallSerena, ChristianCleo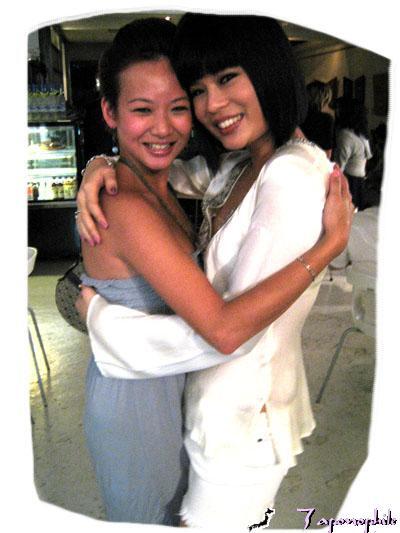 Xandria Ooi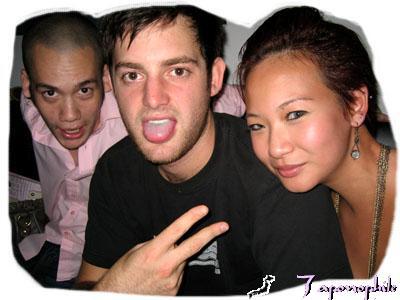 AdamPoserPan, James, me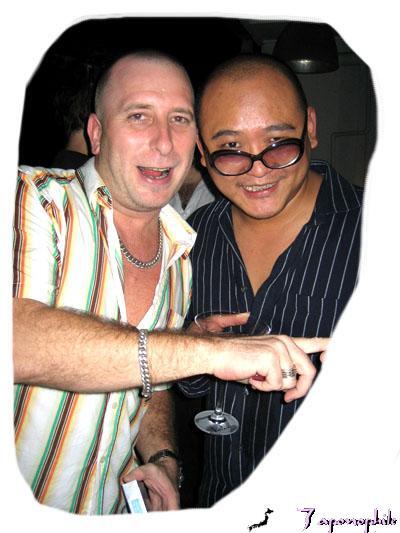 DJs Glenn from Cynna and Donovan from Velvet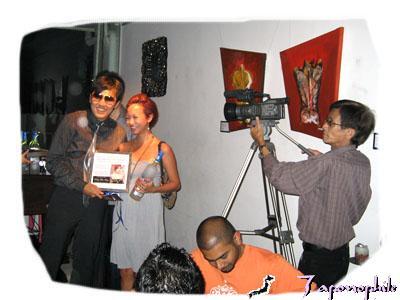 Getting the framed ad for when i bartended for them
I was happy to get the bottle of Grey Goose ha ha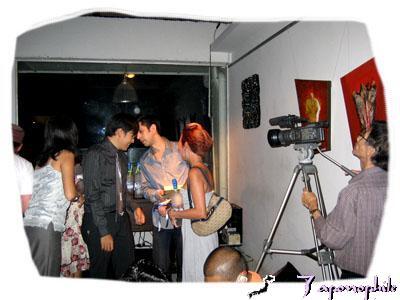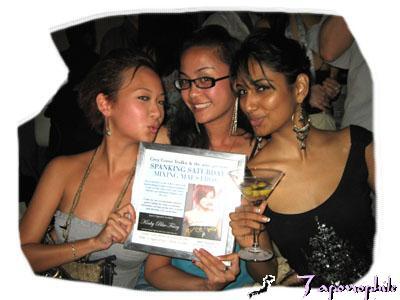 moi, StephTheVolcano, DarlingDhanya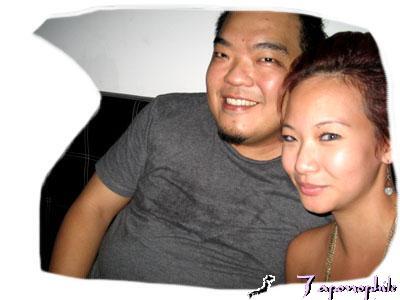 CherubicCho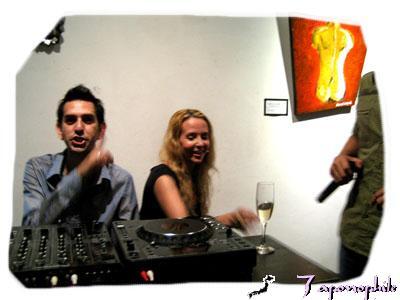 Llew on the baby grand.
My attention is diverted by the bubbly on the baby grand.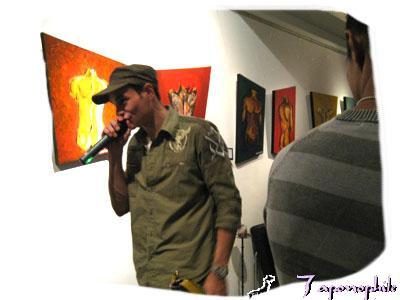 Joey G
Oh then my camera die-ded cos i didn't charge it the entire time in Perhentian
>_<
Not bad la, it lasted four days without charging

Taken by Danny Choo from his Facebook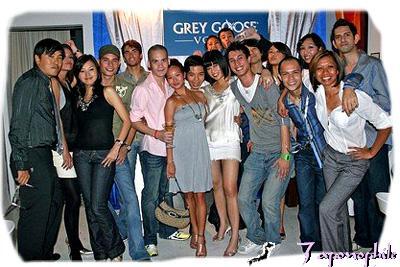 All the guest bartenders
L-R > Kyan Yap, Elaine Daly, Carmen Soo, Joey Ghazlan, Adam Carruthers, Joyce Wong, Marcus Chan, Xandria Ooi, Christian Neal Capes, James Lim, Marion Rose Caunter, Malik Taufiq, Stephanie Caunter, Farah aka Kyra Dani, Llew Marsh